The Truth Behind Amber Rose And Kim Kardashian's Relationship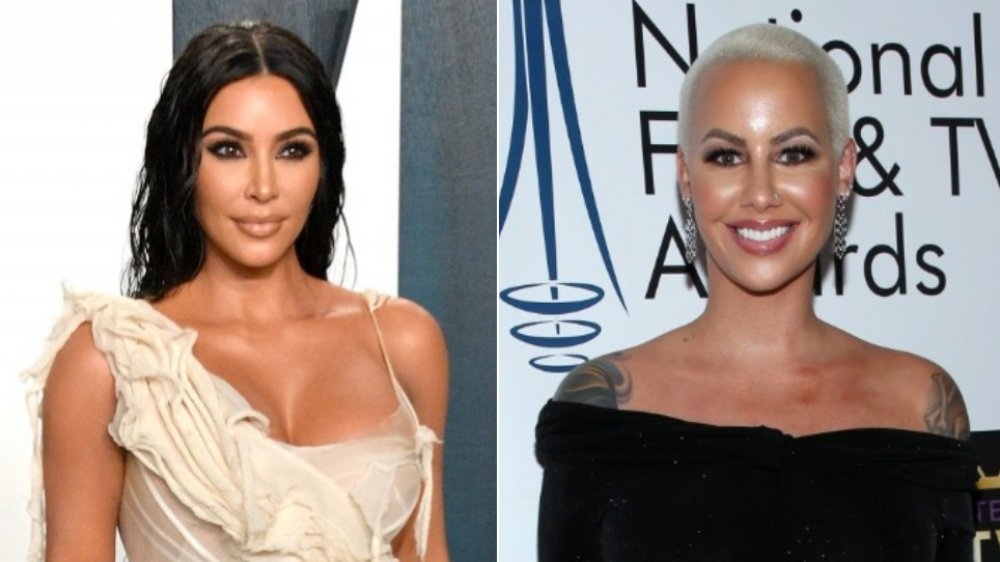 Karwai Tang, Phillip Farapme/Getty Images
Frenemies Kim Kardashian and Amber Rose have certainly weathered their fair share of ups and downs. Unless you've been living under a rock for the past 10 years or so, you'll recall that Kim is now married to Kanye West, who happens to be Rose's ex. But unfortunately, that's just the tip of the iceberg.
The bad blood all started when Rose called Kim a "homewrecker," accusing her of being the reason she and the rapper split in an exclusive interview with Radar Online in 2012. Per Us Weekly, things only went from bad to worse when Rose publicly lashed out at Kim's youngest sister, Kylie Jenner, for dating Tyga — Blac Chyna's ex and father of her firstborn child. As expected, as soon as Rose's comments came to light, the Kardashian Klaws came out — only this time they were that of sister Khloé Kardashian.
A Twitter feud ensued, and eventually, even the King of Twitter Beef himself got involved. The social media fight got very ugly when Rose referenced Kim's infamous sex tape with R&B singer Ray J. West immediately fired back, "It's very hard for a woman to want to be with someone that's with Amber Rose. ... I had to take 30 showers before I got with Kim." Shots fired!
And still, some way, somehow it appears that Kim and Rose are no longer at one another's throats. Dare we say, they're maybe even friendly? Read on to learn how the ladies put the past behind them.
Amber Rose came to Kim Kardashian's defense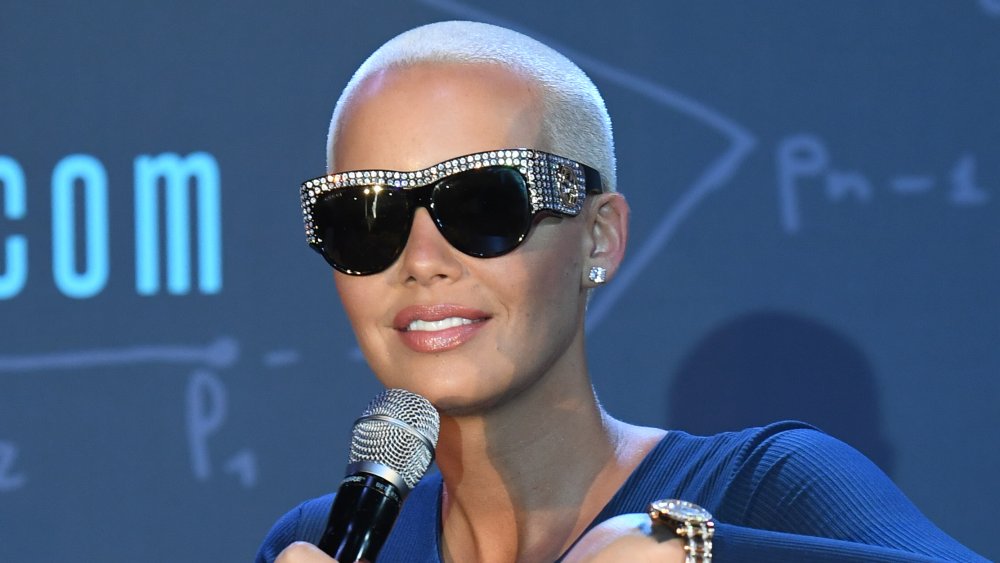 Paras Griffin/Getty Images
Kim Kardashian effectively broke the internet when she posted a nude selfie shortly after the birth of her second child, Saint West, per E! News. Unfortunately, the then-mother of two was met with much criticism from many fronts for posting such a revealing photo. But much to everyone's shock and dismay (and probably Kim's too), it was none other than Amber Rose who quickly rushed to the reality star's defense.
In a 2016 interview with Nightline, Rose defended Kim's decision to post the nude photo. "I thought she looked beautiful," said Rose, who is also no stranger to taking sexy photos. "I'm a mom. I know how hard it is to, like, work out and try to get your body back but at the same time, embracing the fact that your body does change after you have a baby. After carrying a baby, I just think it's really cool and I've seen that she's been getting a lot of [flack] for it and I didn't think it was fair." Maybe these two have more in common than they originally thought after all...
Amber Rose is willing to bury the hatchet with Kim Kardashian, despite her feud with Kanye West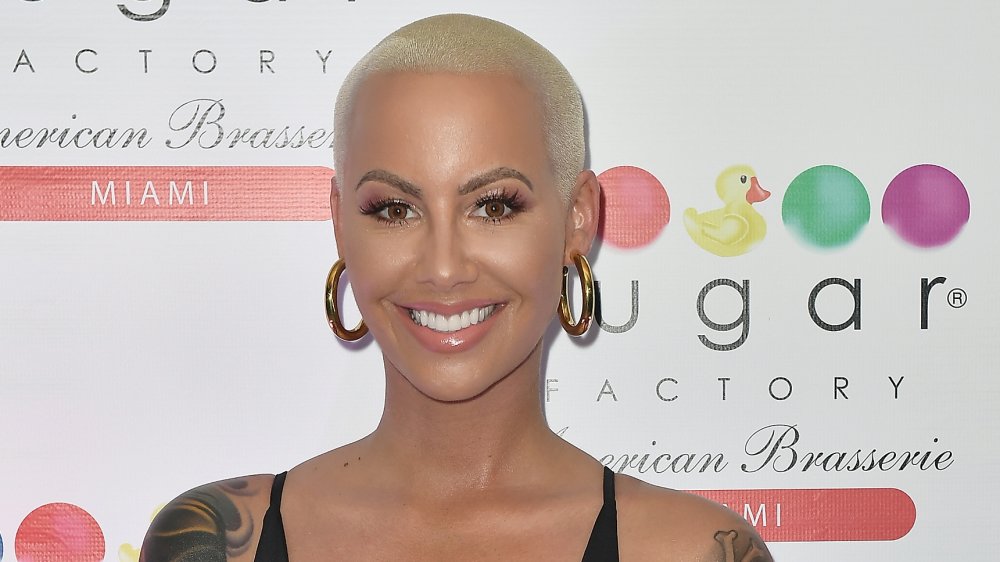 Gustavo Caballero/Getty Images
In a 2016 interview with The Daily Beast, Amber Rose opened up about her long-standing feud with her former flame Kanye West, as well as how that trickles down to the way she and Kim Kardashian interact. When asked how she felt about being the subject of a lot of West's material, Rose expressed a lot of confusion, saying, "I don't understand it! But you know what, it's not for me to understand. I've been married, had a baby, and it's been f**kin' five years. Get over it."
Luckily, it appears Rose is willing to look past her issues with Kim K's hubby to forge a genuine, mutual understanding with her. Rose talked candidly about how she doesn't get along with Kim's husband and probably never will. She went on to declare, "The thing is, me and Kim will probably — I won't say we'll never be friends, but we accept each other for who we are, and that's the most important thing as women."  
While Kim has never publicly addressed her thoughts on the debacle with Rose, she did share a mysterious selfie in 2016 featuring both her and Rose via Instagram. Along with the photo, Kim penned a cryptic caption that read, "Tea anyone?" Maybe it's possible that the conflict really is water under the bridge for the Keeping Up star, too. As the old saying goes, time heals all wounds.