Here's What We Know About Sean McVay's Fiancee, Veronika Khomyn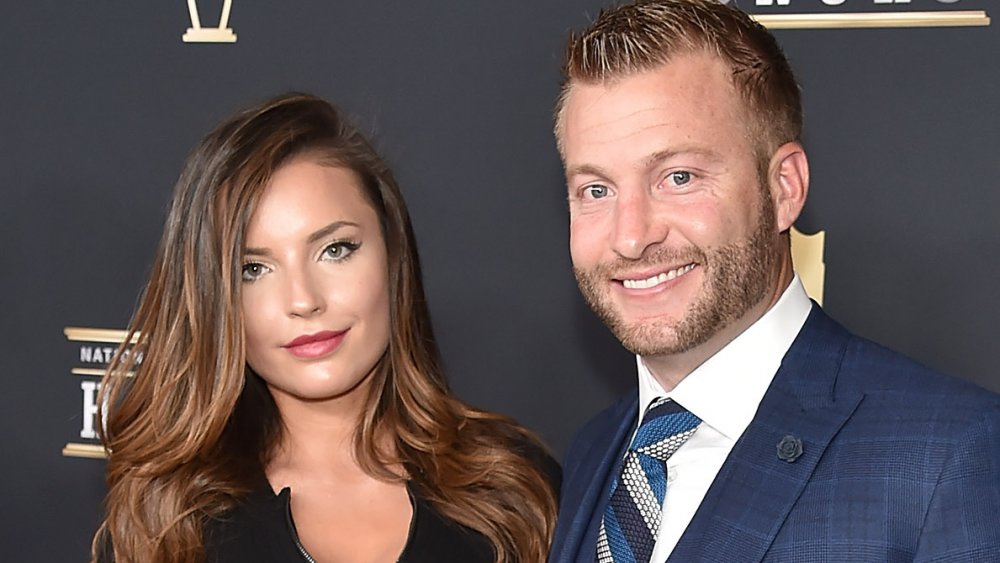 Kevin Mazur/Getty Images
Los Angeles Rams football coach Sean McVay made history in 2019 when, at 33 years old, he became the youngest coach to lead a team to the Super Bowl, according to the NFL. All eyes have been on McVay ever since; even more so now with the August 2020 premiere of HBO's sports documentary series, Hard Knocks: Los Angeles. And with that spotlight comes both professional and personal interest, including those wanting to know everything they can about McVay's fiancée, Veronika Khomyn.
Khomyn, a model who celebrated her 30th birthday in March 2020 and hails from Ukraine, has managed to keep her life relatively private — though she has given out breadcrumbs of info here and there, particularly on social media. Speaking of Instagram, Khomyn's account is private as of this writing, but she has managed to rack up close to 50,000 followers on the platform, keeping fans up-to-date with photos and videos of herself and McVay, whom she frequently refers to as "McBae," The Mirror noted.
Intrigued yet? Get to know the person who stole Sean McVay's heart after the jump.
How much is Veronika Khomyn worth?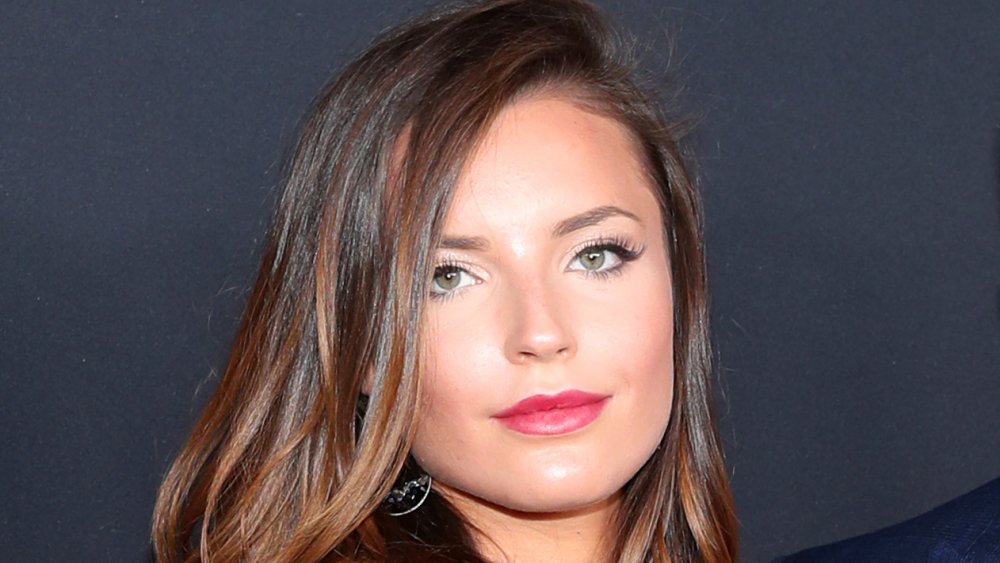 Christopher Polk/Getty Images
Veronika Khomyn is supposedly not hurting for money, as Celebrity Net Worth reports that the model has a staggering net worth of $1 million, a pretty impressive figure. Although it's unclear exactly how Khomyn is worth so much, the site claimed that some of Khomyn's "modeling gigs" included a campaign for UFC gym, as well as clubs in Virginia (where she went to college and where she and Sean McVay lived before moving to California). Her large Instagram following, before she went private, could also have something to do with it (paid ads, anyone?).
Her engagement ring seems to be worth a pretty penny, as well. The rock, which she received in June 2019, is estimated to have cost between $100,000-$150,000, an expert told Page Six.
"Veronika's showstopping ring appears to feature an emerald-cut diamond in a three-stone white gold or platinum setting with tapered baguette diamond accents," they told the outlet. Nice.
Sean McVay met Veronika Khomyn when she was in college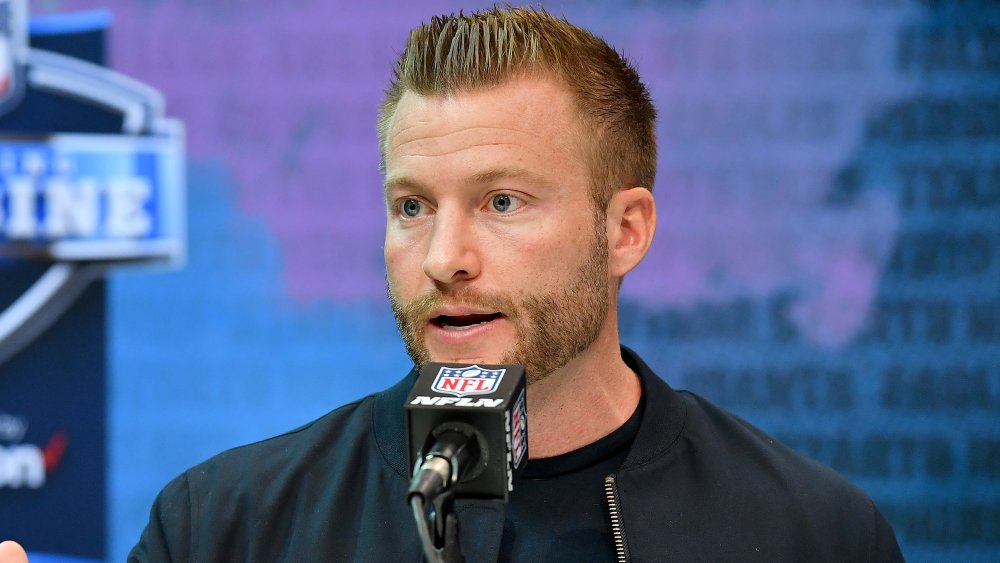 Alika Jenner/Getty Images
Sean McVay and Veronika Khomyn reportedly got together when she was a student at George Mason University in Fairfax, Va., and he was an assistant coach for the Washington Redskins, according to The Atlanta Journal-Constitution. Although the public has yet to learn the specific details of their meet-cute — and even the timeline is a bit murky, with the AJC reporting it was sometime between 2011 and 2013 — it's clear that this is where they fell madly in love.
When McVay got hired by the Rams in 2017, Khomyn, still his girlfriend at the time, soon accompanied him to Los Angeles. Now, after getting engaged in France in June 2019, the two think of Los Angeles as their home. When asked if McVay would ever coach for the Cleveland Browns during a March 2020 Instagram Live Q&A, the New York Post reported that Khomyn expressed her love for the West Coast. "I'd let him coach wherever he wanted to coach, but we love LA and the Rams," she said.
We can't wait to see what Khomyn does next, especially where it concerns her wedding. Stay tuned!