Tiffany Trump Looks A Lot Different Than When She Was Younger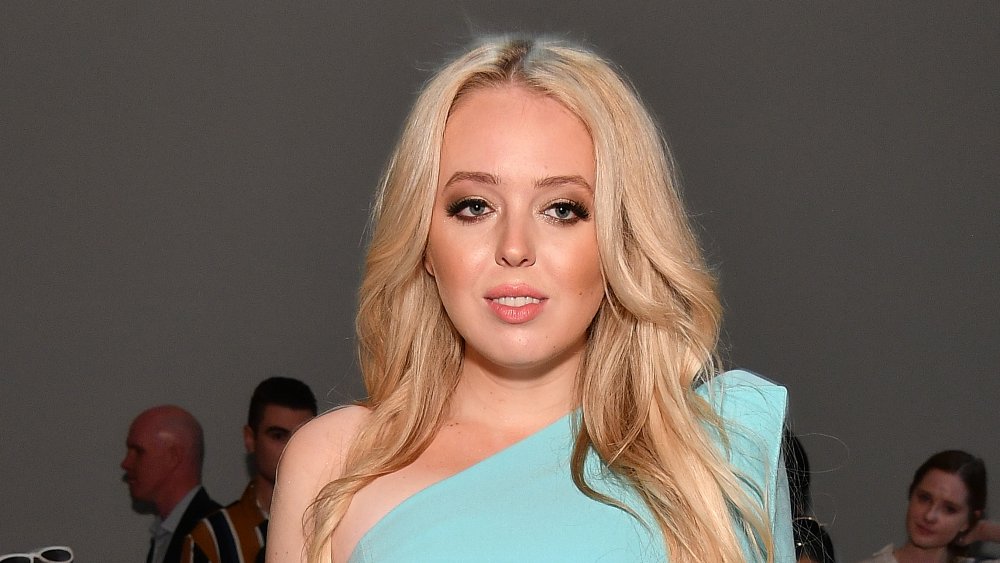 Dia Dipasupil/Getty Images
Tiffany Trump may not be the most politically active member of her family, not by a mile. But, the youngest Trump daughter is speaking at the 2020 Republican National Convention, headlining day two of the event, per New York Daily News, and she's certainly experienced a "glow up" over the years! 
Tiffany is probably the most private of President Donald Trump's five children. Unlike Ivanka Trump, who has served as an advisor to the president since 2017, Tiffany doesn't hold a post in the Trump presidency. She's also the president's only daughter with ex-wife Marla Maples, and she was raised by her mom not in New York like her sibs, but in sunny Los Angeles, per Washingtonian. "My mom and I have always been very close since she did raise me as a single mom... Everyone I know is like, 'Wow you guys have a really good relationship!' She's with me a lot of the time," Tiffany told Oprah in 2011.
Though Tiffany may have had a different upbringing and relationship with her pops than the rest of the Trump family, she's positioning herself to be a more active member with her 2020 RNC speech. She's also active in the dating department, dating billionaire business executive Michael Boulos, first confirming their love in 2019. Plus, she's quite the influencer on social media. As Tiffany Trump gears up for a bigger presence amongst her family, here's a look at her physical transformation and more surprising facts. 
Tiffany has grown into her looks over the years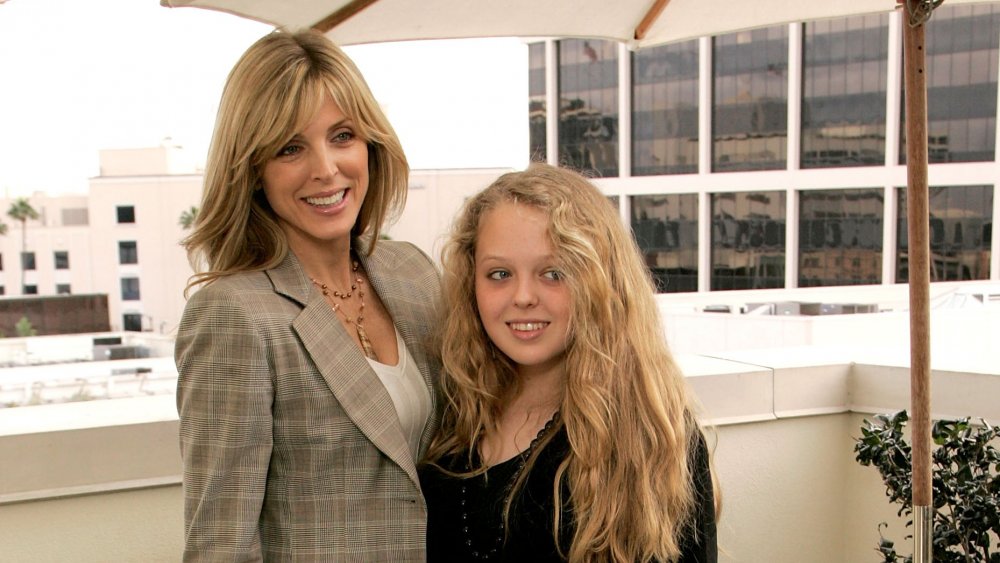 Michael Buckner/Getty Images
Tiffany Trump has certainly undergone a physical transformation. Once your average, brace-faced teen, the Trump daughter now has modelesque looks, just like her older half-sister Ivanka Trump. And like Ivanka, she's quite active on social media. As of this writing, Tiffany Trump has 1.2 million followers on Instagram. She regularly posts photos of her family, her tropical travels, photos in front of paintings of herself, and more. 
The Trump sibling is also a hard worker. Tiffany Trump attended the University of Pennsylvania for undergrad (as did Ivanka and the president), and got her law degree at Georgetown, per Town and Country. Like many grads in 2020, she marked the occasion with a virtual celebration. 
But it hasn't been all celebrations and bikini-clad Instagram photos for the Trump influencer. According to Politico, in 2019, President Donald Trump's once-assistant Madeleine Westerhout claimed that Donald loved her more than his own daughters and alleged that Tiffany should lose weight before she's photographed with him. Westerhout reportedly said the president wouldn't be able to pick Tiffany out of a lineup.
President Trump didn't exactly seem miffed by the comments. "While Madeleine Westerhout has a fully enforceable confidentiality agreement, she is a very good person and I don't think there would ever be reason to use it," he tweeted. "She called me yesterday to apologize, had a bad night. I fully understand and forgave her! I love Tiffany, doing great!" Huh. While Tiffany may not be two peas in a pod with her dad like Ivanka, she seems to be seriously ready to enter the spotlight.