The Truth About Lil Wayne's Relationship With Police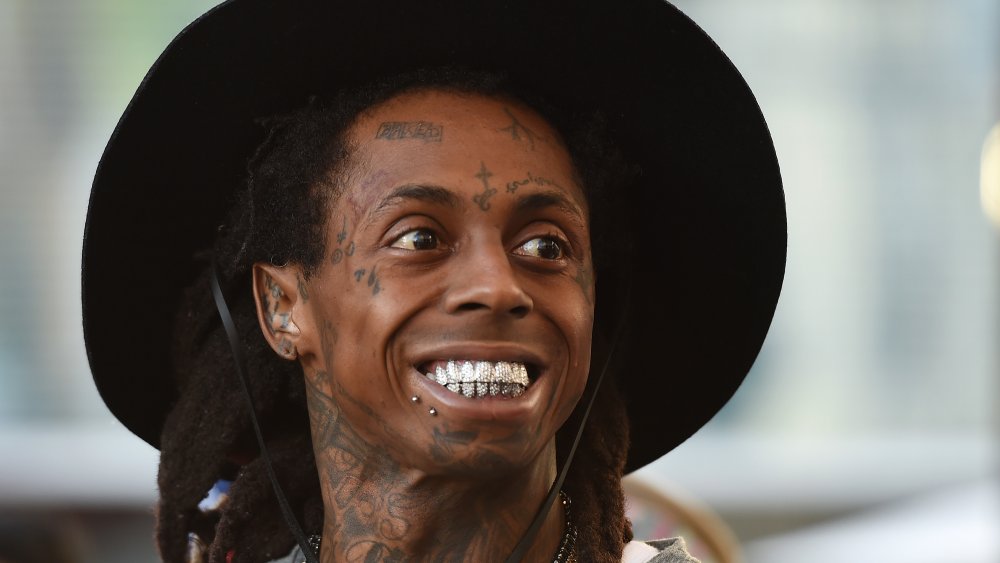 Ethan Miller/Getty Images
Lil Wayne, formally known as Dwayne Michael Carter, Jr., has what some might consider a rather unique relationship with law enforcement, and his views on the police have even landed him in some hot water. 
Lil Wayne suffered from a self-inflicted gunshot wound to the chest at only 12 years old, and the rapper has gone on the record several times crediting a police officer for saving his life. 
On an episode of his radio show, Young Money Radio, the rapper turned entrepreneur spoke candidly about how his early experience shaped how he feels about the police. "My life was saved when I was young... My life was saved by a white cop. Uncle Bob," Wayne explained. "So from, therefore, you have to understand the way I view police, period. ... There was a bunch of black cops that jumped over me by that door with that hole in my chest. [The white officer] refused to."
Keep reading to learn why Lil Wayne feels justified in calling bluff on police brutality and even going as far as denouncing the Black Lives Matter movement.
The officer who saved Lil Wayne was later fired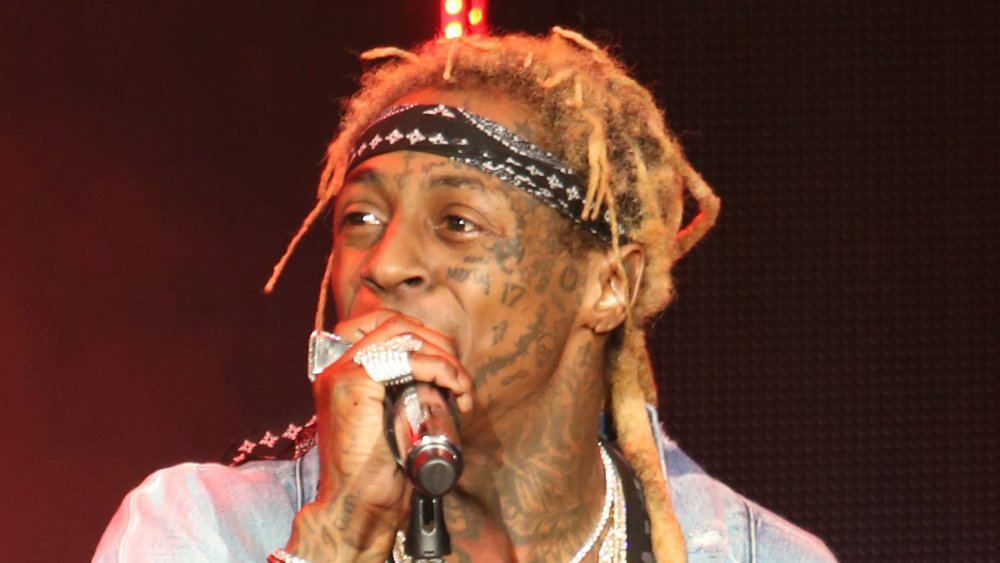 Manny Carabel/Getty Images
At the 2018 BET Hip Hop Awards, Lil Wayne spoke passionately about his life-changing interaction with "Uncle Bob" aka Deputy Robert Hoobler and simultaneously sang the law enforcement officer's praises, as reported by Billboard. "He brought me to the hospital himself. He refused to wait, he kicked in the doors. He said, 'You get whatever you gotta do and you make sure this child make it' ... Not only did he refuse to sit, not only [didn't] he give me to the doctors and leave, he refused to leave, he stayed and made sure that I made it," Lil Wayne professed. 
And while this all makes for a really nice feel-good story, it should also be noted that Hoobler was later fired from the Jefferson Parish Sheriff's Department, as reported by The Times-Picayune. The officer allegedly tasered a Louisiana man repeatedly while screaming racist slurs at him. It's purported that the officer's behavior was so deplorable that his superior actually even contemplated filing charges against him. YIKES.
Lil Wayne doesn't like to judge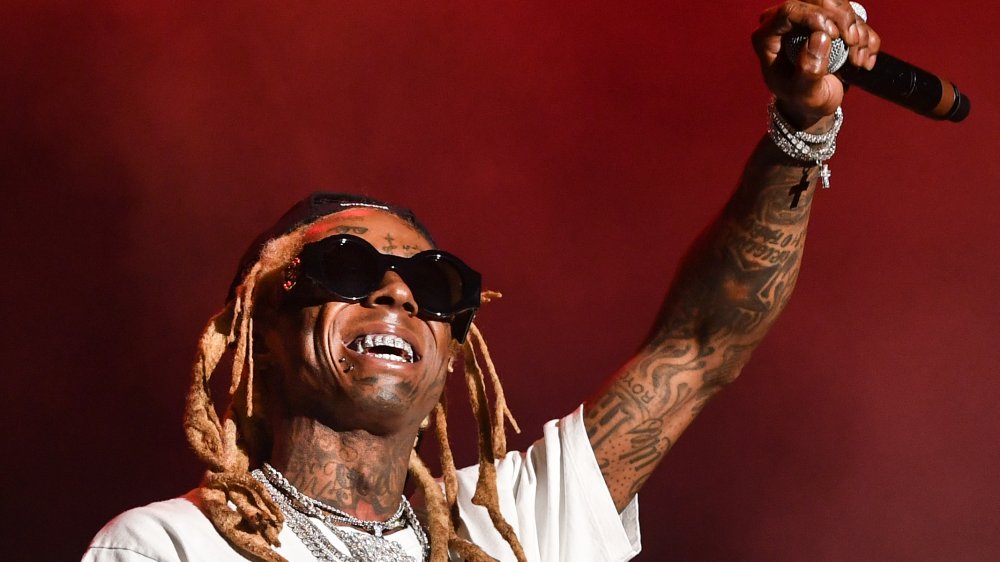 Erika Goldring/Getty Images
Although Lil Wayne credits his life to a police officer, he's also aware that bad cops do exist. On an episode of his radio show, Lil Wayne described his run-ins with militarized police presence in New Orleans. "I'm from New Orleans, 17th, Hollygrove," Lil Wayne said. "We have a thing called 'Jump out boys.' Uptown New Orleans. That's the police. They pull up on you they already got they door cracked. ... So many of them jump out. They ain't coming after you to ask you 'How you doing? What's your name? And how's your day?'" the rapper exclaimed. 
But even after having those experiences, Lil Wayne remains steadfast in his message against passing judgment on others. "Understand that I go through situations too," Wayne said. "We all got our situations. Don't judge no one for no reason. Don't judge. Do you. ... Help out in any way that you can. We can only win it together."
If you or someone you know is having suicidal thoughts, please call the National Suicide Prevention Lifeline at 1-800-273-TALK (8255) or text HOME to the Crisis Text Line at 741741.