The Truth About Katy Perry's Album Delay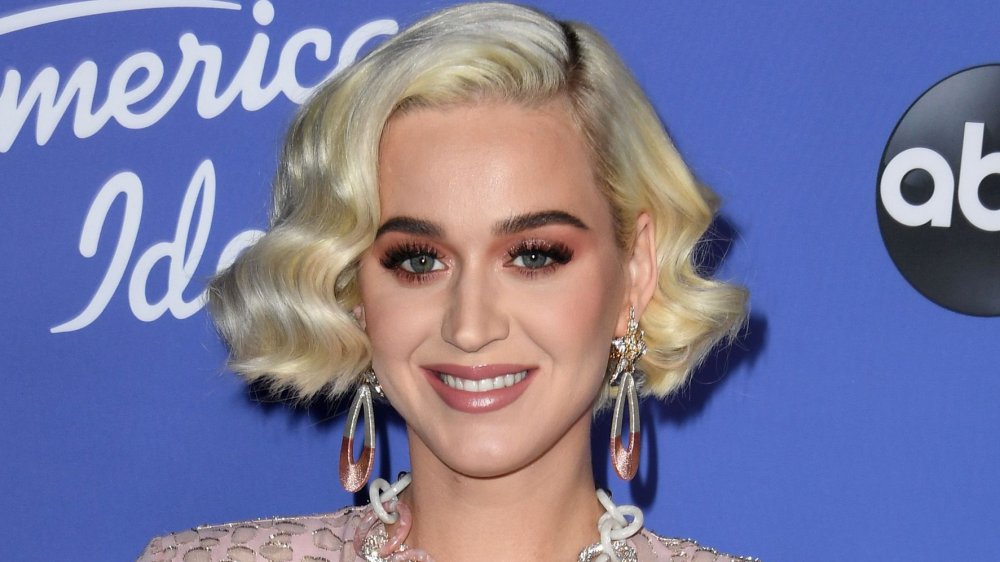 Jon Kopaloff/Getty Images
Katy Perry's music is always worth the wait. The superstar began as a Christian artist (she was raised in an religious household), before being connected with hitmakers Max Martin and the controversial Dr. Luke and releasing her major label debut, One Of The Boys, in 2008. It sported the suggestive single "I Kissed A Girl" (which she's since come to regret a bit). 
Perry ignited that initial spark into pure fire, pop hits on 2010's Teenage Dream, which as of this writing, ties the record with Michael Jackson's Thriller as the album with the most Billboard No. 1s in history. With inescapable bubblegum bursts like "Last Friday Night," Perry planted her flag on the charts and stayed.
Although her subsequent albums weren't as consistent on the whole, she has put out more monster singles, like "Dark Horse" and "Roar." Basically, when a Katy Perry release is imminent, the charts are going to get an Alexander The Great-level takeover. So obviously, KatyCats were disappointed when Perry delayed her sixth studio album, Smile.
"Welp. I hate to throw this bad news at you like a pie in the face ... but if there's anything 2020 taught me, it's to not get too attached to plans and be malleable," Perry captioned a series of photos on Instagram in July 2020, announcing her sixth album would be pushed from Aug. 14, 2020, to Aug. 28, 2020. The reason? The pop star cited "unavoidable production delays." 
So what really happened? Here's why Smile was delayed, and what else Katy Perry was excited to "release!"
Katy Perry cited 'production delays,' and welcomed her first child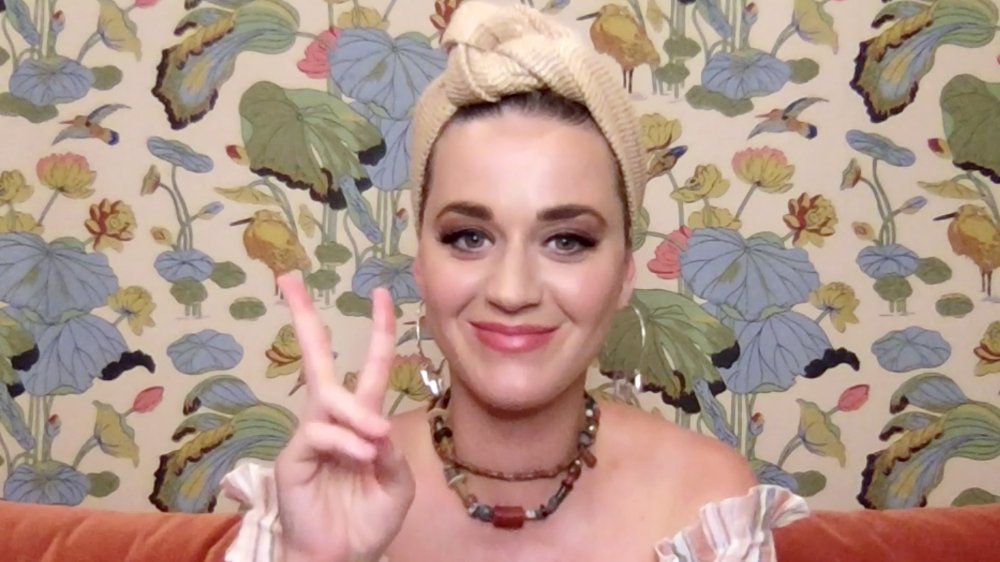 Getty Images/Getty Images
What caused the delay of Katy Perry's sixth album, Smile? On one hand, the "unavoidable production delays" the singer cited may be true. Logistically, it's probably pretty difficult to release an album in quarantine — we're not all Taylor Swift! However, during the two-week delay, Perry also debuted something else: a baby! The pop star announced the birth of her first child, daughter Daisy Dove Bloom, with partner Orlando Bloom, mere days before Smile's release, so it figures the singer might want to push back her album for that reason. 
But Perry never disappoints, keeping fans engaged during the wait with #SmileSundays, a weekly livestream where the singer discussed the new songs, performed, and more, citing her pregnancy in the broadcast announcement. "To make this up to you, starting this Sunday (Aug 2) and until the album drops (or until #Babycat ... whichever comes first) join me for #SmileSundays!" she posted on Instagram. Perry thanked fans for "being so flexible in this time," adding, "it's a wild one, for sure, but I hope the patience will be worth the wait!"
It certainly was, as Smile has now dropped with new songs that fans love (and Katy loves), marking the singer's emergence from, per Entertainment Tonight, a "dark time." On Instagram, she wrote: "This whole album is my journey towards the light — with stories of resilience, hope, and love." We're happy Katy Perry is seemingly in a better place and her album is in one too — our headphones!