The Real Meaning Behind Aubrey O'Day's Tattoos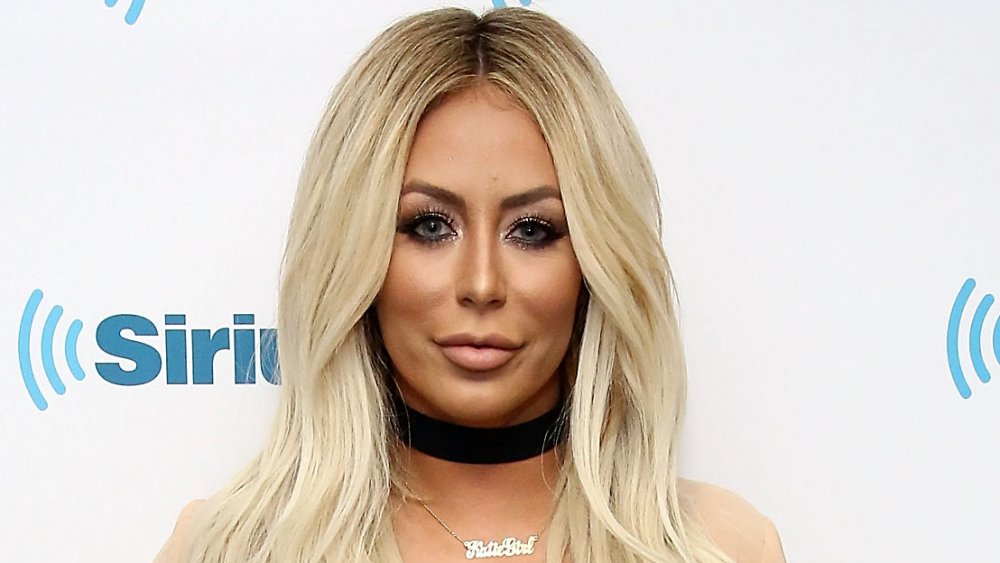 Astrid Stawiarz/Getty Images
When reality television was still a newer concept and singing competitions were just getting their start, hip-hop mogul Diddy threw his drama-loving, music-making hat in the ring by creating singing groups for millions to watch. Even though the style of the competition show was clearly a love child between American Idol and Big Brother, Diddy's Making The Band produced chart-topping songs and albums behind boy band Da Band and all-girl group Danity Kane. Though Danity Kane broke up soon after their creation, per MTV News, members Aubrey O'Day and Shannon Bex decided to create their own duo act in 2015: Dumblonde. 
The rebranded musical act allowed Aubrey O'Day to stay in the limelight long after the Danity Kane breakup. Though O'Day is often in the news cycle, she tends to keep her personal life, well, personal. That includes methodically placing her well-covered up tattoos. While small and intricate, each one seems to have a deep and meaningful connection. Keep scrolling to learn more about the DK singer's ink. 
Aubrey O'Day's tattoos are short and sweet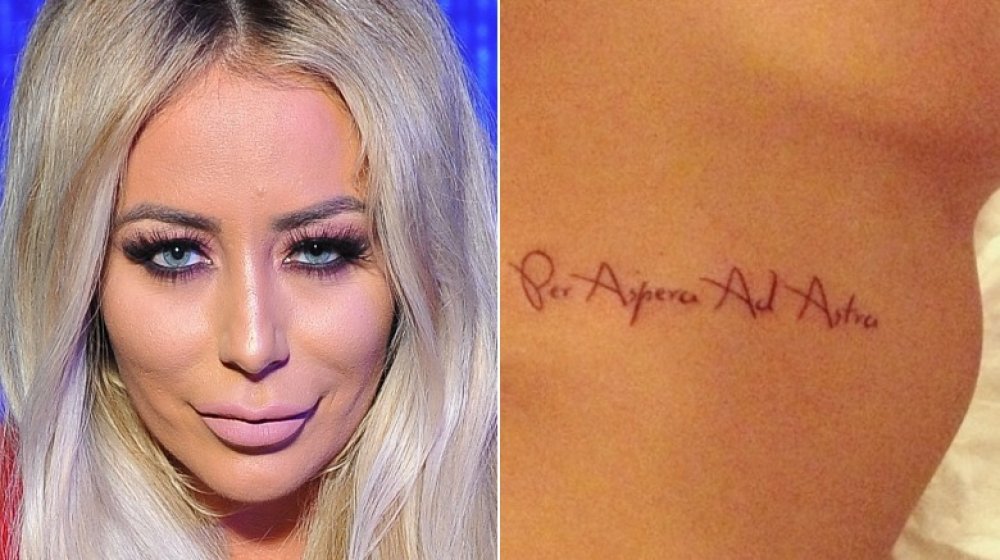 Allen Berezovsky/Getty Images, Instagram
Aubrey O'Day doesn't go for the big and elaborate tattoos, she keeps all of her ink small and inconspicuous. According to a 2015 interview with Inked Magazine, she has a matching tattoo — "Dumblonde" written in Morse code — with bandmate Shannon Bex. "It's the end of an era," said the former Danity Kane member, "and the start of a new one." 
The Morse code is an outlier to the rest of O'Day's tats that are mainly lines of text. Alongside the inside of her middle finger reads the French phrase "je ne sais quoi" which directly translates to "I don't know what," but is commonly used to mean "something (such as an appealing quality) that cannot be adequately described or expressed," per Merriam-Webster. In 2012, she posted her back tattoo on Instagram, which reads, "I'm not the hero of this story. I don't need to be saved."
That same year, she posted a line of script on her ribs, which reads "Per aspera ad astra," a Latin phrase loosely meaning "through hardships to the stars." The tattoo created a buzz for O'Day in August 2020 when paparazzi allegedly snapped photos of the singer walking her rainbow-dyed dogs. The only physically recognizable feature on her was the rib tattoo, as well as the bar code tattoo on the back of her neck, per Daily Mail. The Dumblonde member pledged to take legal action, according to Entertainment Tonight.