Mary Trump's Response To Donald Trump Contracting COVID-19
It's no secret Donald Trump isn't on the best of terms with his niece, Mary Trump. The psychologist has been a vocal critic of the president, writing the tell-all book, Too Much and Never Enough, and sued him for alleged fraud, according to CNN. She also tweeted a negative review of his performance at the first — perhaps last — 2020 presidential debate against Democratic nominee Joe Biden. "The media need to stop giving Donald the benefit of the doubt," she wrote on Sept. 29, 2020. "His debate performance was a grotesque combination of lies, racism, breathtaking callousness, and threats against our democracy." 
Yep, Mary, daughter of Donald's late brother Fred Trump Jr., is not one of the president's most supportive family members. So it was no surprise Mary didn't mince words on the news that the president and his wife, first lady Melania Trump, tested positive for coronavirus on Oct. 2, 2020. Her message? Brief but to the point. "I reserve my sympathy, empathy, and despair for those who are sick and for those who have died because they were misled, lied to, or ignored," she tweeted, adding, for flair, "Wear a f***ing mask. #VOTE". 
Well, that's not exactly a "get well soon" card. And as one might expect, the internet had a lot to say about Mary's comments.
Mary Trump's tweet sparked mixed reactions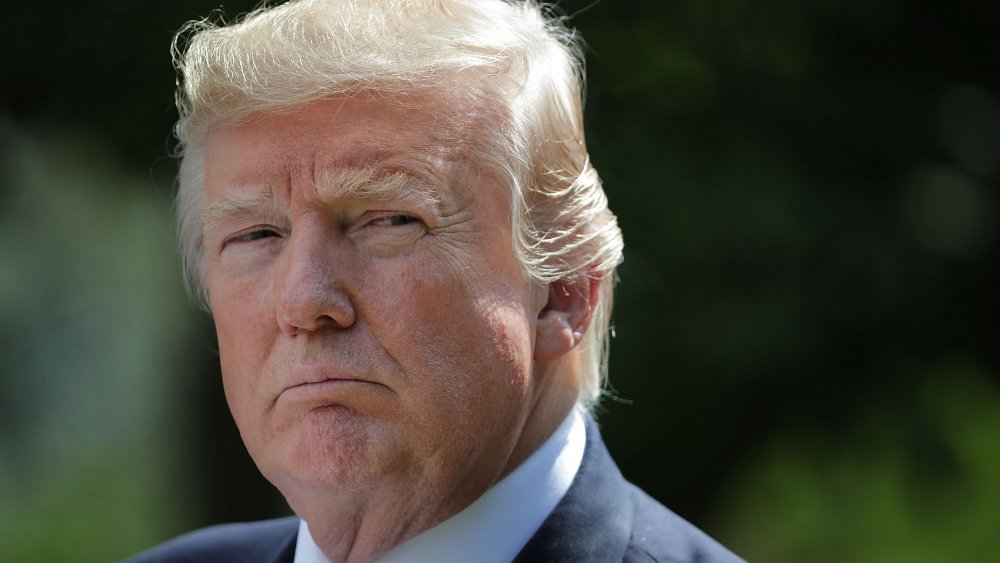 Chip Somodevilla/Getty Images
So how did the internet take Mary Trump's message for her uncle, Donald Trump, in the wake of his coronavirus diagnosis? Some agreed, as one person tweeted, "Amen. The reality is that thousands of people who have died this year from COVID19 would be alive today if Donald Trump had taken this pandemic seriously from day one," one Twitter user replied. Others were even less hesitant to cut to the chase, with another commenter remarking, "Trump downplayed Covid and 200k Americans died due to his utter incompetence but Karma is a b**** and chickens have come home to roost. His re-election chances are falling like a house of cards even if he lives and it is what it is. I'm looking forward to post Trump America."
But not all who left comments were as harsh. One requested compassion for the 45th president, arguing, "As a human being, I reserve my sympathy and empathy for all other humans. We must appeal to the better angels of our nature if we are to grow and move forward as the human race." Then there was the person who questioned the diagnosis completely. "I am skeptical about Trump and his wife testing positive for Covid!!" the person said. "Remember, he is a showman and what better way to get out of doing any more debates..." 
No matter how people might feel about the situation, it's clear people have a lot of feelings about Trump's COVID-19 diagnosis.