Why Twitter Is Frustrated With Mike Pence's Debate Performance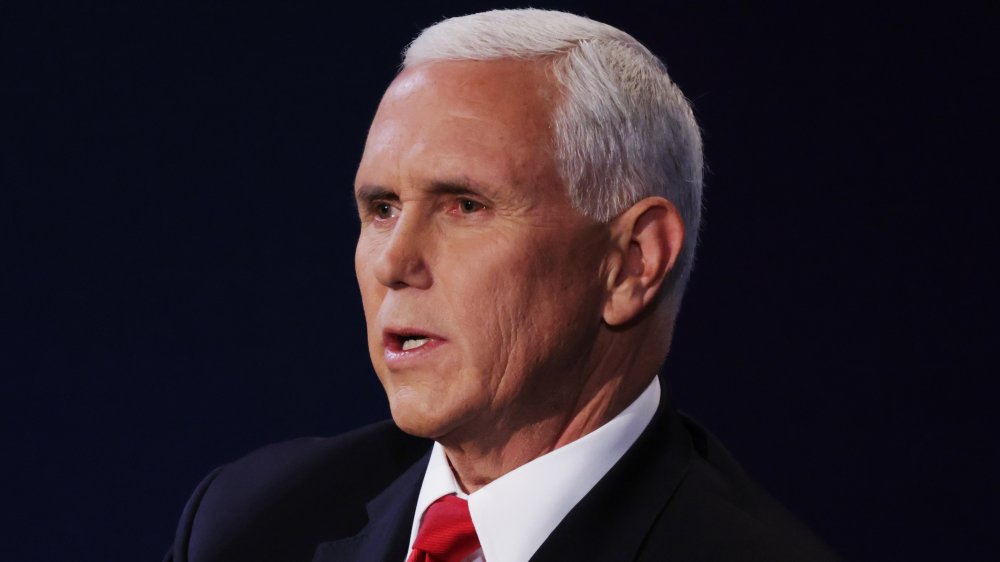 Alex Wong/Getty Images
It's hard to top President Donald Trump interrupting former Vice President Joe Biden during the first presidential debate ahead of the 2020 election. That being said, Vice President Mike Pence gave Trump a run for his money during the vice presidential debate on Oct. 7, 2020. Pence frequently interrupted California Sen. Kamala Harris as she was speaking and he talked over moderator Susan Page, too.
Neither candidate perfectly adhered to the allotted two-minute speaking times, finishing their points as Page tried to move on to the other candidate. However, Pence interrupted Harris enough times that viewers at home grew frustrated, and they weren't afraid to voice their thoughts. Pence also seemed to keep speaking beyond the given amount of time more frequently than Harris did, a move that also frustrated debate viewers.
"Pence is not interrupting in the way Trump did, but he is completely ignoring the debate time rules and speaking for well beyond his time," CNN political correspondent Abby D. Phillip tweeted. "Nothing Susan Page can really do about it." Here's what else viewers had to say about Pence's performance during the debate.
Debate viewers loved Sen. Kamala Harris' zinger about 'equal time'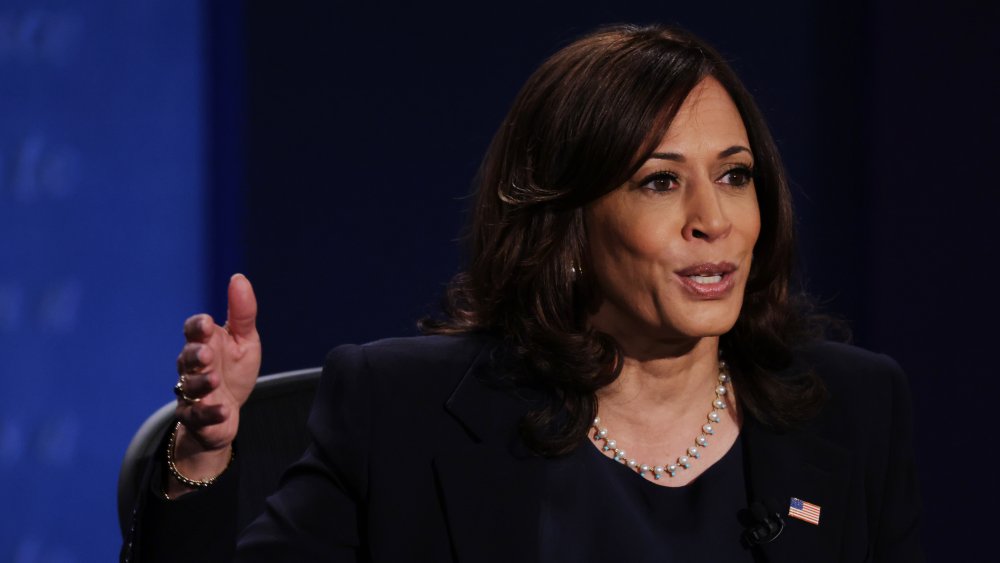 Alex Wong/Getty Images
"I would like to give Senator Harris a chance to respond, but not at such great length, because of course there are other topics," moderator Susan Page said during the debate. "But I would like equal time," California Sen. Kamala Harris quickly responded. The comment wasn't disrespectful but it showed that Harris valued the discussion and wanted to get her points across adequately, and viewers were quick to tweet in praise of Harris' response.
"'I would like equal time, please,' All women, every day demanding to be heard," one person tweeted. "'I would like equal time', has been said by so many women and sadly is often ignored. But this VP candidate is demanding it. Give her what she demands," another person wrote.
"'But I would like equal time please' is giving me 'reclaiming my time' vibes," tweeted reporter Miguel Martinez-Valle, referring to California Rep. Maxine Waters' 2017 statement. Asking for equal treatment shouldn't have to be a mood, but it seems to be the unfortunate reality of being a Black woman in politics.
Twitter users criticized moderator Susan Page for not enforcing time limits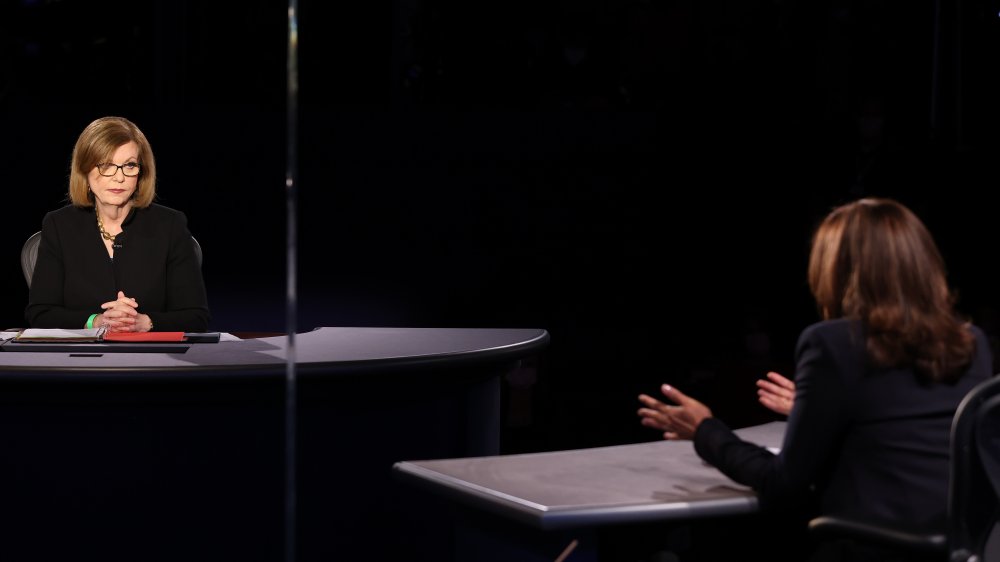 Justin Sullivan/Getty Images
During the vice presidential debate, some viewers tweeted that they wish moderator Susan Page had done more to stop Vice President Mike Pence from interrupting and from going over the time limit. "Pence won't stop interrupting with his lies and going way above his allotted time, yet she remains silent," one person tweeted.
Others criticized Page's thanking the vice president, suggesting she could have been firmer in enforcing the debate rules. Page tried to end Pence's speaking time by saying "Thank you, Vice President Pence," but he kept talking. "I need each 'thank you, Vice President Pence' to turn into a 'Stop disrespecting these rules and my time or I'm muting your freaking mic, Vice President Pence,'" tweeted BuzzFeed community manager Spencer Althouse.
Debate interruptions are nothing new, but viewers seem to be particularly miffed at Pence flaunting the debate rules. Between the interrupting and his propensity for answering questions in a particularly roundabout way, Pence doesn't seem to be incurring much favor among the Twitter crowd.