Inside Blackpink And Lady Gaga's Friendship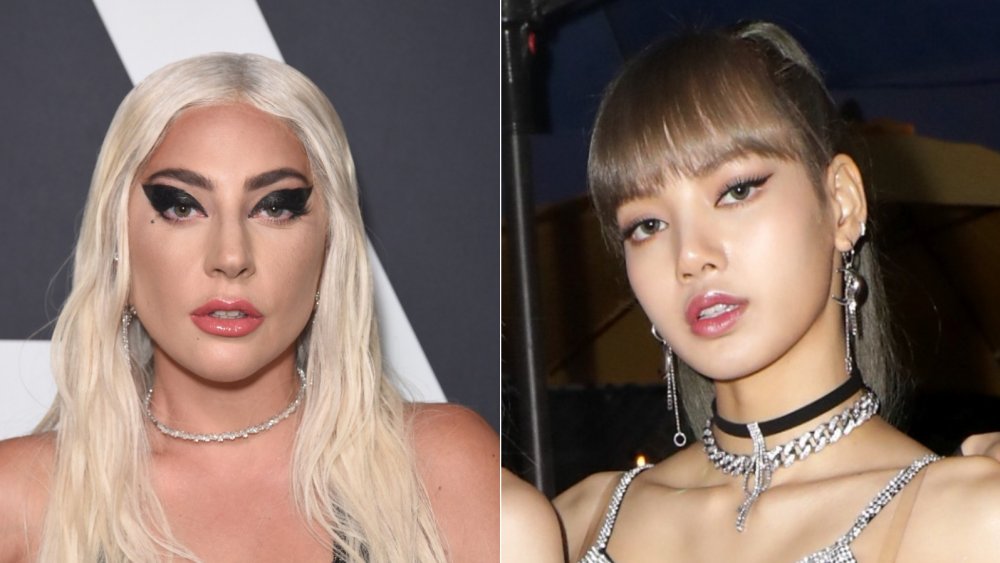 Presley Ann, Roger Kisby/Getty Images
There's nothing "sour" about the friendship between Blackpink and Lady Gaga! The iconic singer and the mega-popular K-pop girl group teamed up for "Sour Candy," off Gaga's dancefloor-ready sixth album Chromatica, becoming one of our favorite unexpected duos of 2020. 
Lady Gaga is no stranger to collaborations. She played robber-and-robber with Beyoncé on "Telephone" and released Cheek to Cheek, a full album of dinner party-ready standards, with music legend Tony Bennett in 2014. That year, she also tapped another K-pop group to open for her Art Pop tour, per Billboard. Perhaps her most iconic collab ever, though (Beyoncé notwithstanding), was her 2020 duet with Ariana Grande. The pair teamed up for the triumphant single Rain On Me, even taking to this year's MTV Video Music Awards stage for an electrifying performance of the number, face masks and all. Ah, the summer 2020 dance parties we didn't have.
Meanwhile, the four-member girl group Blackpink is taking over the pop world. Their debut album The Album, which dropped on Oct. 2, 2020, surpassed 800,000 worldwide sales in pre-orders alone. With songs like "Ice Cream (feat. Selena Gomez)" and "Kill This Love" topping 100 million Spotify plays already, and a Netflix documentary, Light Up The Sky, out on Oct. 14, 2020 per Billboard, they're "in your area" to stay (BTS is shaking). 
When it was announced back in May 2020 that the group and Gaga had teamed up, it simply felt like two musical asteroids colliding! Read on to learn about Blackpink and Lady Gaga's friendship since the collab.
Lady Gaga considers herself Blackpink's "fifth member"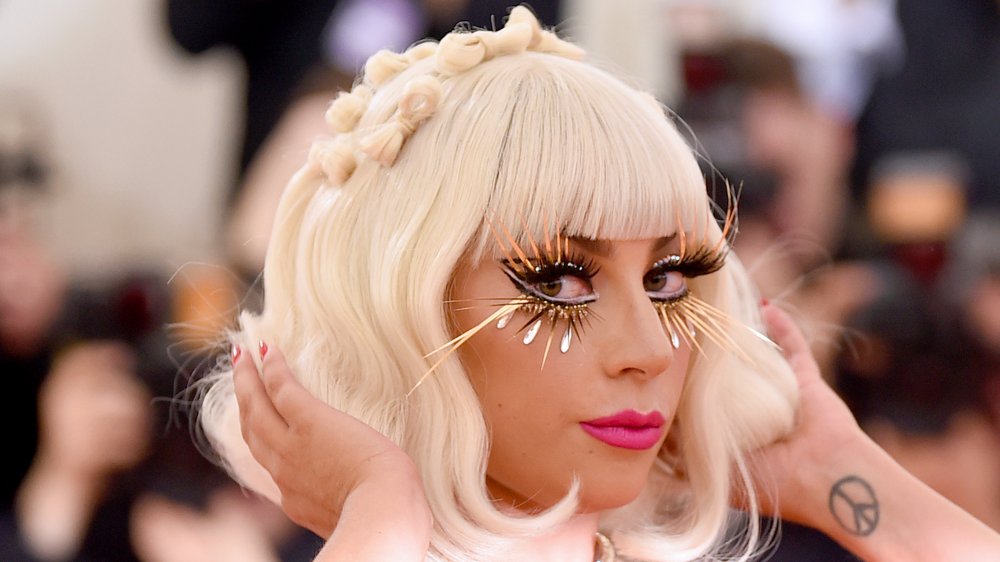 Jamie Mccarthy/Getty Images
So what does Lady Gaga think of her new partner in crime, Blackpink? The star opened up on how she's a fan of the group and what they represent in a May 2020 interview with the Japanese outlet TVGroove. "I'm proud to be the fifth member of Blackpink," Gaga said. "I wanted to celebrate them because I love powerful women like them." Aw! 
The feeling is certainly mutual, as the girls of Blackpink have looked up to the pop icon for years. "I remember we used to say to each other, 'Let's make this kind of great music someday,'" member Jisoo told Billboard on Sept. 27, 2020. "There are so many things to learn from Lady Gaga. She is not afraid to try new things and she enjoys every [performance] sincerely."
Another Blackpink member, Rosé, said she always enjoyed the Gaga tune "You and I," while member Lisa called Gaga her "favorite artist," adding, "I can't list all the influences that Lady Gaga has given me and my generation." Finally, member Jennie told the outlet she "cannot forget the feeling" of watching the "Telephone" video for the first time. "The creativity between the two artists... I remember thinking, 'Someday, I want to try something original and creative like this." Mission accomplished! 
To date, "Sour Candy" has 142 million Spotify plays and counting. We hope Lady Gaga and Blackpink can perform the track together live soon. 2021 Grammys anyone?