Bob Saget's Eye-Opening Comment About Lori Loughlin Is Turning Heads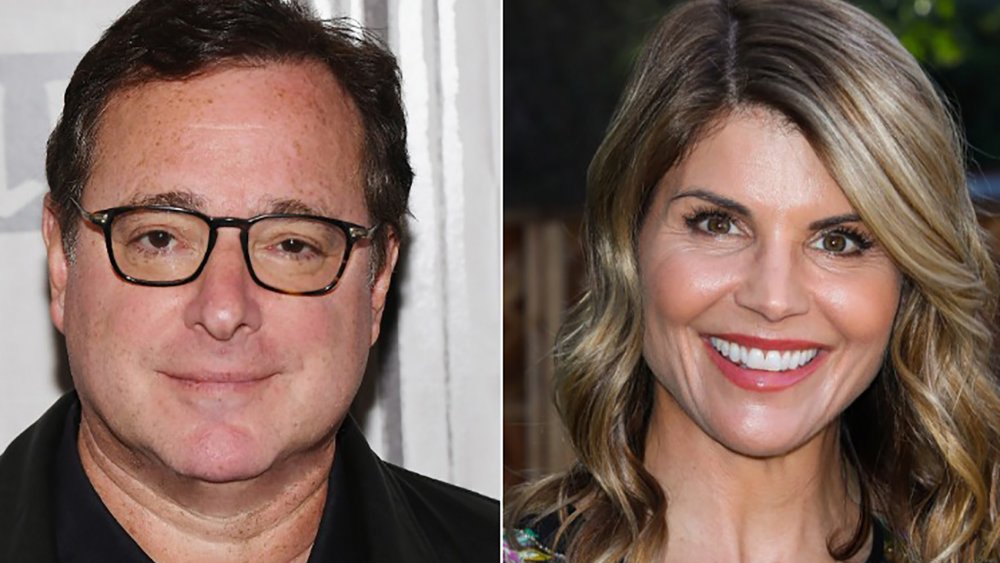 Nicholas Hunt, Paul Archuleta/Getty Images
Bob Saget revealed in October 2020 that he still has a full heart for his former Full House co-star, Lori Loughlin.
But first, let's rewind: Back in August 2020, the actor and her fashion designer husband, Mossimo Giannulli, both pleaded guilty and got sentenced to prison for their roles in the college admissions scandal. News of the controversy first broke in March 2019, with Loughlin and Giannulli were accused of paying $500,000 in bribes to get their two daughters into the University of Southern California (USC). The case, which even swept up Desperate Housewives star Felicity Huffman, resulted in two months of jail time for Loughlin, who also has to pay a hefty fine of $150,000 and complete 100 hours of community service, according to Mass Live.
Before the plea deals, both Loughlin and her husband faced up to 40 years in prison, as charges of bribery and money laundering can carry longer sentences. As one legal expert told Fox News, the celebrity should "thank her lucky stars" for how the case played out. So, although the pair might be singing the blues as a result of the so-called "Operation Varsity Blues" investigation, things could have gone worse. 
One star who has had Loughlin's back throughout the ordeal is Saget, who appeared alongside her on the long-running sitcom, Full House, from 1987 to 1995. And ahead of Loughlin's prison sentence, Saget sent his former co-star a heartfelt text — here's what he wrote.
Bob Saget thinks Lori Loughlin is a 'sweetheart'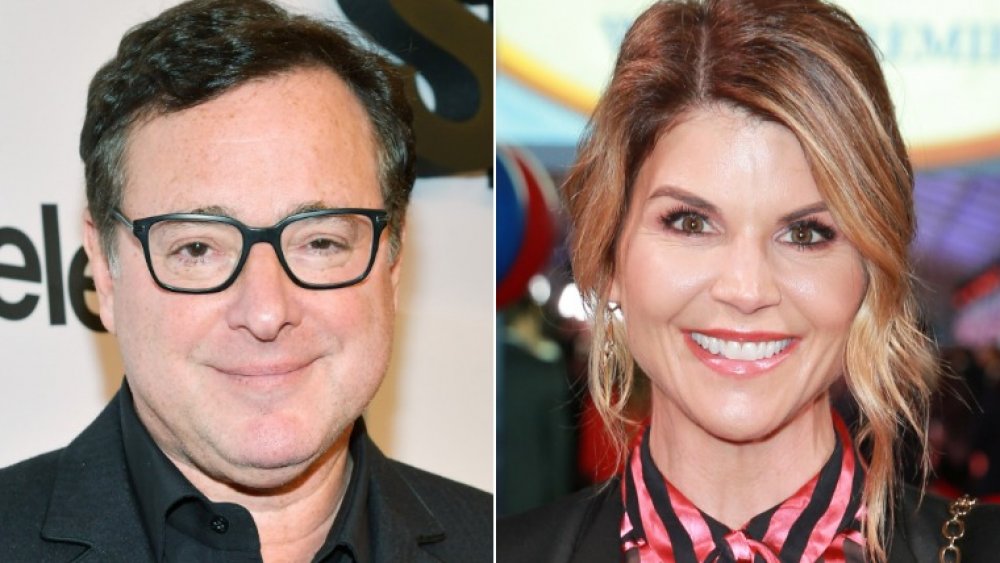 Darren Dickerson/Getty Images
So what does Bob Saget think of Lori Loughlin post-plea deal? As the star explained to Page Six in October 2020, he had sent Lori Loughlin a text message that read, "I love you and thinking of you, that's all." Aw.
The risqué comedian, who's been friends with Loughlin for decades, doubled down on his admiration, telling Page Six that he still stands by the actor. "And you know when it gets down to it, there's so much going on and so many people have gone through so much and you know," he said. "if you love somebody then you have to make that, decision and ... is this something that causes me not to love a person and I love her. She's a sweetheart."
Meanwhile, Lori Loughlin won't necessarily suffer in prison. According to Insider, she was ordered to start her prison sentence no later than Nov. 19, 2020, and will be doing so at "Victorville's minimum-security camp, which holds about 185 women." The recreation department at Victorville offers fitness activities like Pilates, aerobics, yoga, and spin class. Additionally, there are crafts like crochet, landscape painting, origami, and music lessons in blues guitar, drums, saxophone, ukulele, and songwriting.
Although some might argue Saget is too forgiving of Loughlin, others could reason he's just a good friend.