Kaitlynn From Love Island USA Flirted With This Fellow Alum On Instagram
It seems things are getting flirty over Instagram between two Love Island USA alums. While Kaitlynn Anderson wasn't able to find love on the show during Season 2, she also never had a chance to test the waters with the contestants who didn't overlap with her time there — until now.
The American dating show, based on the British hit show Love Island, places single "islanders" in a stunning villa, where they must couple up every few days or risk being booted off the island. The contestants are periodically introduced to new islanders that threaten developing relationships and friendships, as per the show's official CBS description. What is the ultimate prize? The chance at finding love, of course, along with a hefty cash prize for the winning couple.
Kaitlynn appeared on Season 2 as one of the five original girls in the villa. Kaitlynn was initially paired with Carrington Rodriguez, but they split after Kierstan Saulter caught his eye. She was forced to leave the villa on day five.
Perhaps now Kaitlynn can find the guy for her, though, as she swaps the matchmaking show for a social media app. Here's who she's been flirting with on Instagram.
Kaitlynn Anderson flirted with Weston Anderson over Instagram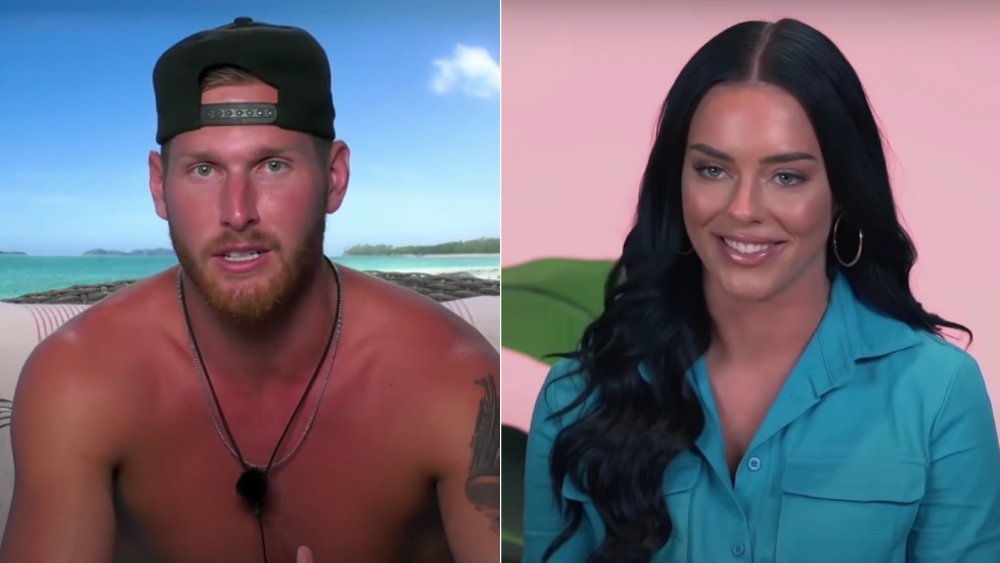 Love Island USA
Even outside of the villa, Love Island USA is working its matchmaking magic as Kaitlynn Anderson hits it off with her fellow alum, Season 1 contestant Weston Richey, via Instagram. Having the show in common definitely gives the two some mutual ground, and it is likely the reason they connected.
During Season 1, Weston tried to find a connection with fellow contestants Mallory Santic, Katrina Dimaranan, Kelsey Jurewicz, and Emily Salch. With Emily, he made it all the way to the final round, but the couple placed fourth (per ScreenRant).
On Sept. 2, 2020, Weston posted a photo on Instagram and captioned it, "If I was on season 2 who would I be coupled up with." One fan commented, "Kaitlynn 10000%" to which Weston responded with a clapping emoji, suggesting he liked the idea.
The pair were already in contact. A few days before, Weston posted on Instagram with the caption "What makes you happy" and Kaitlynn responded, "Chick-fil-A definitely." She and Weston continued to exchange flirty comments with the final one being from Weston — it read, "I'll be expecting an answer in my dm."
Fans definitely caught on to the potential romance and commented on the posts expressing how much they ship the couple. Hopefully, Kaitlynn did slide into Weston's messages and fans can get a new Love Island USA success story.