Are Justine And Cely From Love Island USA Still Friends?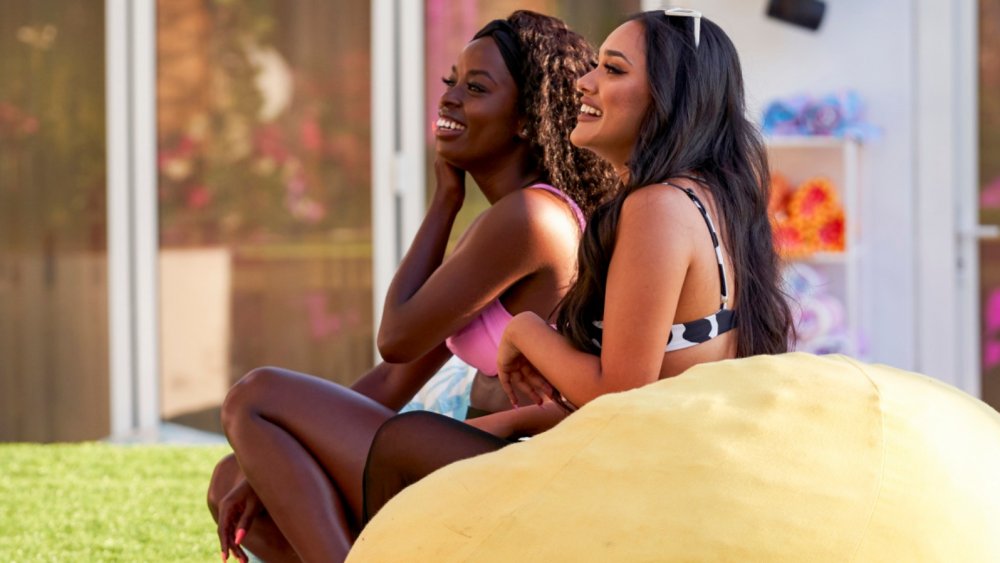 Adam Torgerson/CBS Entertainment
Although the point of Love Island is for two lucky people to find romantic love over the course of a couple weeks in a luxury villa, sometimes things just don't work out that way. For example during the second season of Love Island USA, the most compelling relationship to watch flourish was the friendship between two of the women, Cely Vazquez and Justine Nbida.
Both women were part of the first group of contestants, and through some minor setbacks, they found love on the show — with Cely leaving the villa with Johnny Middlebrooks and Justine winning the cash price with beau Caleb Corprew. Both couples are reportedly still together and making plans for their future. Since Johnny and Caleb seemed to get along so well, it's likely that the couples might even hang out with each other post-Love Island.
So, are Cely and Justine still tight? They seemed to be meant for each other. 
Justine and Cely's friendship is the real deal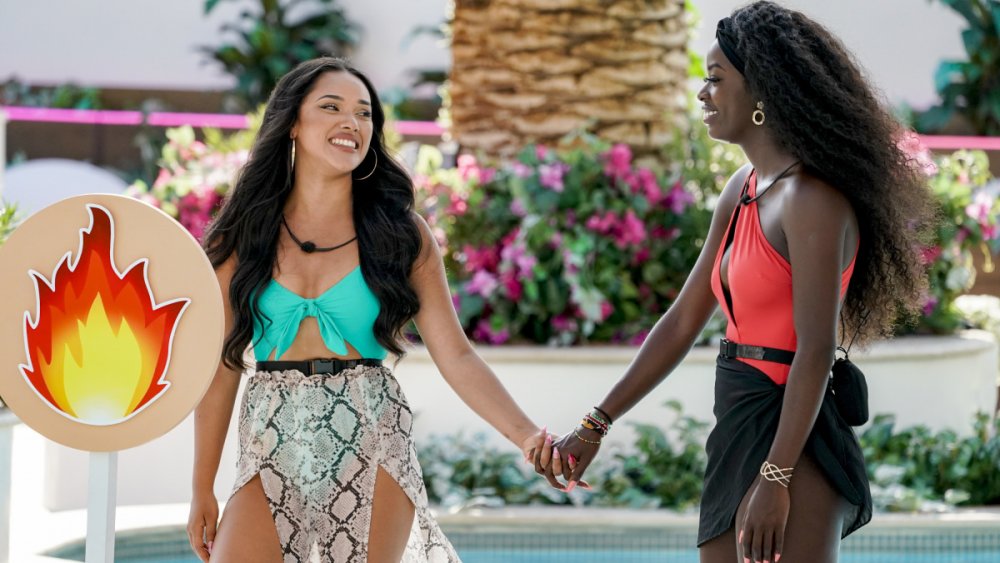 Robert Voets/CBS Entertainment
Although they're no longer living at the Cromwell Hotel in Las Vegas together, Justine Ndiba and Cely Vazquez have plans to stay close. Just after Love Island USA Season 2 ended, Justine spoke to E! News about their friendship. "Cely is honestly unlike anyone I've ever met. I knew that we were going to be close, so just having her in there, and the way that we were able to just interact with each other, got me through a lot of my downs in there because I felt like I was talking to a sister or best friend from home. We just clicked that quickly and that well," she said in October 2020.
Justine added that, as of the interview, their friendship feels even "more real" than it did in the villa. Cely echoed that sentiment, saying that the end of the season didn't mean that it was the end of "Celine," the name they came up with for their friendship. Cely also thinks that had they been given the option, American viewers would have likely voted for Cely and Justine as the final pairing. "We should have won the whole thing," she said. "She's my girl. My experience at Love Island would not have been what it was if I did not have her there with me. She's amazing."
There's one thing Justine hates about Cely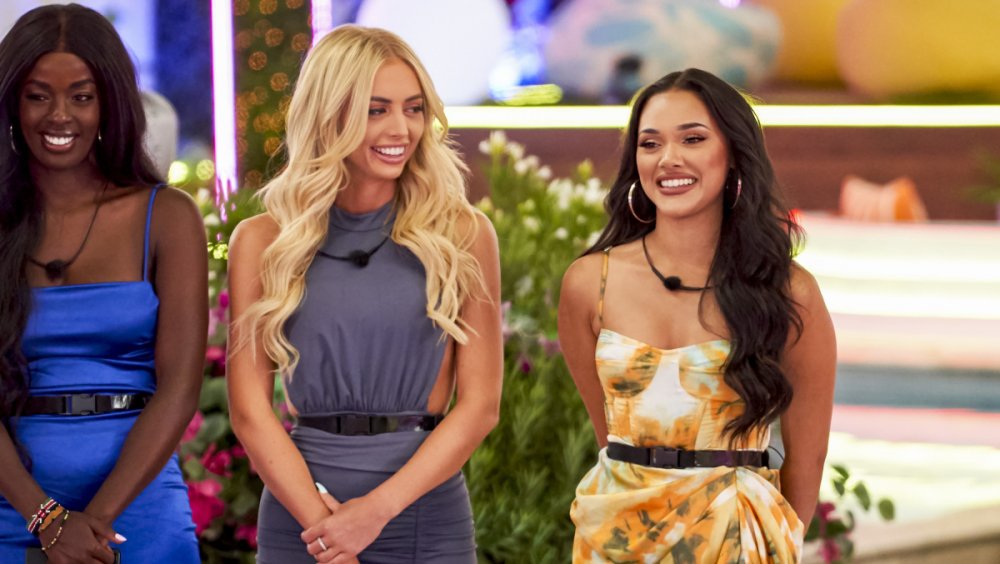 Adam Torgerson/CBS Entertainment
Cely Vazquez was undoubtedly the heart and soul of the Love Island USA Season 2 villa — she was always the first to lend an ear if someone was going through it with one of their partners. She also kept things fun in between challenges and recoupling ceremonies by organizing group activities like "water aerobics" or starting impromptu dance parties and sing-a-longs in the girls' glam room.
Cely was also known to wake up her fellow Islanders with some chant and even pots and pans one fateful morning. Justine Ndiba loves her friend, but not that much. The Love Island USA Season 2 winner told E! News that waking up in the hotel, and the not the villa, directly after the final recoupling ceremony was a breath of fresh air. "I have to say it was definitely amazing waking up in a separate room from her this morning. No pots and pans, no beating us up in the morning. It was definitely a nice little break. She knocked on my door instead, which was really pleasant," Justine said of her friend.
It's safe to assume that unlike for the romantic couples who leave the villa together, the key to this friendship is will be some quality long-distance time (or at least not sharing a room together).