Larissa Dos Santos Lima's Surprising First Job After 90 Day Fiance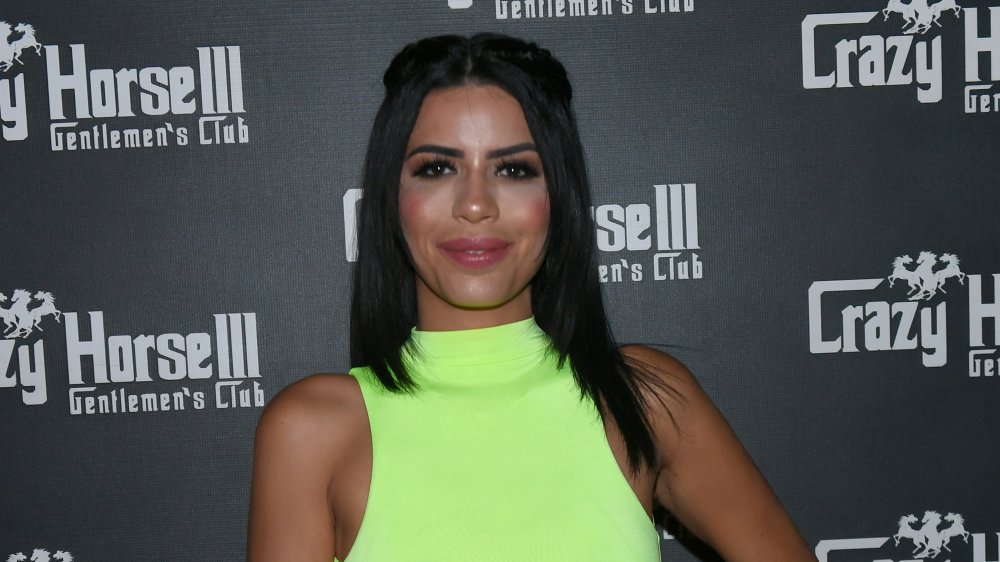 Bryan Steffy/Getty Images
Larissa Dos Santos Lima left TLC's 90 Day Fiancé franchise in 2020, a decision that left her devoted fans and longtime viewers heartbroken. Larissa made her first appearance in 2017 on 90 Day Fiancé as Colt Johnson's future wife, and fans were instantly hooked. Larissa and Colt's relationship was one for the ages — or rather, one for the age of reality TV — meaning they weren't shy about fighting on camera.
Larissa left her two children and life behind in Brazil to give it a go with Colt in Las Vegas. She was less than pleased to realize that Colt still lived with his mom, wasn't willing to pay for her plastic surgery, and his whole family thought she was a gold digger. Colt and Larissa were only married for a few short months before filing for divorce. Then, they both joined the cast of 90 Day Fiancé: Happily Ever After?, where the cameras followed them as they tried to move on, and Larissa finished her court-ordered community service.
They both found new partners. Colt broke up with his at the end of the last season, and Larissa remained very happy with her new beau. Despite that seemingly happy ending, Larissa announced at the end of Season 5 that TLC declined to renew her contract. We're still scratching our head at this one because she's basically the best thing on TLC, but whatever. So, what is she doing now? Let's find out.
Larissa Dos Santos Lima has a magical new job
Fans were bummed when Larissa Dos Santos Lima announced she would not be renewing her contract with TLC. The reason? She did what many reality stars — including her ex-husband, Colt Johnson do — and sold photos and videos via a live streaming platform called CamSoda. CamSoda won't pay the bills like TLC, though, so the reality star had to find some other way to make money.
To make ends meet, the Brazilian native who famously hated Las Vegas upon her arrival in 2017, got a very Las Vegas day job (night job?) as a magician's assistant. Larissa made her on-stage debut on the reality TV show Jack Alexander: Magician Exposed. "[The show] was the perfect partnership for me to take to the center of the stage and show off my new makeover," Larissa explained to In Touch Weekly in late October 2020, referencing her $70,000 Kylie Jenner inspired new look. "I wanted to do this for myself so I could feel empowering."
Larissa's debut involved her "magically" appearing on stage, crawling out of a cage, and performing a sexy dance in a sheer bedazzled jumpsuit, per In Touch Weekly. Larissa enjoyed the experience so much she's reportedly considering becoming a permanent fixture in Alexander's traveling act once his live tour resumes. The former reality star doesn't miss TLC at all, either. "I was tired [of doing] what I was doing," Larissa told the outlet, "I wanted a new beginning."