What Bachelorette Clare Crawley's Ex-Fiance Really Thinks About Her Early Exit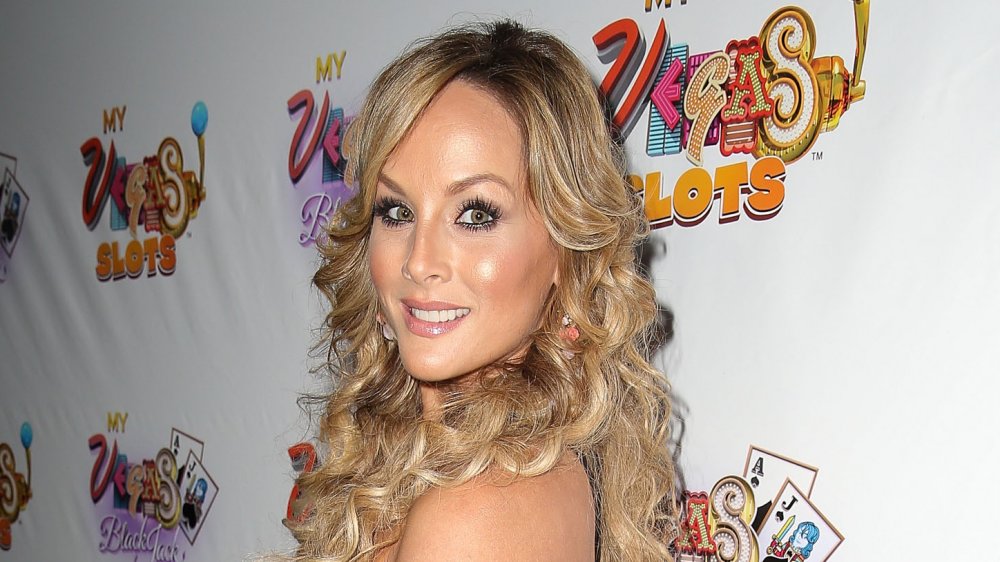 Imeh Akpanudosen/Getty Images
Has The Bachelorette star Clare Crawley been getting a bad rap? Her ex-fiancé is sure making it sound like the controversial lead has been misunderstood.
As fans of the Bachelor Nation know, Clare upset the natural order of the show in Season 16 with what many saw as awkward behavior and clear favoritism towards contestant Dale Moss, prompting the hit reality show to replace her with Tayshia Adams, a familiar face from The Bachelor. But while Clare may have rubbed fans (and, from the sound of it, producers) the wrong way, one guy who knows her better than most says what we've seen may not be a totally fair depiction.
Benoit Beausejour-Savard, Clare's ex-fiancé, says her relatable and deeper sides aren't coming through, and not all of that is her fault. Benoit was engaged to Clare after the 2018 Bachelor Winter Games, and they remain good friends — even filming together in March 2020, although that footage didn't make it into the season premiere. Appearing on the Almost Famous podcast, Clare's former flame said the bachelorette depicted on the show is "not the Clare that I know."
Clare Crawley's ex thinks she's misunderstood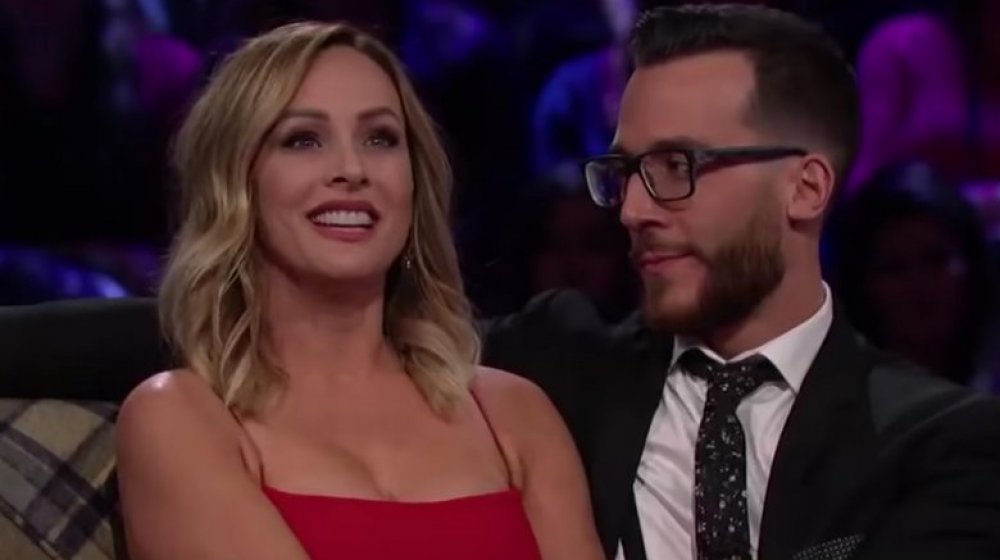 YouTube
Clare Crawley's ex-fiancé, Benoit Beausejour-Savard, told the Almost Famous podcast that his ex isn't accurately portrayed on Season 16 of The Bachelorette.
"She has some good qualities," he told hosts Ben Higgins and Ashley Iaconetti (via People), "and right now what we've seen it's only, like, [the] drama part. There's not much serious talk ... Clare is a really deep person. She likes to get to know you on a really deeper level — which is not showing at all."
Benoit noted that the atypical format of the season, which was impacted by Covid-19, might have also played a part in why Clare isn't coming off like the person he knows. "Put yourself into her shoes," he said. "You're doing quarantine in a resort. This show's a bit [of a] mindf***; you've been there, it's a lot to manage and I feel like at some point maybe she was overwhelmed by all of this."
Having Dale Moss in the cast also altered the situation for Clare too, Benoit said, surmising that the situation on the reality show would have played out differently had Moss not been there. It's also possible that leaving wasn't entirely Clare's choice. "I think, like, ultimately it was production that came at her and just like said, 'You know what, Clare, I feel like you're not giving it a fair chance. You're really into Dale, so we want you to be happy,' and they had like a common agreement on her maybe leaving the show," he said. "But I feel like it wasn't her ultimate decision."