Here's Who Kanye West Voted For On Election Day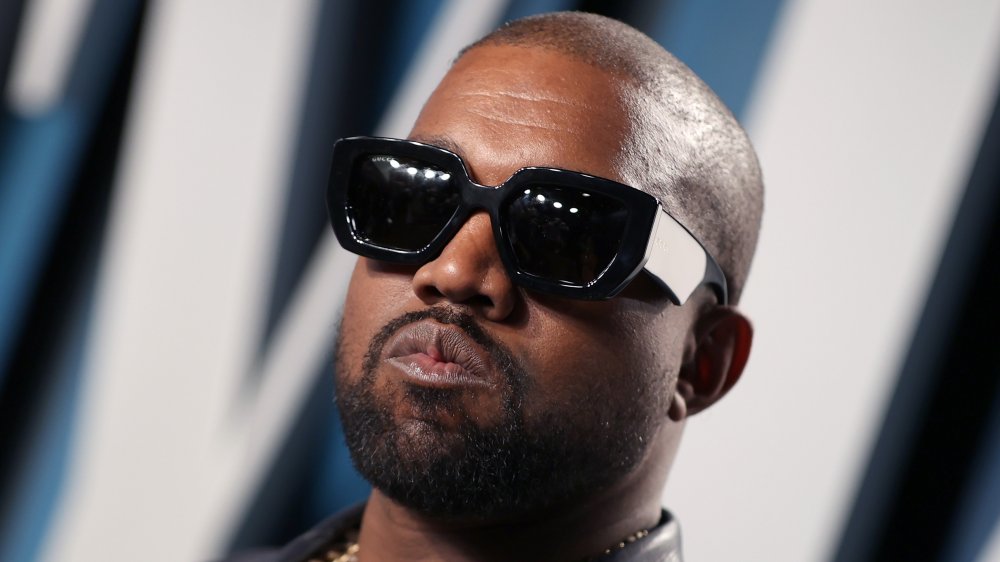 Rich Fury/vf20/Getty Images
Presidential hopeful Kanye West voted for the first time on November 3, 2020, and let's just say his vote went to a certain independent candidate. More specifically, a rapper running under the "Birthday Party." West, who has previously been a vocal supporter and friend of President Donald Trump, first announced he'd be running for president in the 2020 election on July 4th. At the time, the musician tweeted, "We must now realize the promise of America by trusting God, unifying our vision and building our future. I am running for president of the United States !" Since then, it's been quite a ride.
West, who has opened up about his bipolar disorder, held a tear-filled and concerning rally in South Carolina in July 2020 where he disclosed private details about his and Kim Kardashian's family. More recently, he took out a massive, two-page ad in The New York Times for his "faith-based" campaign. That being said, West "failed to make the ballot in most states and has polled in the low single digits," according to The Hill. When asked by Forbes if his entire presidential bid was simply a malicious effort to deter votes from Democratic nominee Joe Biden and ultimately hurt his campaign, the star bluntly said, "I'm not denying it." 
So who did the controversial rapper vote for on Election Day? After casting his ballot, the My Beautiful Dark Twisted Fantasy artist took to Twitter to share his not-so-unexpected choice. Scroll down for Kanye West's pick.
This was Kanye West's first time voting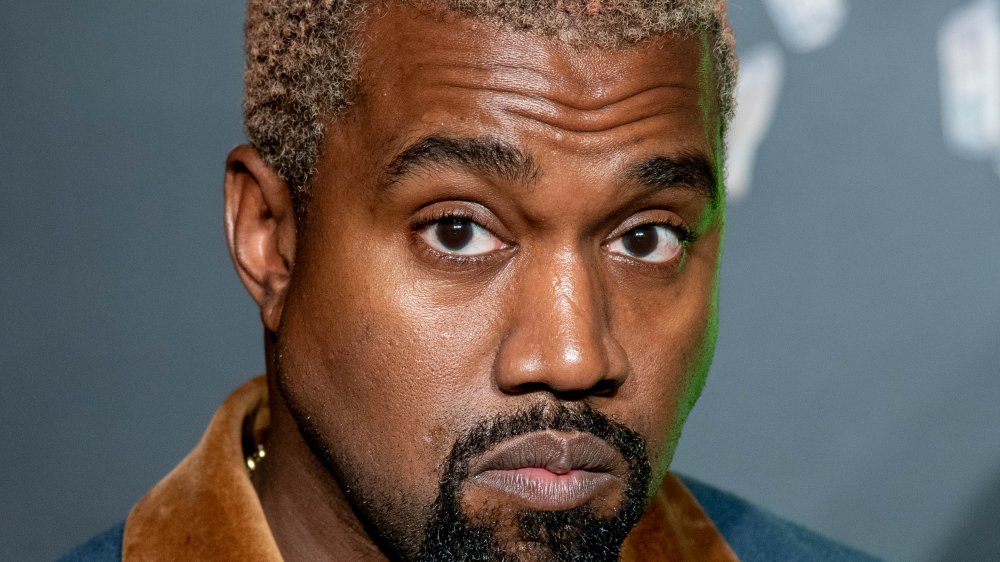 Roy Rochlin/Getty Images
Surprise, surprise: Kanye West voted for... himself in the 2020 presidential election. "God is so good," West tweeted. "Today I am voting for the first time in my life for the President of the United States, and it's for someone I truly trust...me." Well, there you have it.
Given the consequential nature of the election, it shouldn't come as a shock that the internet was quick to react to West's vote with mixed response. "wishing you the best of luck," one supportive fan tweeted. "Imagine the first time you ever voted being for yourself... this man different lol." another wrote. Others were ... less supportive. "FOR THE FIRST TIME if that doesn't show how ridiculous you running is, idk what will," one user penned. "You weren't even an option in my state" said a fourth. Yup. Seems the consensus is a vote for Yeezy is a vote wasted, according to many. 
One celebrity who made it clear they aren't having West's presidential bid is Jennifer Aniston. The star posted a photo of herself to Instagram also casting her vote back on Oct. 23, 2020, writing, "This whole thing isn't about one candidate or one single issue. It's about the future of this country and of the world ... PS – It's not funny to vote for Kanye. I don't know how else to say it. Please be responsible."