Why Lady Gaga's Dad Supports Trump Despite His Criticism For His Famous Daughter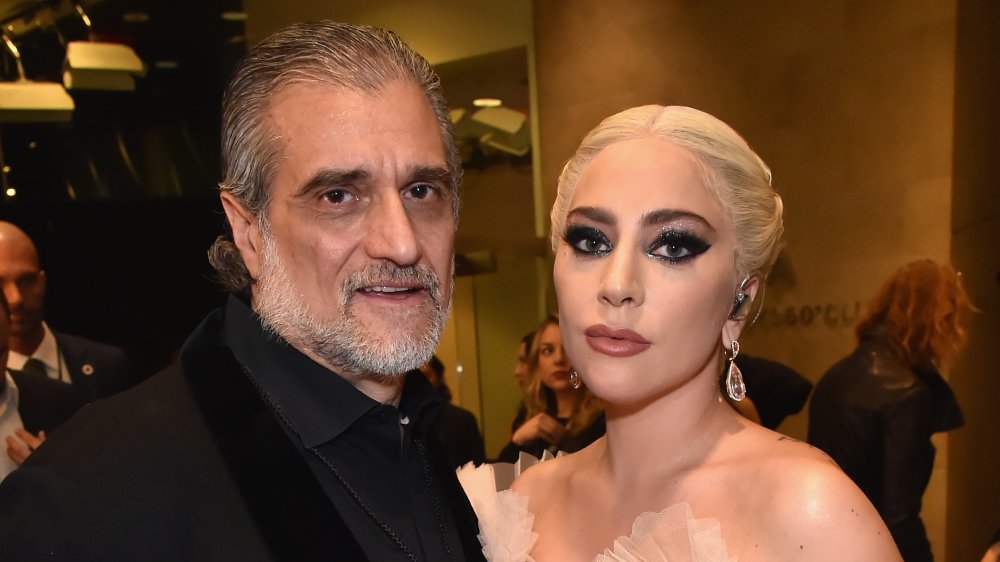 Kevin Mazur/Getty Images
As Election Day results have still left us in the dark in regards to the two men running for president, it looks like everyone has something to say — from talk show hosts such as Chelsea Handler, to even K-pop fans who've been trying to drown out President Donald Trump's supporters.
Over the course of the election season, A-listers have been rallying behind their favorite candidates, vocal in advocating the causes they believe in. Kid Rock was spotted headlining a Trump campaign rally in Detroit, Mich. in September 2020 (via Billboard), and then again on Oct. 22, 2020, when he showed up to the third presidential debate in Nashville, Tenn.
On the flip side, Democratic candidate former Vice President Joe Biden had a plethora of star power, with Chrissy Teigen and hubby John Legend showing up at a campaign rally in Pennsylvania, along with the usually-politically-silent Taylor Swift, who endorsed Biden on Twitter.
One of Biden's biggest celeb endorsements, however, came by way of Lady Gaga, who, according to Us Weekly, took the stage during the Democrat's Nov. 2, 2020, Pennsylvania rally and performed her 2011 hit, "You and I." A few days prior, on Oct. 30, the starlet posted her own voting video to Twitter, urging her fans to vote — even if they're undecided. While Gaga has been very vocal in her support of Biden, you'll be shocked to find out about one person who's made it very clear they're backing Trump — her own father.
Trump's criticism of Lady Gaga doesn't seem to bother Joe Germanotta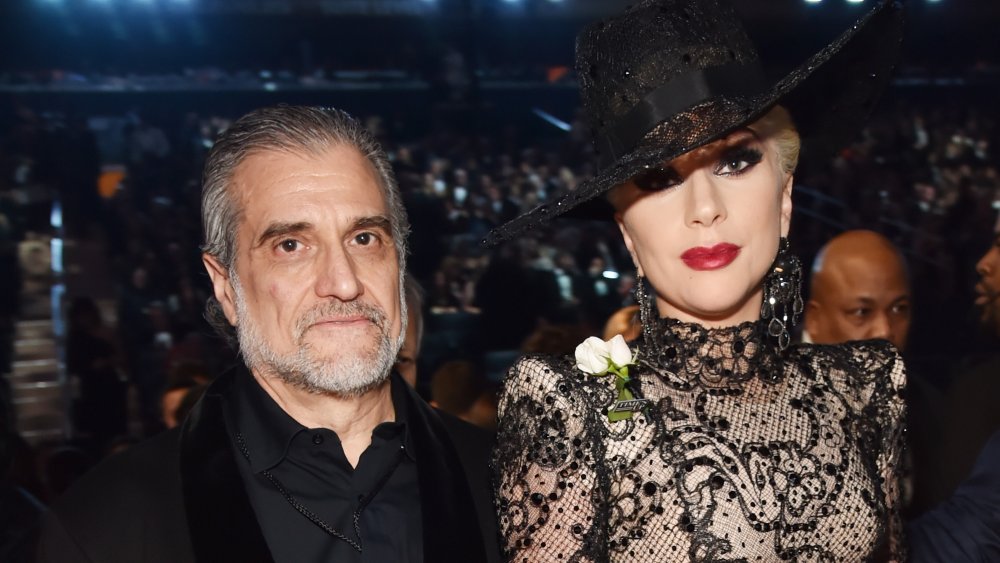 Kevin Mazur/Getty Images
During the course of his administration, President Donald Trump has been very vocal about, well, just about anything. His penchant for tweeting means he's attacked countless stars online — so much so, in fact, that CNN has even compiled a list of his "most ridiculous celebrity Twitter rants." One celeb he's most recently after? Lady Gaga. After the "Rain On Me" crooner publicly supported Democratic candidate Joe Biden on Nov. 2, 2020, Trump criticized Gaga during his own rally in Pennsylvania. "Now he's got Lady Gaga," the president began (via People). "Lady Gaga — is not too good. I could tell you plenty of stories ... I know a lot of stories about Lady Gaga."
Two days later, news broke that sent the Twittersphere buzzing: Joe Germanotta, Lady Gaga's father, endorsed the president with a simple tweet: "@realDonaldTrump 2020," adding, "You may have noticed my political and spiritual beliefs are different. liberty and freedom of choice would not be political."
At the time of this writing, Lady Gaga has yet to address her father's tweets, but it hasn't stopped her Little Monsters from chiming in. "Omg [he was] literally threatening your daughter yesterday!!!" wrote one user, while another offered up a simple, "joe....READ THE ROOM."
While it's difficult to say whether or not Gaga will ultimately speak out about her father's political stance, she did offer up wise words for voters on her Twitter account: "This is a critical time to vote for kindness," adding, "Vote peacefully."