Why Chris Harrison Thinks The Men On The Bachelorette Were Cheated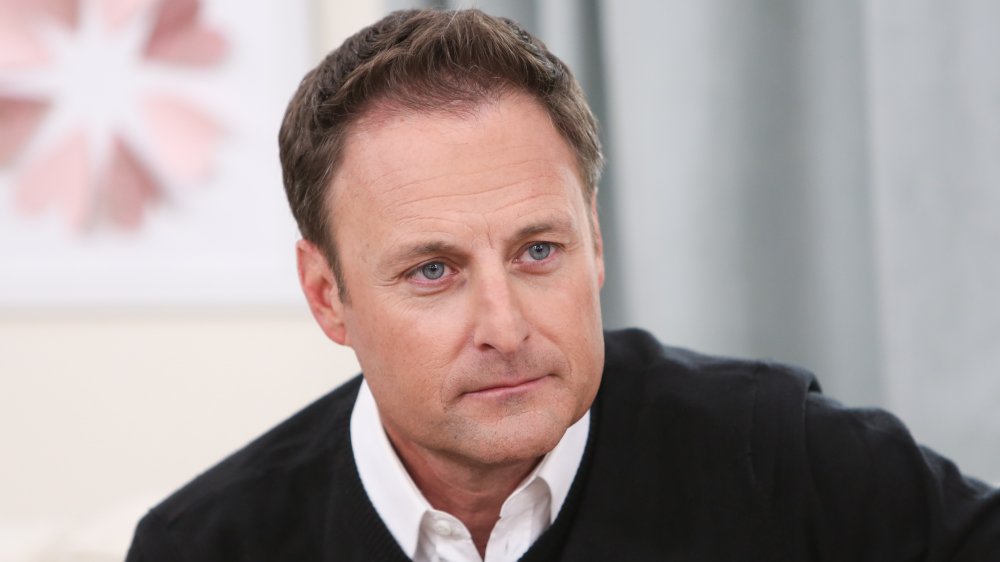 Paul Archuleta/Getty Images
It seems like Chris Harrison has a bone to pick with Clare Crawley following her early exit from the Bachelorette after she quickly fell in love with contestant Dale Moss. While fans anxiously await the show's Nov. 5 episode, where they are planning to introduce Clare's replacement, Tayshia Adams, it sounds like the Bachelorette host is disappointed in Clare's behavior.
"Boys, it is great to see all of you here because you guys got a little cheated," Harrison said in a teaser for the highly anticipated episode (via Bustle). "You didn't really have an honest chance to find love, so your new Bachelorette is on her way here, right now," he added before Tayshia's big entrance. "The next person to walk through these doors will be your new Bachelorette, and possibly your wife." While the men didn't know who their new bachelorette would be, which they usually do before signing on to do the show, they seemed optimistic for what was to come. 
"As nervous as I am, I'm sure she's doubly nervous right now," contestant Ivan Hall said to the group before Tayshia's entrance. "I'm sure she's nervous, but hopefully she's ready for what she's getting into," fellow contestant Bennett Jordan echoed. Keep scrolling for more details on what the Bachelorette host thinks about how Clare treated her suitors.
Chris Harrison put the show in Clare Crawley's hands
This season of the Bachelorette definitely challenged Chris Harrison like never before. It seems like Harrison sympathizes with Clare Crawley's contestants, considering the pandemonium she created for both the producers behind the scenes and her gaggle of suitors. "It's like a horror film, for a bad analogy. You know he's around the corner somewhere, you don't know which door," Harrison told the New York Post shortly after the show confirmed Tayshia Adams would be Clare's replacement following months of rumors.
Harrison might not have agreed with Clare's decisions, but he said it was her show to do as she pleases. "Clare needed to be allowed to drive the show and be in charge," Harrison told the outlet. "It's tough to come up with a plan when you're dealing with someone who's going to make the ultimate decision for you. [She] can't necessarily be in the planning stages of that," he added, explaining that a heart's desire might not always work with the script they had in mind.
While he admitted that he was faced with a "dilemma" when Clare zeroed in on Dale Moss, Harrison said "Clare falling in love is not a bad thing," adding, "If we do that in 10 weeks? Great. If we do that in a year? Super. If we do that in 10 days? Wow, OK, that's a record."