The Guinness World Record Nobody Has Been Able To Take Away From Al Roker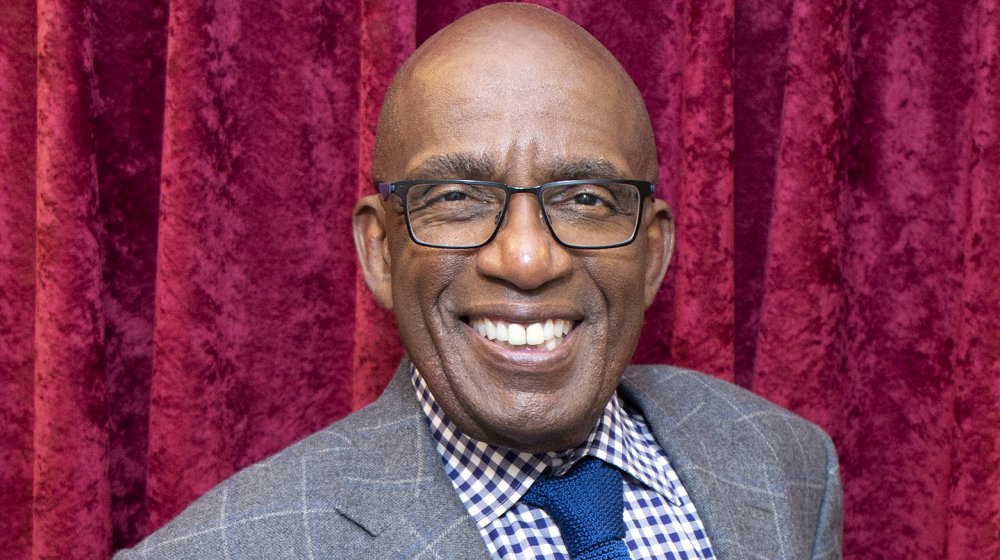 Santiago Felipe/Getty Images
While some people can't stand small talk about the weather, Al Roker once set a Guinness World Record for it! 
For more than 20 years, the pork pie hat-wearing TV icon has been a fixture of NBC's Today, forecasting the weather and co-hosting the show's third hour, tossing in his signature jokes along the way. He's penned 14 books over the years, and according to his IMDB page, he's appeared in more than 35 TV shows and films. If you don't know about the one-and-only Al Roker, you have your head in the clouds! But years back, Roker did more than just forecast the weather. He broke a record doing so. 
According to CNN, at 10:05 p.m. on a Wednesday evening back in November 2014, Roker began Rokerthon, his quest to have the longest uninterrupted live weather report broadcast in history. Rokerthon was broadcast on NBC and live-streamed, with Roker having to follow a very specific set of rules to be verified. These included, per Today, exclusively talking about the weather on-air, only discussing current weather (or the weather seven days ahead or behind), and having two independent witnesses on site. 
Additionally, Al earned one five-minute break per hour, and the breaks could be combined. For example, if he went four hours without stopping, he racked up a 20-minute break. Say, for a nap. So, exactly how long did Al Roker spend forecasting the weather that night? Scroll on down where the answers come "pouring" in! 
Al Roker broadcast the weather for 34 hours straight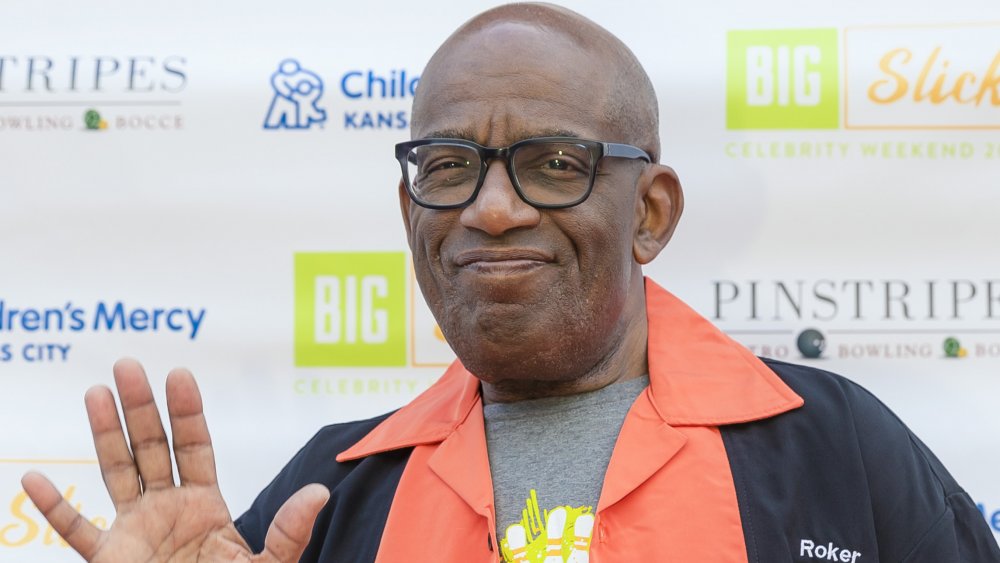 Kyle Rivas/Getty Images
Al Roker's record attempt was a success! According to CNN, the weatherman went 34 straight hours doing what he does best: talking about the weather. But there were definitely some wacky moments along the way that the Today personality would probably prefer to remain "foggy" on!
During the on-air stretch, Roker reportedly did a Darth Vader voice, sung Dionne Warwick's tune "Do You Know the Way to San Jose," ate barbecue, and had his Today colleague Tamron Hall stop by with her pup in her PJs. Mostly, the all-nighter (and then some) went without too many glitches. Although, according to CNN, Roker did leave his mic on during one of his bathroom breaks over the course of the night. "We gave new meaning to the phrase 'live stream,'" Roker joked. But most importantly he did, as per the rules, only talk about the weather. 
In the end, Rokerthon broke the Guinness world record, wrapping at 8 a.m. two days later to the roar of the crowd outside the NBC studio, confetti and balloons galore. Roker defeated a Norwegian meteorologist who did an unofficial 33-hour broadcast two months earlier, in September 2014, per AOL. The event raised over $70,000 for charity and included a special congratulatory call from then-Vice President Joe Biden upon completion. Impressive indeed! No one's been able to beat Al Roker's Rokerthon since. As far as long weather forecasts go, he's the "raining" champion!