This Is What Inspired Chanel West Coast's Sharon Stoned Video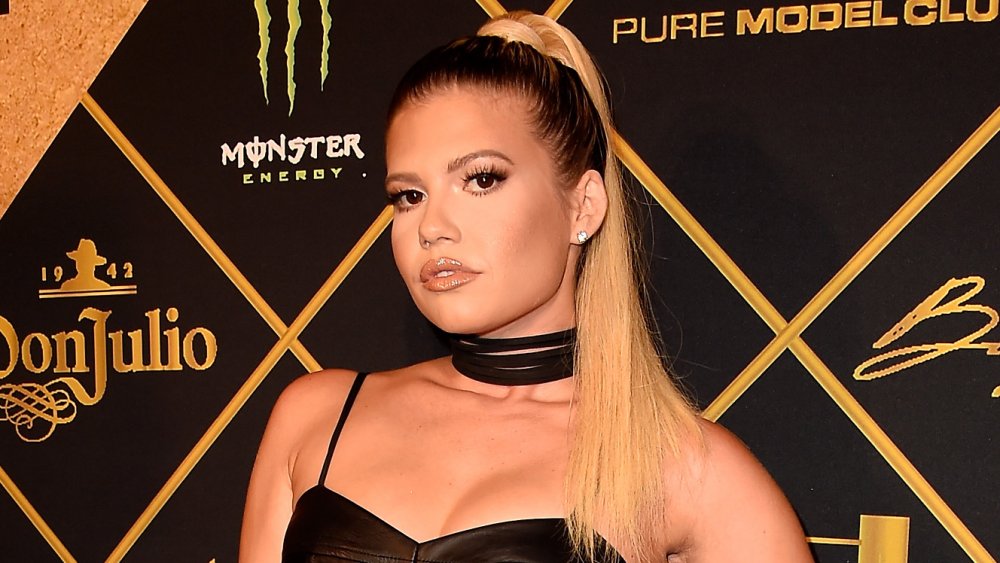 Frazer Harrison/Getty Images
Chanel West Coast released her debut album, America's Sweetheart, in October 2020, according to Complex. The 19-track album marks a highly-anticipated milestone in the rapper's career, who has also gained notoriety for serving as co-host on MTV's Ridiculousness.
The album promises a deeper understanding of Chanel and her background and upbringing, particularly through songs like "White Picket Fence." In a press release, Chanel discussed the complicated themes that come up in her music, especially this newest album. "I called this album America's Sweetheart because it's an oxymoron and contradicts the perception that many have of me," Chanel explained (via Complex). "I have flaws. I've made mistakes." 
While Chanel is churning out new, more political music, she has some classics that are worth revisiting. Probably the most exciting of these is her song "Sharon Stoned" and its subsequent music video. In fact, the tune raised some legal problems for Chanel, as actress Sharon Stone actually sued the rapper over the use of her name. However, the case has since been settled, according to NBC. The video is totally worth a watch and the inspiration behind the "Sharon Stoned" video is worth knowing. Here are the details.
How Chanel West Coast's music video inspired her clothing line
Chanel West Coast released the music video for "Sharon Stoned" on April 20, 2019. (Note the 4/20 reference in the date.) Chanel channeled actress Sharon Stone's vibes from her 1992 film Basic Instinct and other notable flicks Stone starred in over the years.
Chanel explained the thought process behind the song itself with Billboard. "The inspiration behind the song came from... I was at the studio one day, and the movie Casino was playing," she said. "I was talking to my producer about [the movie] and he made a little joke out of it and said, 'Oh you're Sharon Stoned.' You know because I do smoke weed. Then it kind of just hit me, that's a song right there."
Chanel admitted that she admires Stone. "If I'm going to make a song paying homage to anybody, it's gonna be her since she's one of my favorite actresses." Speaking about the music video, Chanel said: "It was kind of like a mix of weed culture and paying homage to her classic look in a modern version." 
Chanel included rapper Redman as well as actor Michael Rapaport to play detectives who interrogated her. In fact, the interrogation scene had a huge impact on a later enterprise for Chanel: her clothing line, LOL Cartel. In an interview with One Room Media from Oct. 24, 2019, Chanel explained how Rapaport said, "I'm trying to find out who she's with!" Redman responded to this: "I think she's with the LOL Cartel." It seems like her music video was the gift that kept on giving.