The Truth About Megyn Kelly And Chris Cuomo's Feud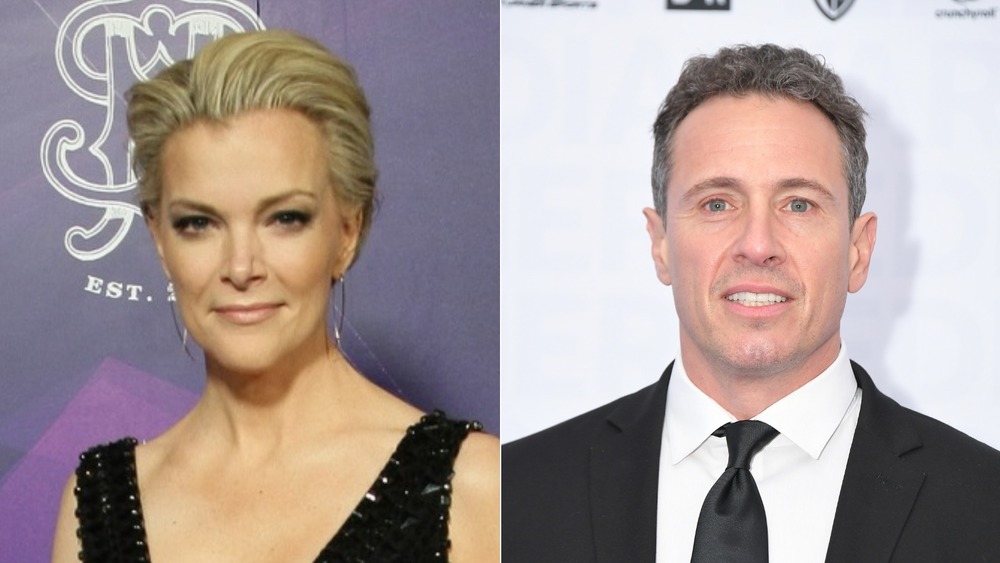 John Medina, Michael Loccisano/Getty Images
When it comes to feuds with Donald Trump, it seemed like there was none more time-tested and true than the one between the outgoing American president and former Fox News anchor Megyn Kelly. The conservative pundit famously stood her ground against Trump in August 2015 before he assumed office and was running as a Republican candidate after Kelly zeroed in on Trump's use of misogynist language during the first debate of the 2016 election cycle. But as The Daily Beast reported on November 9, 2020, Kelly has seemingly undergone a sea change in her feelings about Trump in the days following the Republican incumbent's loss — and is sparking a number of new rivalries along the way.
As the outlet noted, Kelly tweeted out an audio segment of her new podcast The Megyn Kelly Show two days following Biden's win in which she lambasted Biden, Democrats, and left-wing voters, directing most of her ire toward the president-elect's call for bipartisan unity. After claiming Trump supporters have been called "the dregs of society" and were "labeled a racist, xenophobic, transphobic [bigots]" for voting Republican — possibly based on policies made throughout the Trump administration that attempted to tamp down on rights for people of color, undocumented immigrants, and the LGBTQ community – Kelly then scorned the idea that "those 71 million Republican voters are supposed to simply choose 'healing.'" 
Since then, her remarks have incited a chain of events that have given her a new target to zero in on: journalist Chris Cuomo. 
Chris Cuomo's retweet made him a target for Megyn Kelly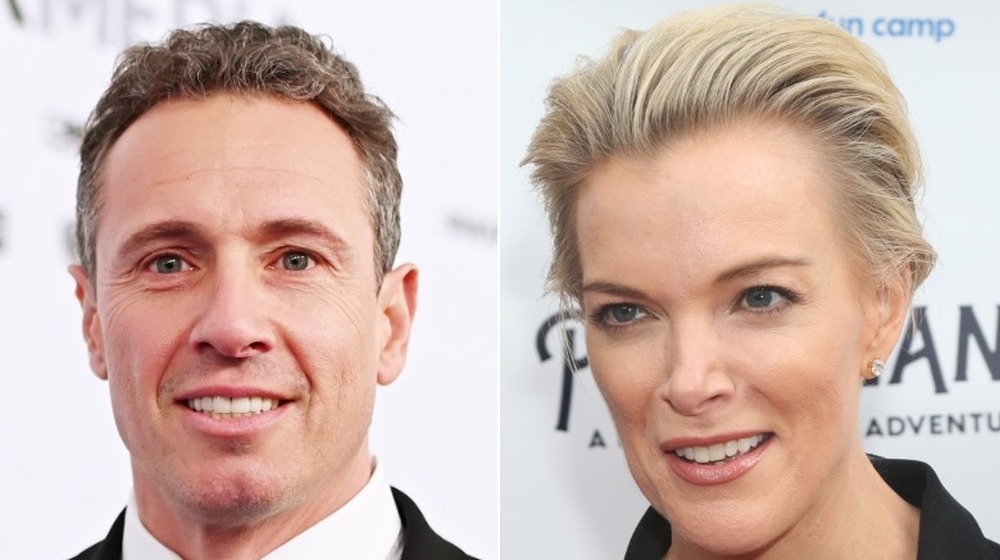 Mike Coppola, Bruce Glikas/Getty Images
After conservative commentariat doyen Megyn Kelly tweeted a clip of an upcoming episode of her podcast The Megyn Kelly Show in which she mocked President-elect Joe Biden, the pundit was met with a huge backlash, including from Jon Favreau, who served as the White House's director of speechwriting under the Obama administration (and no, he's not that Jon Favreau). 
In response to Kelly's initial post, which she followed with a series of tweets mocking Biden, Favreau, who currently hosts the popular Pod Save America podcast, called the former Fox News star "truly pathetic" and said that her remarks made her sound "like Donald Trump spreading conspiracies about a basement." 
Soon after, actor George Hahn joined in on the Twitterstorm, posting a video in which he reenacted one of Kelly's later tweets. The clip subsequently went viral, with Cuomo retweeting it on his own account — and Kelly didn't take kindly to it. 
Megyn Kelly accused Chris Cuomo of a 'fake COVID basement stunt'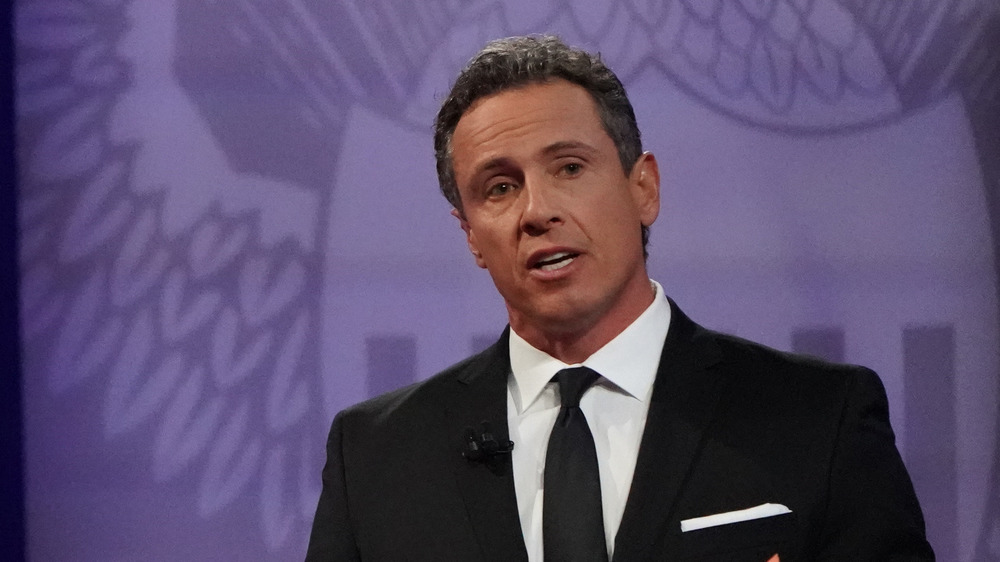 Mario Tama/Getty Images
After CNN host Chris Cuomo retweeted a video of actor George Hahn dramatically reenacting tweets sent by Megyn Kelly, she then directed her vitriol toward not only Cuomo but his brother, New York governor Andrew Cuomo. After pointing out a resemblance between the journalist and Hahn, she then launched into a series of barbs in which she accused Governor Cuomo of killing thousands of senior citizens in New York during the ongoing coronavirus pandemic and mocked an April 2020 video of Chris Cuomo in which he emerged from quarantine after his own COVID-19 diagnosis. (It was later proven that the video was somewhat staged — Cuomo had broken his quarantine over a week before the video was posted.)
"OMG [Chris] I totally thought this was you doing more terrible acting like when you had COVID (while your brother was killing off 6k seniors)," tweeted Kelly, "[and] after exposing half [your] neighborhood while not wearing your mask, did your fake emergence from the basement!" She also accused Cuomo of retweeting Hahn's video specifically so she would see it: "For those confused, Chris Cuomo retweeted that little acting tweet – wanted me to see it – and thankfully I did!"
As the Daily Mail noted, Cuomo didn't take the bait — and rather than respond to Kelly's accusations, he instead urged others responding to her Twitter thread to cease and desist.