The Two Most Iconic Chanel West Coast Clips That Everyone Remembers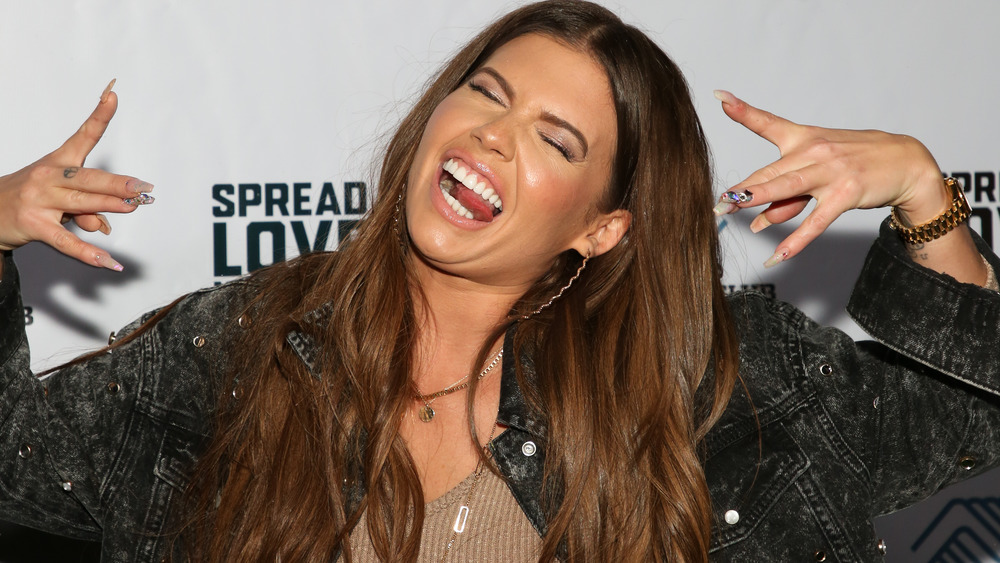 Paul Archuleta/Getty Images
Rapper Chanel West Coast might be known for her iconic laugh, but thanks to her longstanding career in reality television, the beauty is also known for a couple of funny and risqué moments. During an appearance on the All Things Covered podcast in November 2020, Chanel revealed which TV clips her fans reference the most, teasing that there are two instances that are "just equally brought up to [her] ..." Hint: One hurt at the time but she can laugh about it now, while the other showed critics what a bad*ss she really is.
Revealing the first memorable bit, she said people often remind her of "the time on Fantasy Factory when [she] got hit with a dodge ball," adding that she even chipped a tooth from the incident. While we can only imagine her frustration in the moment, she can joke about it now and said she's since gotten her smile enhanced, saying, "We got new teeth now so it's all good."
As for Chanel's other most mentioned moment, it's a little less playful and a lot more dramatic. Keep scrolling to find out the other clip Chanel's fans can't get enough of.
Fans will never forget Chanel West Coast's feud with Charlamagne tha God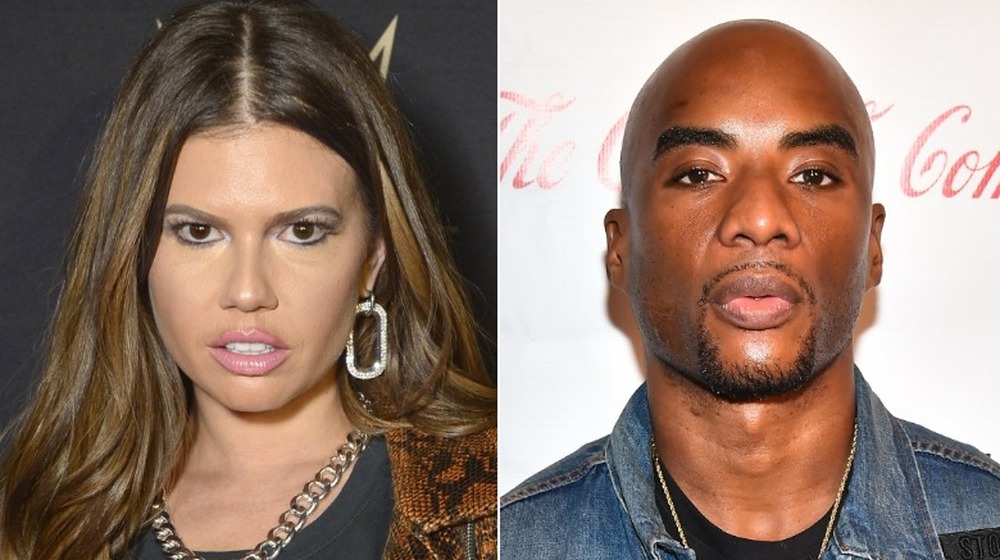 Jerod Harris, Paras Griffin/Getty Images
Aside from the unforgettable dodgeball game on Rob Dyrdek's Fantasy Factory, Chanel West Coast said that people often reference "the time when [she] got into an argument with Charlamagne." Explaining what happened on an episode of the All Things Covered podcast, she shared that Charlamagne tha God had caught her attention after he publicly called her "whack." 
Needless to say, she was frustrated by his remarks, so when Charlamagne was a guest on Ridiculousness, she was ready to go. As they began filming, they started discussing how Charlamagne is very opinionated when Chanel interjected, saying, "But just because you say something doesn't make it the truth," causing a viral stir that made viewers gasp, snap, and drop a mic.
Explaining why she thinks Charlamagne felt the way that he did, she said, "I think that because, you know — and it's not just Charlamagne — a lot of people pre-judge me. I am on shows where I'm always laughing, smiling, very sweet, [but] I am a tough girl though! I have been through a lot of s**t and I am not that b**ch." 
She continued to share what she was thinking in that moment, adding, "So I was like 'I'm not about to just let this guy, like, basically degrade me, and I'm the only woman on stage with three men being made fun of,' so that's when I felt I just had to stand up for myself and really hit him with some facts, so I did and then the moment kind of went viral."