How Biden Really Feels About Trump Attending His Inauguration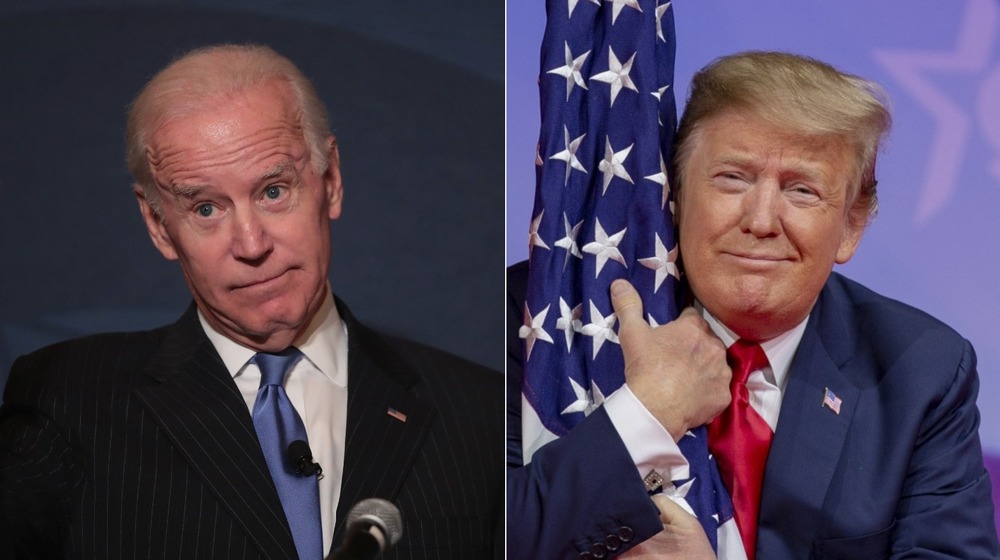 Scott Olson, Tasos Katopodis/Getty Images
As President-elect Joe Biden gears up for his inauguration in January 2021, people across the country are left wondering if one person in particular will be present at the event. Donald Trump still has yet to concede following his 2020 election loss, so it's no surprise that organizers have yet to receive his RSVP. The sitting president has continued to claim that the election was corrupted with widespread voter fraud, despite having no concrete evidence.
In an effort to convince the American people that the election was rigged, Trump's lawyers held a press conference on Nov. 19, but their lack to present concrete evidence only worked against them. Even Trump supporter Rush Limbaugh said, "They promised blockbuster stuff and then nothing happened, and that's just, it's not good," per National Review. While the window is closing for Trump to prove voter fraud, several insiders have alleged that the President is gearing up to present a slew of pardons to himself and his family members in fear that the incoming Biden administration will embark on a legal investigation into any criminal behavior Trump may have committed while in office.
Despite all that is against him, Trump doesn't have any plans to concede and has yet to announce whether he will attend Biden's inauguration or not. Keep scrolling to see what Biden thinks about Trump's potential presence at his induction into the presidency.
Joe Biden thinks Donald Trump's attendance at the inauguration could unite the country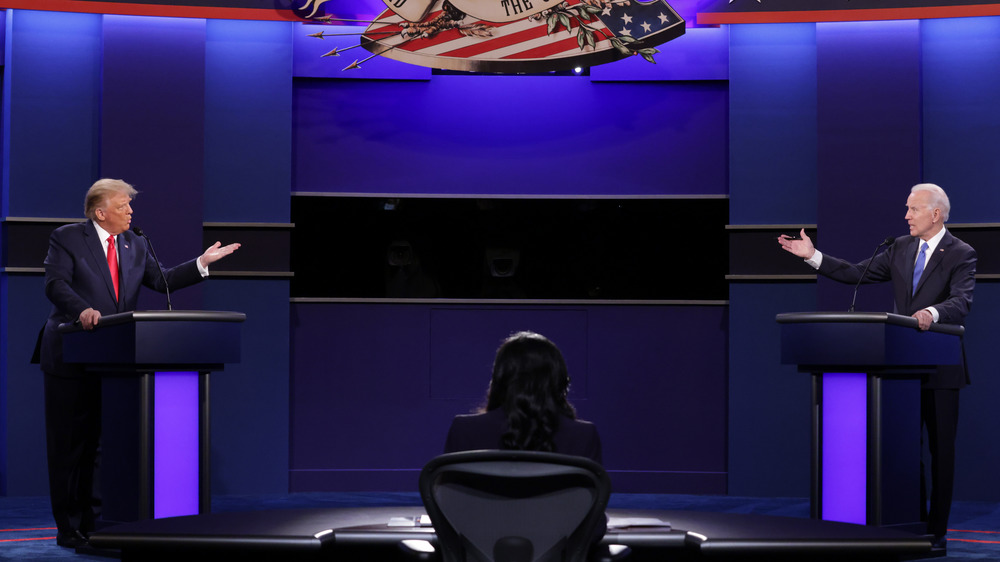 Chip Somodevilla/Getty Images
While Donald Trump's attendance is still in question, Joe Biden told CNN's Jake Tapper that Trump's presence is "important in only one sense," per The Hill. "Not in a personal sense, important in a sense that we are able to demonstrate at the end of this chaos that he's created that there is a peaceful transfer of power with the competing parties standing there, shaking hands and moving on." Biden noted that his personal feelings wouldn't be hurt by Trump's potential absence, but his empty seat could continue to divide the country. "It is totally his decision and it's of no personal consequence to me, but I do think it is for the country," the President-elect added.
Trump supporter Sen. Lindsey Graham echoed a similar sentiment about Trump attending the inauguration, "If Biden winds up winning," as he exited the Capitol on Nov. 30, 2020, per Newsweek. "I just think it's good for the country, it'd be good for [Trump]. I hope Biden will come to his," he added with a laugh.
Although we have yet to hear if Trump will swallow his pride and show his support for the President-elect, Trump is reportedly considering launching a 2024 presidential campaign during the week of Biden's inauguration, according to The Daily Beast. It sounds very possible that Trump's invitation may be returned to sender.