The Surprising Secret Ingredient Jennifer Lopez Uses In Her Skin Care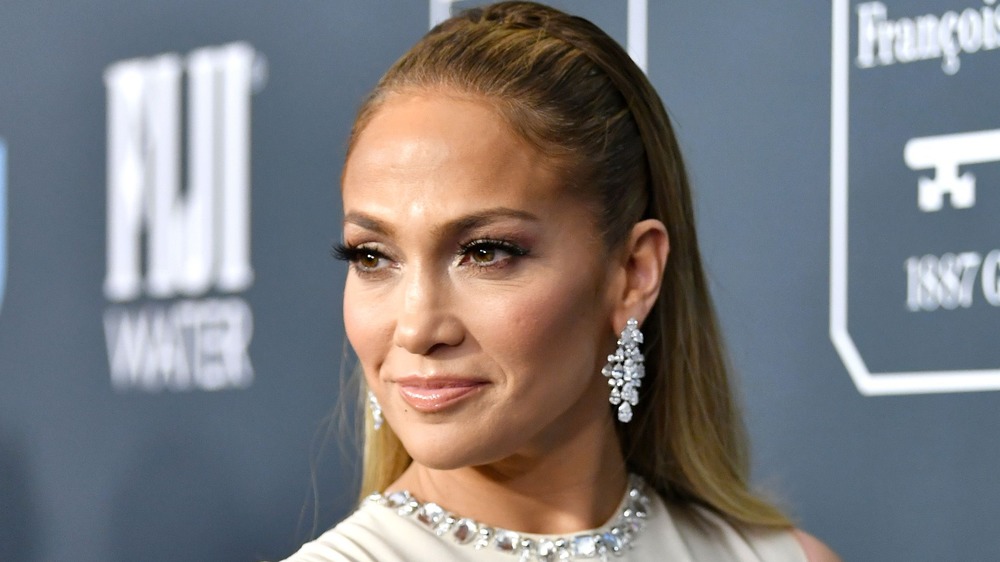 Emma Mcintyre/Getty Images
Whether she's nailing a steamy award show medley, serving up "body-ody-ody" at the Super Bowl halftime show or pole dancing to the stylings of Fiona Apple in Hustlers, Jennifer Lopez looks amazing. These days, JLo has arguably never looked better, and her career has never been bigger. The international megastar has ignited the screen in countless films, put out massive singles like "Jenny from the Block," and dominated the entertainment industry as a down-to-earth trailblazer – all while having flawless skin. Like, "what's your secret?" flawless. Now, JLo is sharing that secret, regardless of whether or not fans like the answers. 
In early December 2020, Lopez dropped an Instagram video announcing JLo Beauty (which was truly all but inevitable), showing off footage of her makeup-free gorgeousness throughout. JLo also shed light on what her line will include, and how she gets her glow. Apparently, it's natural ingredients, and one ingredient in particular. "So when I was growing up, my mom, my aunts, my grandmother, like olive oil was the secret beauty ingredient," she told E!'s Carissa Culiner. "You know for hydration, for your skin, for your body. ... It works amazingly well". She also told her beauty team: "Listen, I think we need to start with olive oil. That's the basis of everything. I want it to be something natural." 
Well, our grocery list just changed. Scroll down to find out how the internet is reacting to Jennifer Lopez's skin care reveal.
Jennifer Lopez denies using botox and swears by this product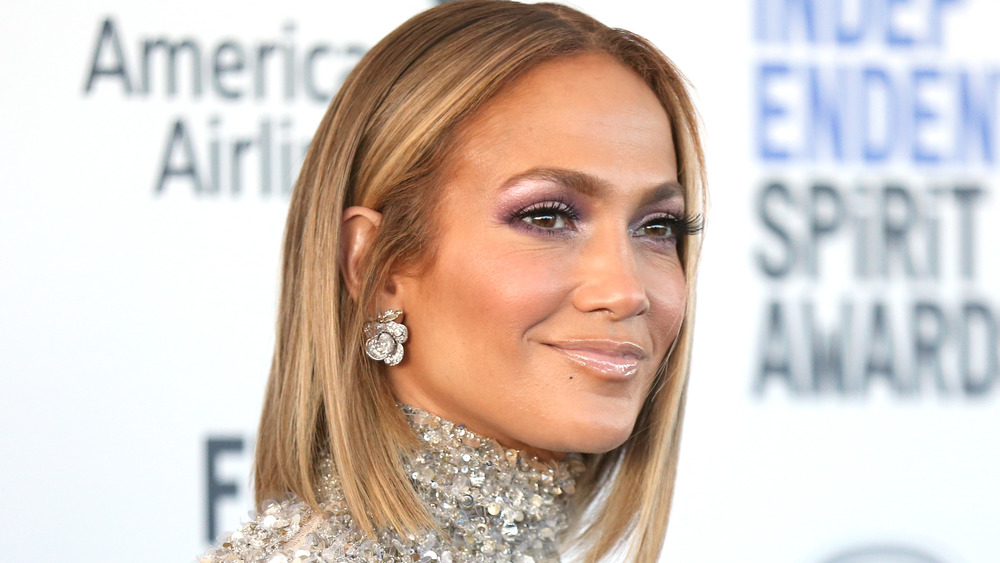 Phillip Faraone/Getty Images
How has the internet reacted to Jennifer Lopez's beauty line? Apparently, some fans just weren't buying JLo's extra-virgin skin care secret. "That's interesting, she gets all types of professional skin treatments and wants people to think simple topical products will make a difference. I hope so but it's a stretch," one commenter wrote. "+the Botox and the Dr facial," another bluntly added. But JLo was not having it. "I have never done Botox. These are my real skin care secrets..." she replied to one person. To another, she chimed in, "sorry baby no I haven't ever used [Botox and fillers]. This is what I use I hope you enjoy. Also a joyful heart helps" (via Insider). Touché! 
Apparently the singer's song "I'm Real" may prove true for JLo's look. "I haven't ever had Botox to this day," she said on a Zoom call in December 2020 (via the Daily Mail). "I'm not that person," she said, adding, "I'm more about a natural approach to skincare. JLo continued, "I want the things that are going to help, because I don't want to have to go to the needles at some point. I'm not saying one day I won't, but I haven't yet." 
Why can't fans just believe Jennifer Lopez looks great because ... she does? JLo Beauty launches on Jan. 1, 2021, per Vogue. Until then, you'll find us in the pasta aisle!