Over 42% Of People Agree That This Celebrity Couple Will Last The Longest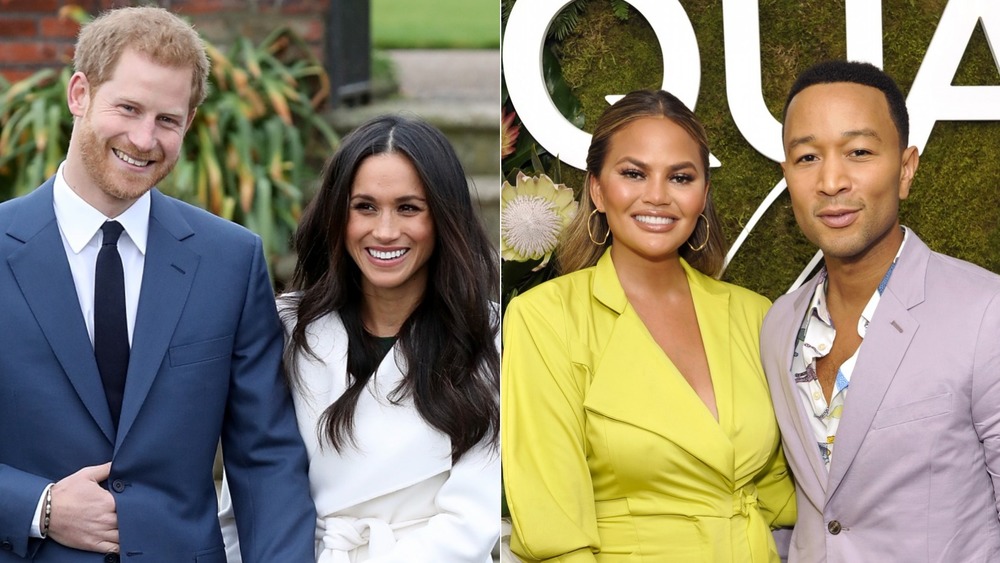 Chris Jackson, John Sciulli/Getty Images
Some celebrity couples seem to be addicted to each other, while others clearly need to put in more effort to make things work. At the same time, there are some famous duos you simply forget are still together, while other pairs seem like they will be together forever. When it comes to the latter group, which of these well-known couples do you think have what it takes to achieve a real-life happily ever after? Nicki Swift conducted a survey of 658 people in the U.S. and asked them which celebrity couple they think will last the longest.
Unfortunately for Beyoncé and Jay-Z, only 5.62% thought that they would be the twosome to stick together for the long run. Perhaps their past problems have fans doubting their future? Kim Kardashian and Kanye West — who have also had their good times and, er, not so good times — did not do that much better with 6.38%. It seems like the longevity of royal relationships is also questionable, which may be why Prince William and Kate Middleton received a mere 9.88% of the votes from our survey, while Prince Harry and Meghan Markle only earned 6.99%. Chrissy Teigen and John Legend did a bit better, with 11.55% of survey-takers thinking they have the best bet of lasting out of the bunch, while 14.59% feel like Ryan Reynolds and Blake Lively will stick it out longer than the others.
However, it turns out that there is another couple that fans think will be the longest-lasting celebrity couple by far.
Tom Hanks and Rita Wilson are couple goals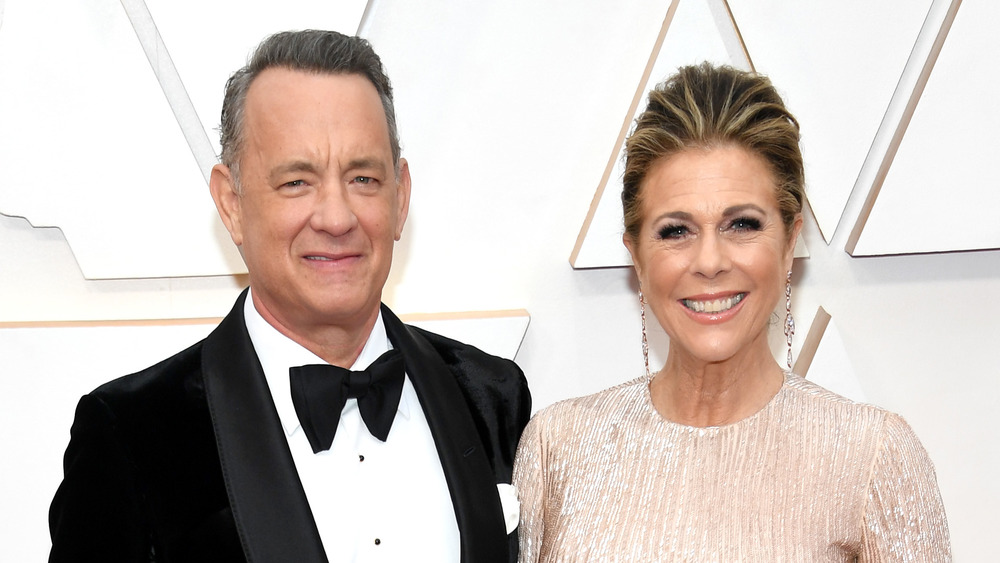 Kevin Mazur/Getty Images
According to fans who took our celebrity couple survey, Tom Hanks and Rita Wilson overwhelmingly have the best chance of being together the longest. In fact, they were nearing in on half the votes with a whopping 42.55%. Indeed, these stars "remain one of Hollywood's most enduring couples," Harper's Bazaar noted.
After first meeting on the set of Hanks' show, Bosom Buddies, in 1981, when he was still married to his first wife, Samantha Lewes, he and Wilson later worked together again on 1985's Volunteers. "Rita and I just looked at each other and — kaboing — that was that...," he told GQ (via People). "I asked Rita if it was the real thing for her, and it just couldn't be denied." Hanks and Wilson married in 1988 and have gone on to not only navigate the intricacies of fame while also "grow[ing] a family together," but they have also "support[ed] each other through thick and thin."
In 2019, Wilson opened up to Access about the secret to a successful marriage, saying that "you're going to have ups and downs, it's not going to be all fabulous every second of the day." That's why, she explained, "I think that any long-term relationship — if you are lucky enough to fall in love and have that spark ignite — that it's kind of a responsibility for both people in the relationship to keep that spark going and to keep that flame going." Clearly, their fans believe Hanks and Wilson have what it takes to fuel that fire for the long haul.