The Truth About Fantasia Barrino's Fertility Struggle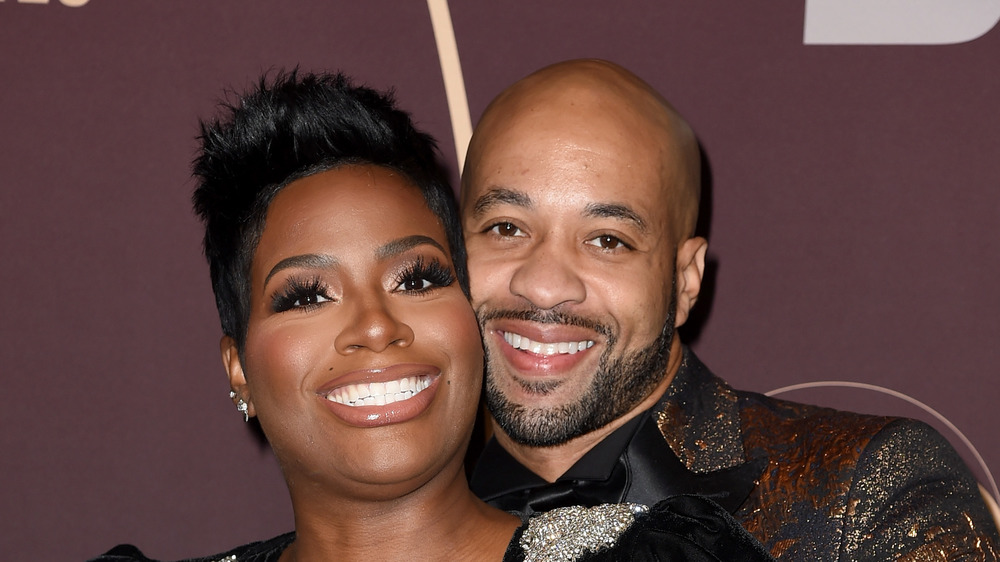 Kevin Winter/Getty Images
Fantasia Barrino and her husband Kendall Taylor are expecting their first child together, but the road to growing their family was not an easy one.
In an exclusive clip from the couple's appearance on Tamron Hall obtained by People, the former American Idol winner discussed their fertility struggle. "This is a three-year journey we've been on," Barrino said. She revealed that a doctor had informed her one of her fallopian tubes had closed and that many people had recommended the couple, who married after three weeks of knowing each other, try in vitro fertilization (via People).
The couple had elected to take a break when, according to the singer, "I woke up one night, and I was just like, 'Something's different.'" After six pregnancy tests of positive results, Taylor said his faith was renewed. He told the show he always had a feeling it was "gonna happen naturally" for them (via People). The couple announced their pregnancy in late November 2020 on Twitter.
While it is the first child for the couple, they have three children from previous relationships. Barrino is mom to Dallas Xavier and Zion Quari, while Taylor is dad to a son named Treyshaun (via People). 
Fantasia Barrino isn't the only celebrity to struggle with infertility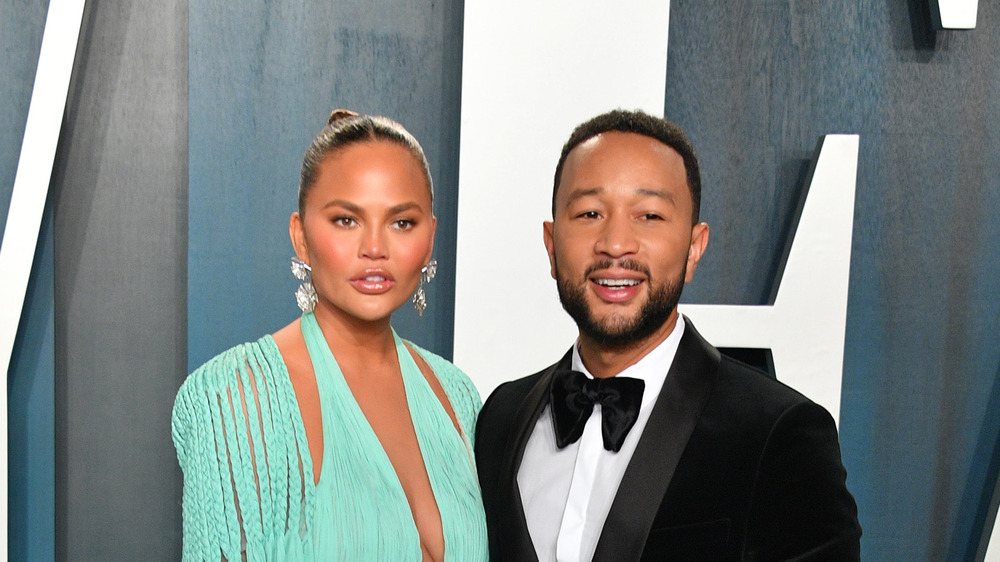 George Pimentel/Getty Images
Fantasia Barrino and Kendall Taylor's three-year struggle with fertility ended with a naturally conceived baby. But they're far from the only celebrity couple to share their difficult journey toward parenthood.
Gabrielle Union and Dwayne Wade, too, are no strangers to fertility struggles. Union admitted in an excerpt of her book, We're Going to Need More Wine, that she experienced nearly 10 miscarriages, writing: "For three years, my body has been a prisoner of trying to get pregnant — I've either been about to go into an IVF cycle, in the middle of an IVF cycle, or coming out of an IVF cycle" (via Glamour). The couple ended up using a surrogate to have their daughter Kaavia James, although Union admitted she had mixed feelings about it, telling Oprah Winfrey in a sit-down interview on OWN, "Did I miss — did I fail in some kind of way?"
Chrissy Teigen and John Legend are another famous pair that had trouble having a family naturally. Teigen told Tyra Banks in 2015, "John and I were having trouble. We would have had kids five, six years ago if it had happened. But my gosh, it's been a process" (via People). Teigen ended up freezing her eggs and became pregnant with daughter Luna and son Miles through IVF.
Many celebrities have been open in their struggle to have children in hopes that it will help those who are also facing roadblocks on their journey to parenthood.