RHOP: Jamal Bryant Reacts To Cheating Rumors Amid Reunion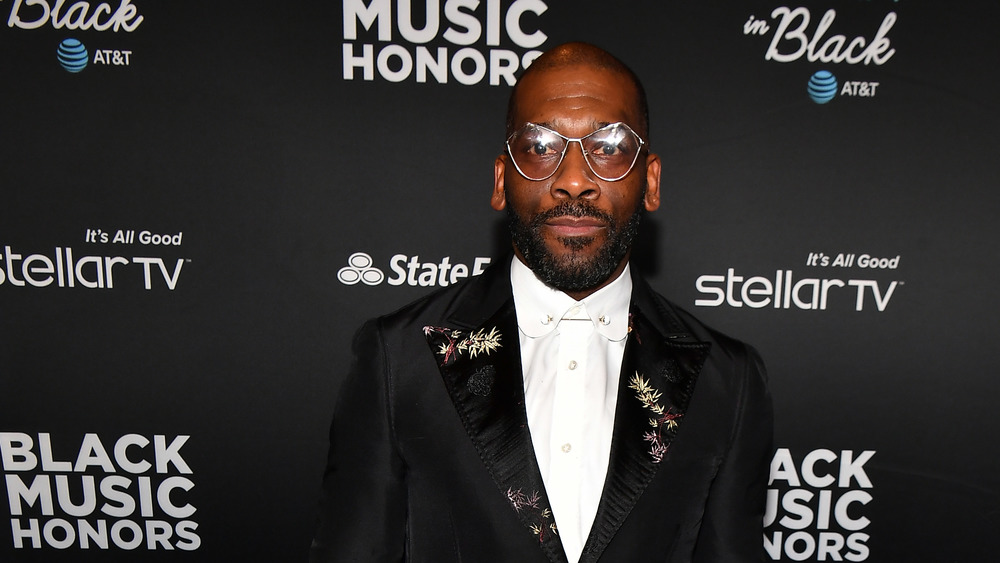 Paras Griffin/Getty Images
For those who tuned in for the first half of the two-part season 5 reunion of Real Housewives of Potomac, it's safe to say the tea could not stop spilling. Between nose injections, discussions on Vice President-elect Kamala Harris, and binders full of screenshots, the ladies of Potomac, Maryland had a lot of ground to cover following the season. While it's in true Real Housewife fashion to throw shade at one another, the drama-packed read session between Monique Samuels and Gizelle Bryant has everybody talking. 
According to Monique, Gizelle is being cheated on by ex-husband Pastor Jamal Bryant during their reconciliation. With a binder full of evidence — referred to as a "receipt book" — in her hand, Monique read aloud text messages she was allegedly sent from a member of Pastor Bryant's congregation (via Bravo). Crowned by fans as one of the "thee best read[s] in real housewives history," Monique also read the phone number attached to the text messages, which Gizelle confirmed to be Jamal's. To add insult to injury, Monique dubbed the man of ministry, "Pastor Holy Wh**e."
While Gizelle seemingly deflected from the head-on confrontation, her ex-husband is breaking his silence to address the cheating allegations amid the RHOP reunion. Read on to hear what he had to say.
Jamal Bryant's got his own book of receipts for Monique Samuels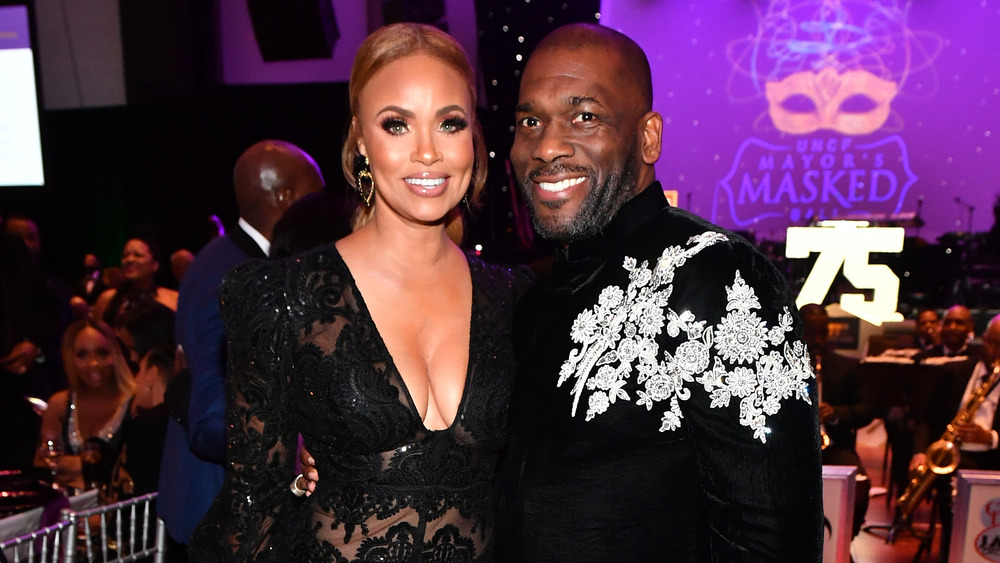 Paras Griffin/Getty Images
Although Jamal Bryant got a stray hit with Monique Samuels' holy grail of "receipts," he's shrugging off the rumors. The megachurch pastor shared a cryptic post on Instagram. "Give no energy to anything that doesn't add to your joy, align with your purpose or pay any of your bills!" he captioned the post. "Be at peace!"
Pastor Bryant later made a 20-minute livestream on Dec. 16, 2020 addressing rumors, ranging from his relationship with his three daughters to Monique Samuels. Mocking Monique's binder of receipts, Jamal pulled out his own binder (though he continued to read from his laptop). On the topic of his cheating allegations, he began his explanation with the fan-favorite line, "I want to make sure I'm on the right page of my binder because you can't bring me receipts if I got the cash register." He confirmed that he dated a woman following his divorce from Gizelle. "Yes, I dated a young lady in New York. In case you all missed it, I been divorced for 11 years and single people date... sometimes it works and sometimes it didn't. And this instance, it didn't," He said. "So if we're going to show text messages, let's show all the text messages ... The only person who bought into it was Monique." 
While he never truly put all of the allegations to rest during the livestream, we can still agree that Monique's read was one that NeNe Leakes and Phaedra Parks would approve of.