The Secret Service Just Shook Up Donald Trump's Security Detail. Here's Why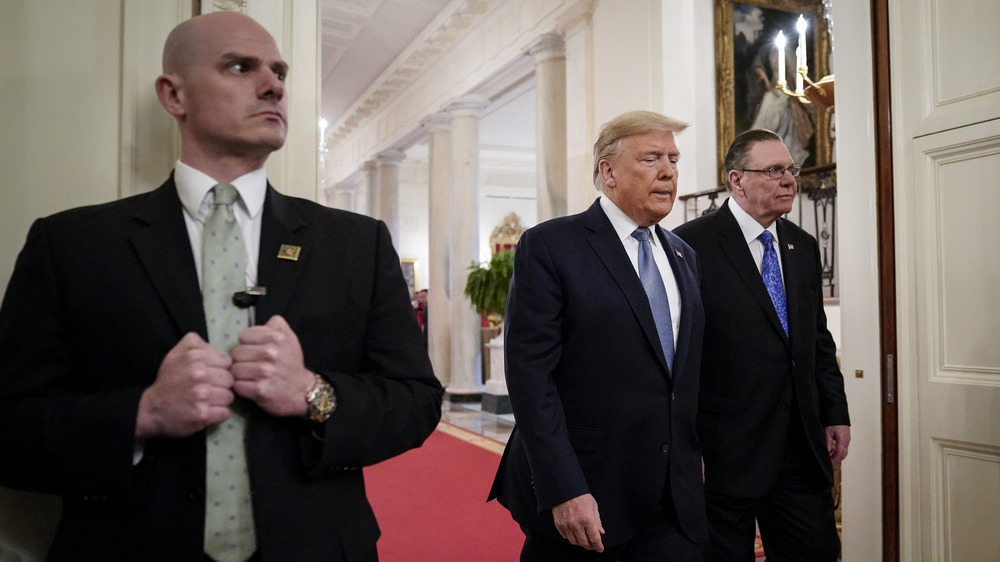 Drew Angerer/Getty Images
In the days following the November 2020 election, in which President Donald Trump lost his bid for a second White House term to President-elect Joe Biden, many speculated whether or not the exiting commander-in-chief would simply refuse to physically leave the White House — an action that could feasibly have dire consequences. One of the worst case scenarios, which Forbes writer Jack Kelly outlined in a November 2020 article, is that Trump, who has still yet to concede the election despite verification from the Electoral College, would essentially engender government agents to aid him in barring himself in the Oval Office, a recipe for a disastrous, democracy-threatening coup. Unfortunately, a recent report by The Washington Post on Dec. 31, 2020, makes it seem like this hypothetical situation is a lot more feasible than we could have realized. 
According to The Washington Post, the government agency has made staff changes to the security detail that will protect Biden "amid concerns" that "some current members were politically aligned with [Trump]." As The Washington Post also noted, the idea that agents loyal to Trump might prevent a peaceful transition isn't entirely far-fetched, especially with regard to directives they have purportedly been given before. In a November 2020 Washington Post piece, the newspaper reported at least 130 agents had been diagnosed with COVID-19, which possibly was caused by discouragement from Trump himself to follow prophylactic measures like wearing face masks. The reason? Per the Post, it is because the lame-duck president views it as a sign of "weakness."
Donald Trump's Secret Service detail change-up is also practical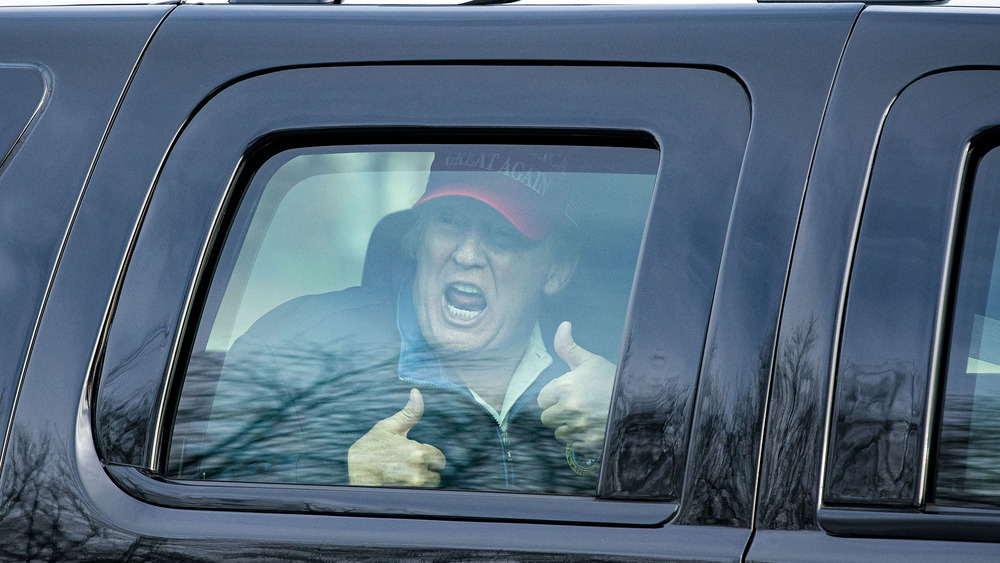 Al Drago/Getty Images
Though fears of a possible coup seem to be a major impetus for the shake-up in soon-to-be-former-President Donald Trump's Secret Service security detail, at least one agent, who spoke with The Washington Post under the agreement of anonymity, pointed out that it also serves a more practical purpose: to also grant President-elect Joe Biden a feeling of comfort and safety.
"That is smart to give the incoming president the comfort of the familiar," said the Secret Service insider. "You want him to be with people he knows and trusts, and who also know how he operates."
While the news of the change-up in Trump's security detail — and, more so, the idea that any member of the Secret Service might utilize their status and authority as an agent to prevent President-elect Biden from assuming office on Jan. 20, 2021, after being sworn in — might alarm many, a statement made by agency spokesperson Catherine Milhoan side-stepped these concerns but outlined the function of agents as a whole. 
"The U.S. Secret Service is uniquely authorized to provide protection to designated U.S. and other world leaders and remains steadfastly dedicated to a standard of excellence in those operations, wholly apolitically and unaffiliated with the political parties of protectees," Milhoan stated to The Washington Post. "As a matter of practice and due to operational security, the agency does not comment on protective operations inclusive of internal decisions on agency assignments."
Secret Service agent says there is no playbook for getting Donald Trump to leave the White House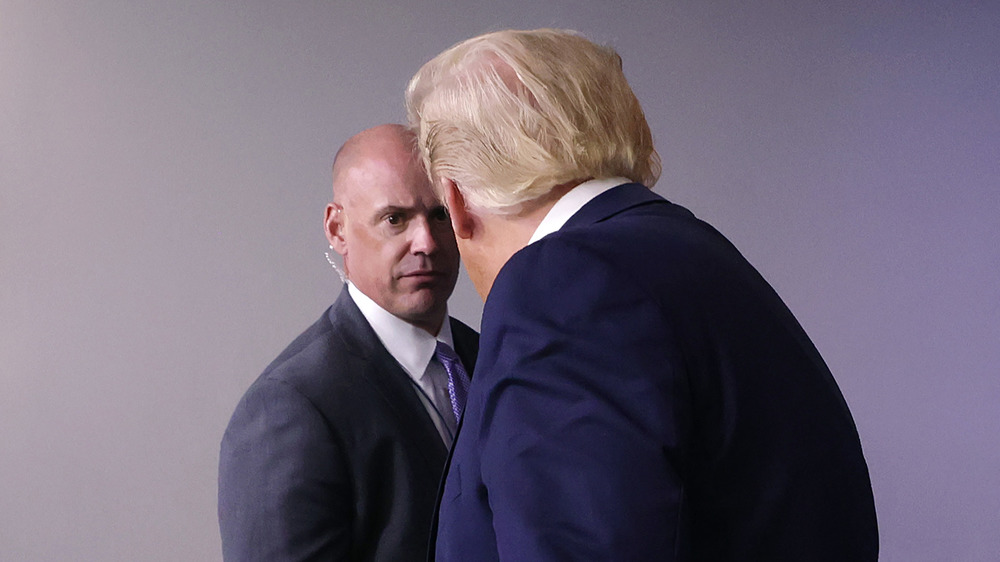 Alex Wong/Getty Images
While the recent staff restructure of Donald Trump's Secret Service security detail (and, invariably, President-elect Joe Biden's security detail) might assuage the fears of a possible coup for some, there's still a looming, nebulous factor in play. The gist? That Trump's unwillingness to concede the election — and his refusal might translate into a counter-takeover on Trump's part — is wholly unprecedented. For Secret Service agents, the lack of a playbook for a scenario of its ilk could leave them flapping in the wind in the moment of an administrative transition.
Speaking with a former Secret Service agent who spoke under the condition of anonymity, Business Insider reported on Jan. 1, 2021 that, per their source, the idea of forcefully removing a former president from the White House goes against what agents are trained to do. "We're not there to evict people; we're there to protect people," the former agent told the news outlet. "I don't see the Secret Service going in there and knocking on the door and saying, 'Time to leave, sir. Checkout is at 11 o'clock.' Are they going to physically pick him up and do it?"
Douglas Smith, a former assistant secretary for the Department of Homeland Security, expressed a different opinion, per Business Insider. "It won't be the Secret Service's responsibility to prevent him from being evicted," Smith said. "That's not their job."