Ken Jennings Shares Late Jeopardy! Host Alex Trebek's Last Piece Of Advice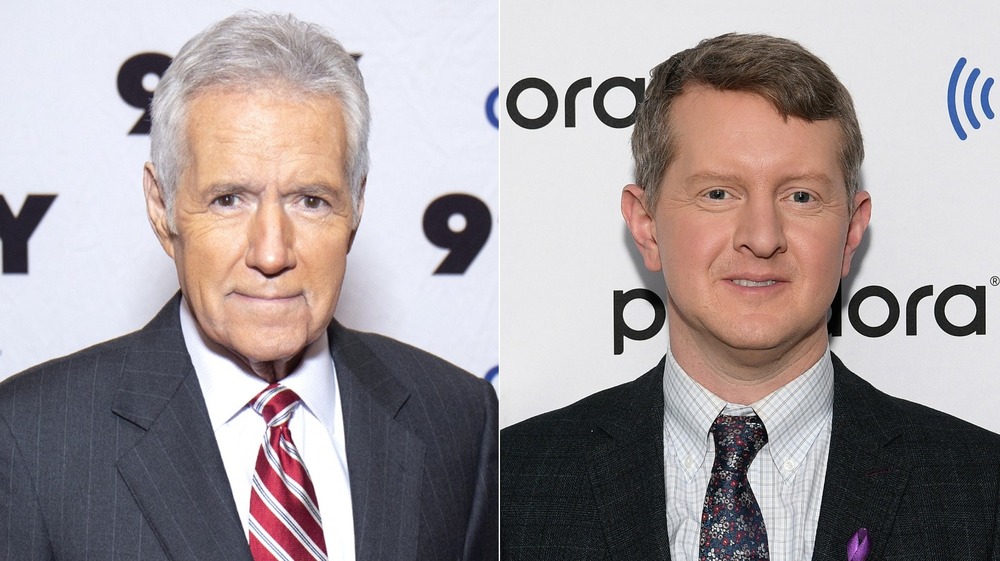 Santiago Felipe, Dia Dipasupil/Getty Images
If you're a fan of Jeopardy!, then there's no doubt that you know who Ken Jennings is. However, if you haven't regularly tuned in to play along with the long-running trivia game show, then you might have missed Jennings become a superstar when he became one of the most successful Jeopardy! champions of all time. That's why he was chosen to fill in when the show's beloved host Alex Trebek sadly died on Nov. 8, 2020, following a lengthy battle with stage 4 pancreatic cancer.
While it should be pretty darn obvious that Jennings is an incredibly smart man when it comes to tidbits of interesting information, he's also someone who has found himself in unpleasant situations more than once. Along with the former contestant being under the impression that Trebek didn't like him at one time, the public wasn't all that impressed with Jennings when his offensive tweets resurfaced, which prompted him to apologize for his regretful messages.
Although Jennings' reputation certainly took a hit due to his social media posts — not to mention, his future with the game show was put into question due to his actions — he may instead have been focusing on something else entirely. That would be a piece of advice that Trebek gave him before the icon passed away.
Alex Trebek's advice to Ken Jennings reveals why the legend was such a success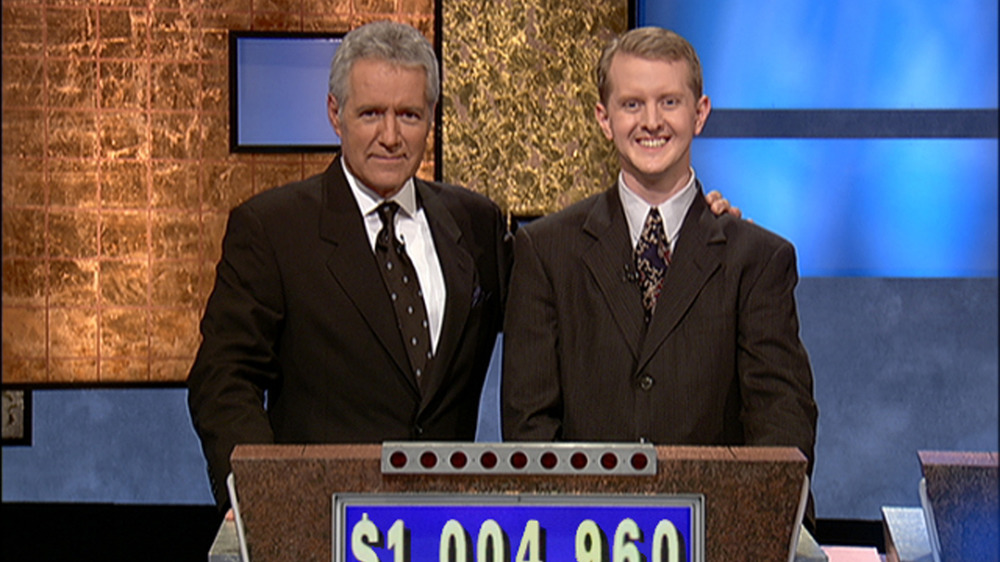 Getty Images/Getty Images
Following Alex Trebek's passing in November 2020, fans undoubtedly spent a fair share of time reminiscing about what they loved, admired, and will always remember about the longtime game show host. That's just what Jeopardy! champion Ken Jennings did when he sat down for an interview with Good Morning America in January 2021. "He was frail, but he was still very much Alex," Jennings said while opening up about his final phone conversation with Trebek, which occurred the weekend the TV legend passed away. "I remember him just being very confident in me to be a guest host, if he ever needed that — we were hoping we'd have him with us for longer."
On top of that, Jennings — whose guest-hosting episodes will begin airing on Jan. 11, 2021 — revealed what Trebek had told him regarding how he chose to lead the show that he was famous for. "I was reminded of the thing he always emphasized about the show, which was: He's not the star of the show. The host is not the star of Jeopardy!" Jennings said. "He always made it about the players and about the competition. It's just hard to imagine that in the TV landscape today, a star of his size saying, 'Hey, the game is not about you,' but that was great advice."
Realizing that things aren't always "about you" seems to be great advice that we all should surely remember.