Why Kim Kardashian's Friends Are Surprised She Hasn't Filed For Divorce Yet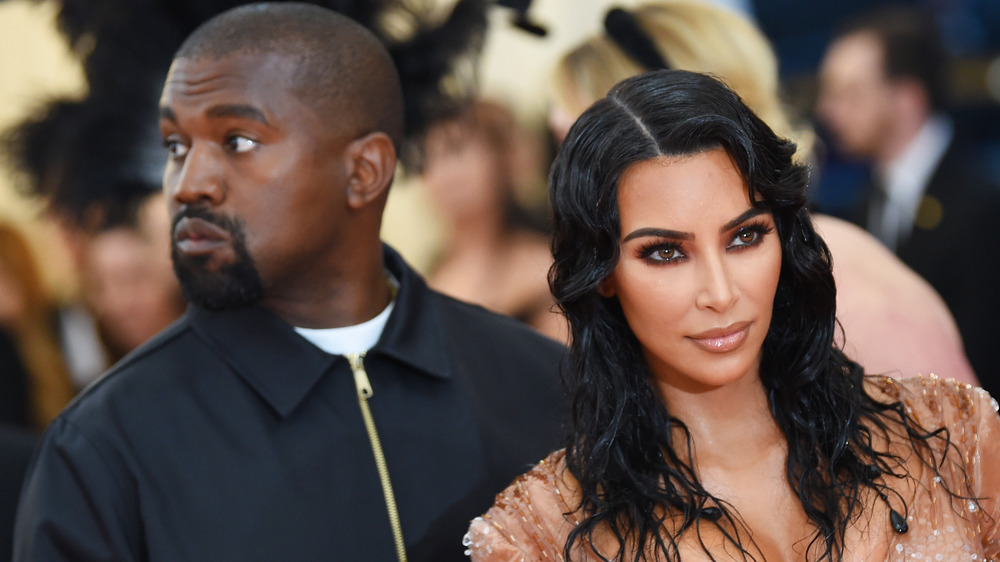 Dimitrios Kambouris/Getty Images
It seems that 2021 is starting off on a sad note. In early January 2021, rumors started swirling that Kim Kardashian and Kanye West were splitting up. The pair, who tied the knot in 2014, share four children: North, Saint, Chicago, and Psalm. After reportedly living apart for quite some time now, Kim might be ready to call it quits. While the news may be sad, it's not entirely surprising. 
While the rumors that the couple is planning to divorce only surfaced in early 2021, rumors of trouble in paradise have made headline for years. 2020, in particular, seemed to be a challenging year for the couple, with West launching an unsuccessful and seemingly unsupported (by his wife, that is) presidential run, and Kim embroiled in her own drama related to her Skims loungewear line. Still, the couple seemed pretty happy the few times they appeared together on Keeping Up with the Kardashians.
The public may be surprised by the news, but those closest to West and Kim are not. Read on to find out why Kim's nearest and dearest aren't surprised about the alleged end of her marriage.
Kim Kardashian's friends say the split isn't a surprise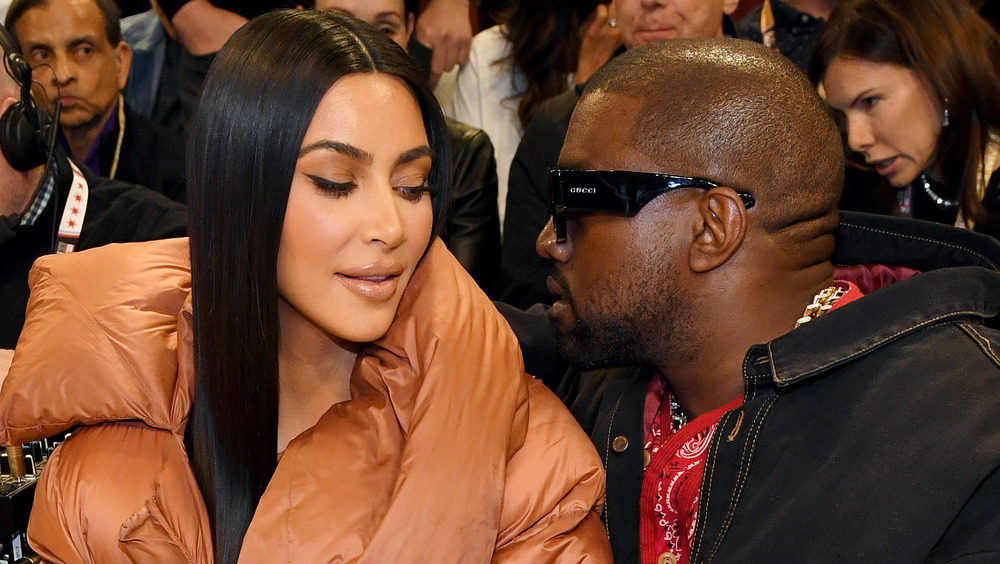 Kevin Mazur/Getty Images
The end of Kim Kardashian and Kanye West's marriage apparently seemed all but inevitable to those closest to them. "Kim and Kanye haven't been on the same page for a while now," an anonymous source told Us Weekly in January 2021. The source added that many of Kim's friends were shocked it had taken her this long to pull the trigger, suggesting the writing has been on the wall for a while.
Case in point? Despite gifting his wife a thoughtful — if not kind of creepy – life-sized talking hologram of her late father, fans and followers couldn't help but notice that West was absent from most Kim's blow out 40th birthday party in October 2020. According to friends, things were already looking dire months before that. Things took a sharp left when West hosted a rally for his presidential campaign in July 2020. At the rally, he claimed Kim had considered having an abortion when she learned she was pregnant with their first child (not that it's anyone's business), per Us Weekly. West then spiraled on Twitter and compared his life to the plot of Get Out.
Though it might seem like a split is all but inevitable, it's worth noting that Kim and West have yet to address the rumors publicly, let alone file for divorce. So, here's hoping the rumors are just that — rumors.