The Real Reason Why Jamal Bryant Was Spotted At A Strip Club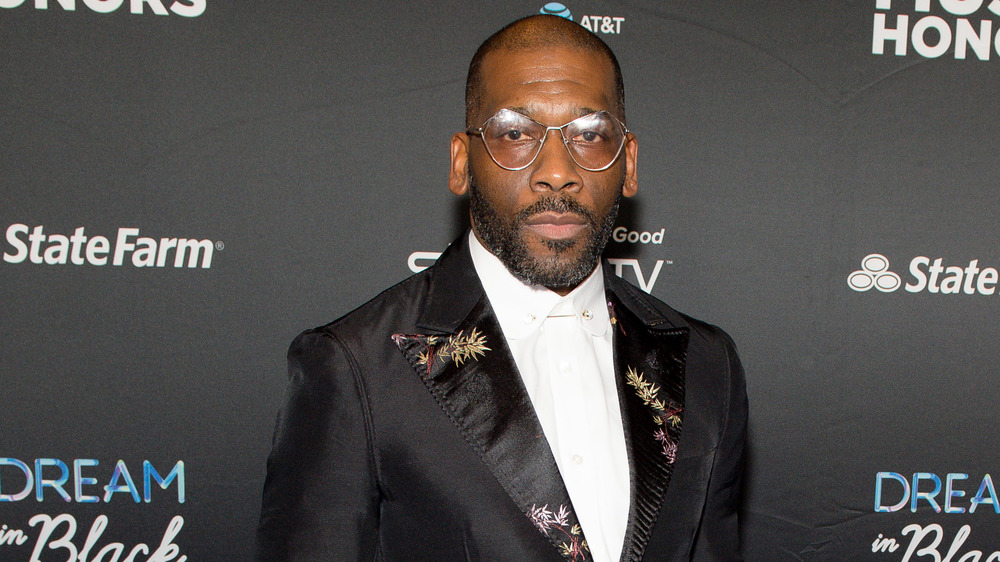 Marcus Ingram/Getty Images
Rev. Jamal Bryant is no stranger to gossip, even when he's serving the greater good. Jamal is the founder and former pastor at the Empowerment Temple AME Church in Baltimore, Maryland. In November 2018, the third-generation pastor transitioned into his role as the senior pastor of New Birth Missionary Church in Lithonia, Georgia, per Baltimore Sun. In addition, Jamal is deeply involved with social justice issues in the Black community; in 2014, the former Baltimore pastor was arrested at the Ferguson, Missouri protests for Michael Brown. Aside from his accomplishments throughout his career, Jamal's love life is also the word on the street.
As we've seen on Bravo's Real Housewives of Potomac, Gizelle Bryant has a rather interesting relationship with her ex-husband, megachurch pastor Jamal Bryant. The two married in 2002 after Jamal climbed up the social ladder in the community in divinity. In 2009, Gizelle and Jamal divorced amid Gizelle's discovery of the latter's infidelity, per Bravo. Over a decade later, Jamal and Gizelle are working on rekindling the old flame. In addition to the messy cheating allegations made against him by RHOP star Monique Samuels and alleged ex-girlfriend Tunya Griffin, Jamal is back making headlines...again.
Jamal Bryant encouraged people to vote in Georgia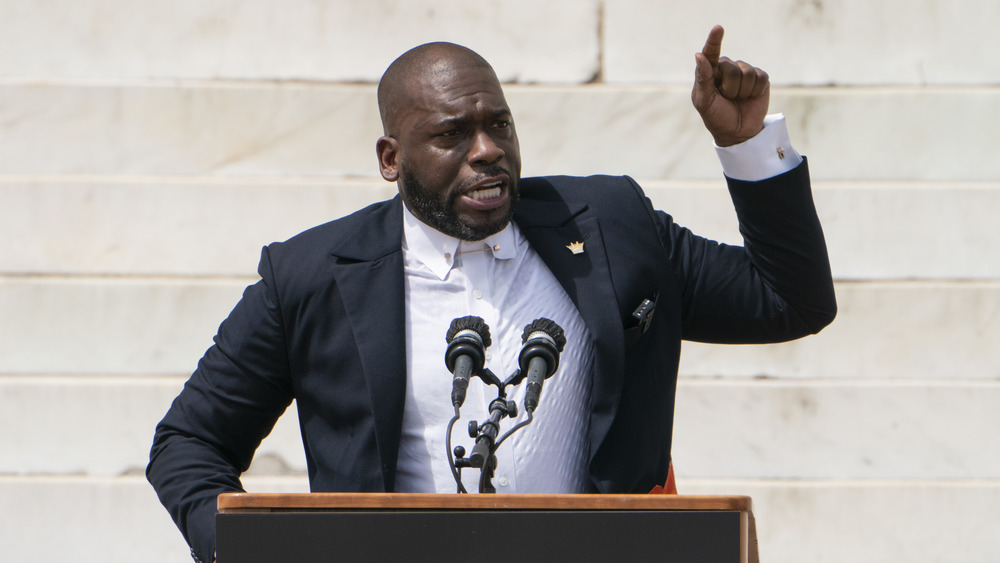 Pool/Getty Images
Jamal Bryant's name has been attached to several questionable rumors in the past. However, the megachurch pastor is causing a buzz again after being spotted outside of Magic City strip club in Atlanta. Rest assured that Jamal's intentions are good — Jamal, a member of Kappa Alpha Psi Fraternity, Incorporated, celebrated his Founders Day by attempting to increase voter turnout in Atlanta. According to Jamal, he was at the strip club to "galvanize the vote." The pastor shared a video on Instagram, writing, "So honored @mzbrittbmw invited me to go with her group #survivingthesystem a group of returning systems, exoffenders and over-comers of human trafficking to go through the hood to get last minute voters to the polls. Our people are the strongest on the planet! Change is in the air!"
In the video, Jamal visits different neighborhoods throughout Atlanta to encourage residents to vote in the Georgia Senate runoff elections. "I'm outside of the largest strip club, most known strip club in Atlanta. We're leaving here to go through the hood to go galvanize the vote," Jamal said in the clip. "I didn't go inside, I'm outside, but I need everybody who's outside the polls to go inside, the revolution will not be televised." Previously, Jamal had publicly endorsed Georgia Senate-elects Rev. Raphael Warnock and Jon Ossoff. While it's no telling whether the strippers played a role in Warnock and Ossoff's wins, we sure hope Jamal was able to dodge temptation.