The Real Reason Trump May Be Turning On Rudy Giuliani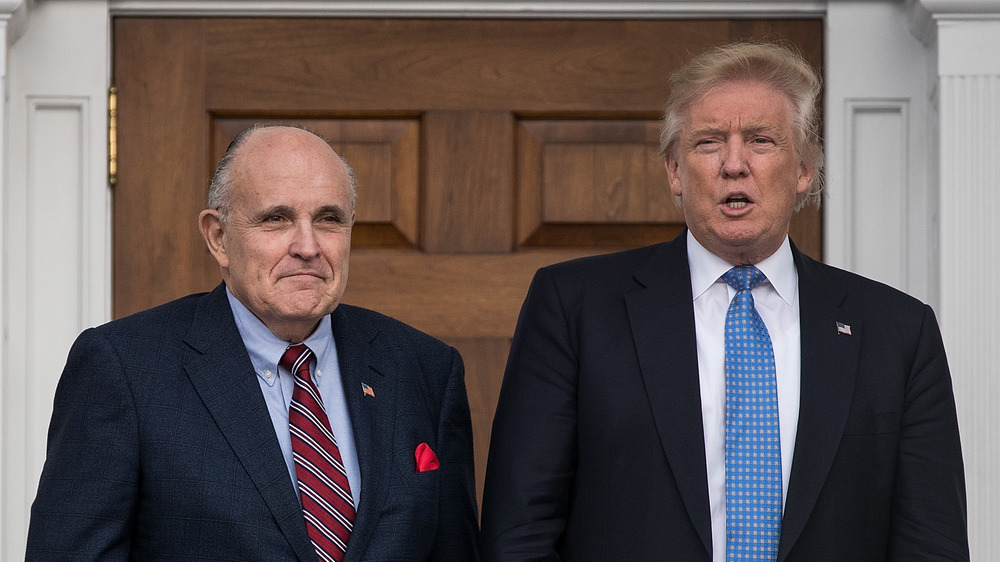 Drew Angerer/Getty Images
In the dwindling days of the Donald Trump administration, the president has lost the network he relied upon for the four years of his first (and possibly final) term in the White House. After the events of Jan. 6, 2021, in which right-wing insurrectionists violently stormed the Capitol Building after a Trump rally on the Hill with the hopes of halting the final ratification of President-elect Joe Biden's 2020 win, some of Trump's closest allies both have since called for his impeachment. On top of that, his tried-and-true virtual soapbox, social media, has become entirely inaccessible.
Despite it all, one loyalist has seemingly remained: former New York City mayor and Trump's personal lawyer, Rudy Giuliani. But unfortunately for Giuliani, who also spoke at the Jan. 6 rally that many have pinpointed as the inciting force behind the rioting at the Capitol, it seems that Trump is the one severing ties with the conservative talking head.
According to a Jan. 13, 2021 report published by The Washington Post, sources close to Trump's inner circle told the paper that a recent action of Trump's is a major indicator that like many a White House aide or supporter before him, Giuliani might finally be getting the boot. So, what's the story behind a possible Trump/Giuliani break? Read on after the jump to find out. 
Donald Trump apparently told his aides not to pay Rudy Giuliani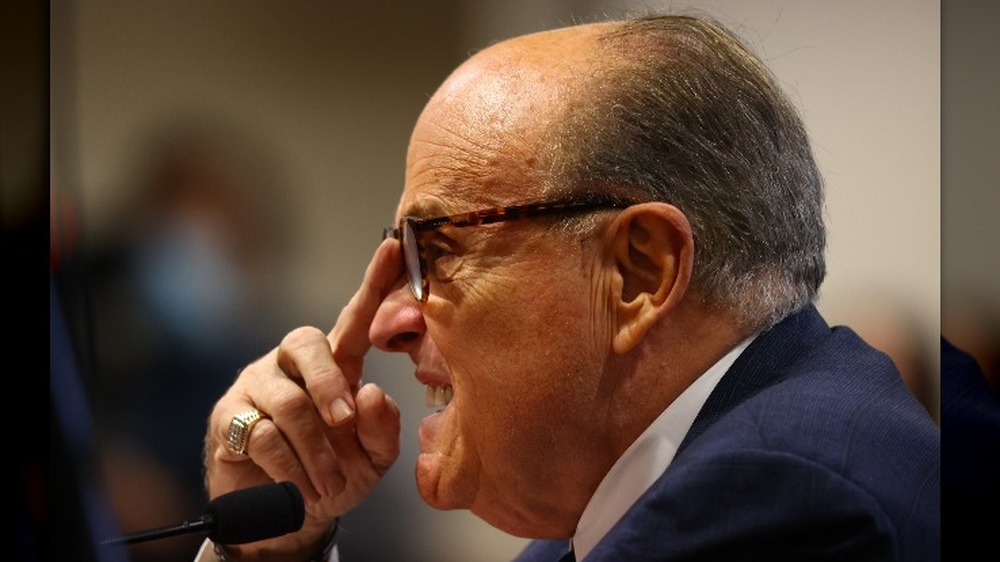 Rey Del Rio/Getty Images
According to a Jan. 13, 2021 piece by The Washington Post, the cause of the widening rift between outgoing President Donald Trump and his personal lawyer Rudy Giuliani comes down to money. As The New York Times later corroborated and reported themselves, a recent request made by Giuliani to up his per diem to $20,000 — all in order to represent Trump in a bid to contest the results of the 2020 election on the (now proven baseless) basis of voter fraud — allegedly infuriated the commander-in-chief. 
As of the time of this writing, the fallout between Trump and his once-trusted lawyer is seemingly swift. Despite claims made by Giuliani to the president that he had never the request to begin with — a notion which the Times reported was contrary to a formal request in writing authored by Giuliani himself — Trump nonetheless ordered his aides to cease any and all payments to his lawyer going forward. Both WaPo and NYT also noted, per anonymous White House sources, that the same staffers were told to block any and all calls made by Giuliani to the president. 
While the broken alliance between Giuliani and Trump is seemingly drifting toward permanence, is it possible that Trump has other motives for severing ties with his attorney? 
Donald Trump might have other reasons for severing ties with Rudy Giuliani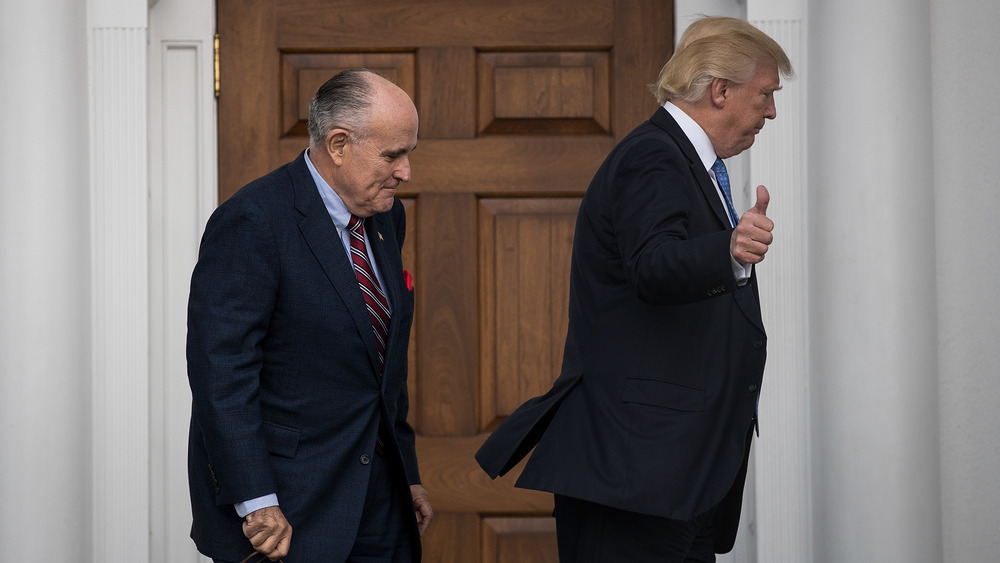 Drew Angerer/Getty Images
While the cause of Donald Trump's decision to put all communications with Rudy Giuliani on a permanent hiatus might boil down to money, media outlets like CNN have also pointed to another, larger cause: Giuliani's participation as a Trump advisor, to whatever degree, in the events preceding, during, and following the riots at the Capitol Building on Jan. 6, 2021.
As CNN noted in a Jan. 14 2020 broadcast, a number of anonymous White House insiders told the network, "Trump has been blaming his longtime personal attorney and many others for the predicament he now finds himself in," referring to the wave of criticism over his inaction following the events at Capitol Hill, which subsequently led to his second impeachment by the House on Jan. 13, 2021. 
Per CNN's sources, Trump's refusal to accept "any responsibility in public or in private" for the Jan. 6 riots have seemingly spurred him to instead feasibly use Giuliani as a scapegoat in any or all proceedings both in the legal courts and in the court of public opinion. So while Trump's split from Giuliani might look like it's over his paycheck, in reality, as CNN pointed out, it could be a defense tactic for Trump and his legacy in the final days of his presidency.