Expert Makes Bold Claims About Clare Crawley And Dale Moss' Break Up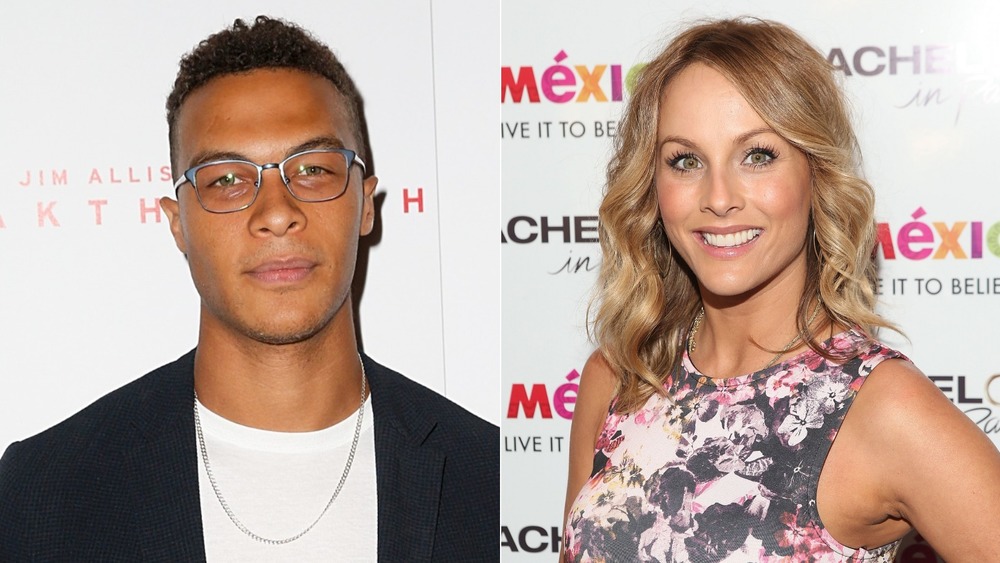 Dominik Bindl, Jesse Grant/Getty Images
Bad news for fans of the Bachelor franchise: Dale Moss and Clare Crawley broke up almost as quickly as they got together. ABC's most controversial couple split in January 2021, having started their whirlwind romance after Clare took the reins as the newest Bachelorette in Season 16, which proved to be quite different from the prior seasons.
First, the ongoing COVID-19 pandemic made it impossible to film in the iconic Bachelor mansion and take the dozens of exotic trips for which the franchise has become known. The producers made the tough call to film the entire season in a hotel in La Quinta. It wasn't until Clare showed up that it was evident just how different Season 16 would be, though. The instant that she and Dale laid eyes on each other, it was apparent that they were destined to be together. Breaking with Bachelor tradition, Clare didn't wait until her season was ending to choose Dale as her one and only. She marched up to Chris Harrison, told him she wanted Dale, and that they would be leaving together to begin their lives together immediately, rose ceremony be damned. 
Well, the course of true love never did run smooth, and soon enough, Dale and Clare hit the skids. What happened to turn this seemingly perfect couple into another story of heartbreak? Nicki Swift turned to a relationship expert to settle the question. Read on to find out what she had to say.
Clare and Dale were destined to fail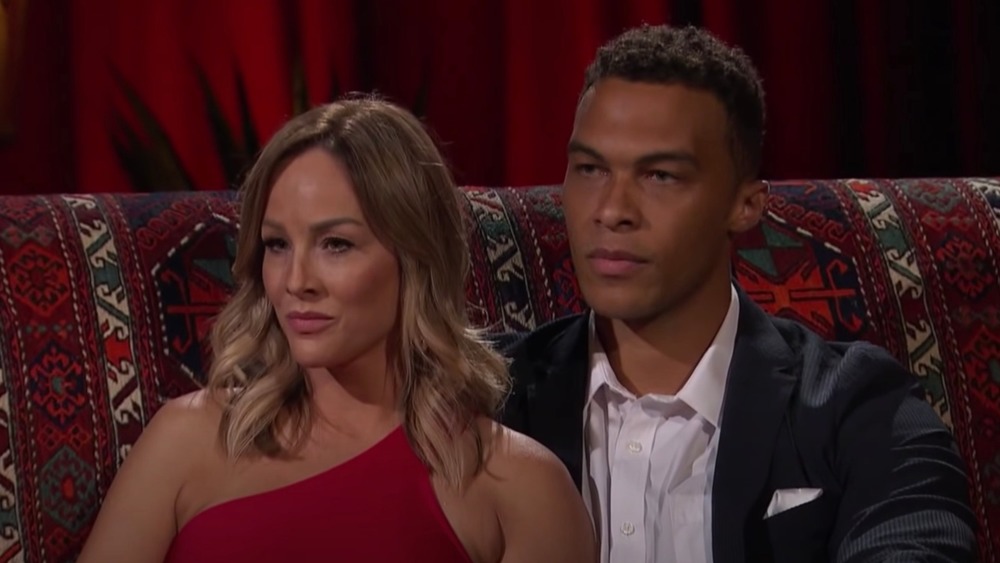 According to Rori Sassoon, relationship expert and co-owner of the matchmaking agency Platinum Poire, it's no surprise that Dale Moss and Clare Crawley split up. "I think there were a few factors that played into the breakup," Sassoon said, speaking exclusively to Nicki Swift. "The first being that they were in it for all the wrong reasons." Those reasons being Dale's fame-hungry nature and Clare's deep desire to find love. "Dale was most definitely in it for the fame," she explained, adding that Clare was "desperate" for true love, which prevented her from seeing some pretty obvious warning signs.
One of those warning signs was the speed at which the relationship progressed. "They also left the show so quickly together, after just two weeks of filming," said Sasson. "Impulse relationships and quick romances tend to fizzle out. It was more of a physical attraction between them than anything." When the dust settled, Sassoon explained, they likely realized they didn't have much in common. "Once Dale got what he wanted from the relationship — the fame and attention — he wasn't satisfied anymore."
Dale released a statement claiming he and Clare had broken up, the only problem being Clare was not informed of the breakup before the public. Sassoon says this selfish action on Dale's end proves his true intentions: "Dale's actions prove that, from the start, he wasn't there for any of the right reasons. Their relationship was set up for failure, unfortunately."