What Sabrina Carpenter Really Thinks About Olivia Rodrigo's Drivers License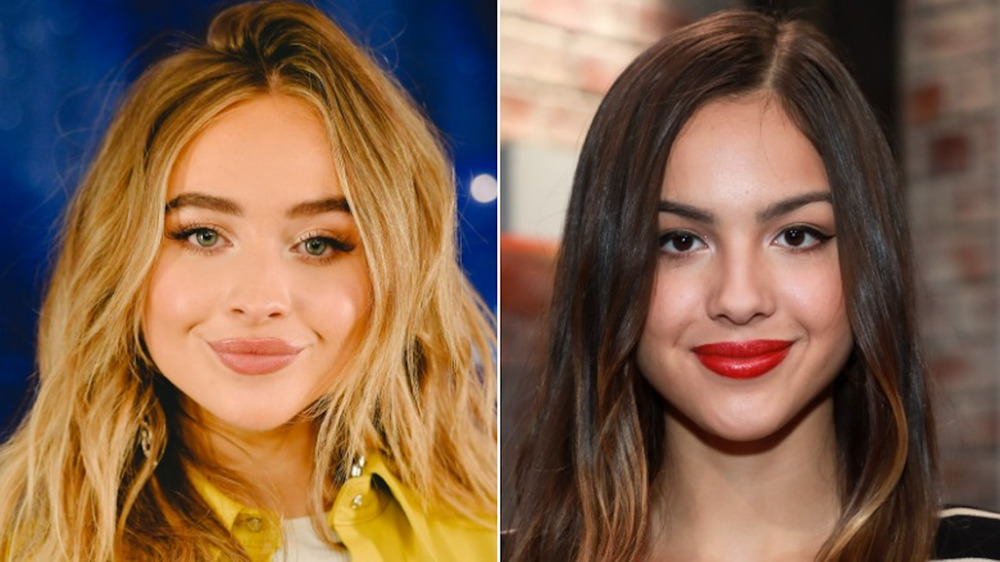 Matt Winkelmeyer, Jason Mendez/Getty Images
Sabrina Carpenter has spoken up about Olivia Rodrigo's smash single "Driver's License," and there's so much shade to this story that we need to pull over. To (pump the brakes and) refresh your memory, 17-year-old Olivia Rodrigo became a household name and TikTok sensation after dropping her debut single "Driver's License" on Jan. 8, 2021. The promising tune broke the record for most streams in a day upon hitting Spotify, and as of this writing, has spent two weeks in Billboard's No. 1 spot.
So how does this connect to some high school-level High School Musical drama? Well, Rodrigo plays Nini Salazar-Roberts in the Disney+ series High School Musical: The Series, and though it's still merely "speculation," per E! News, it seems that the subject of her piano-driven heartbreak anthem is... her castmate. 
Yup, according to Vogue, "rumor has it that the song is about her ex-boyfriend and costar Joshua Bassett, who has just released a single himself called "Lie Lie Lie." Rodrigo and Bassett (who plays Ricky Bowen) met on set. Meanwhile, the "blonde girl" who is "so much older" (as the "Driver's License" lyrics go) seems to be Carpenter. Per the LA Times, the Girl Meets World alum, "four years Rodrigo's senior," is rumored to be dating Bassett. In other words, it's a messy love triangle that's ruling the charts. Oh, to be young.
Carpenter has released her own track and is addressing "Driver's License"-related rumors about it. Strap in and find out what she's saying. 
Sabrina Carpenter said she 'wasn't bothered' by Olivia Rodrigo's 'Driver's License'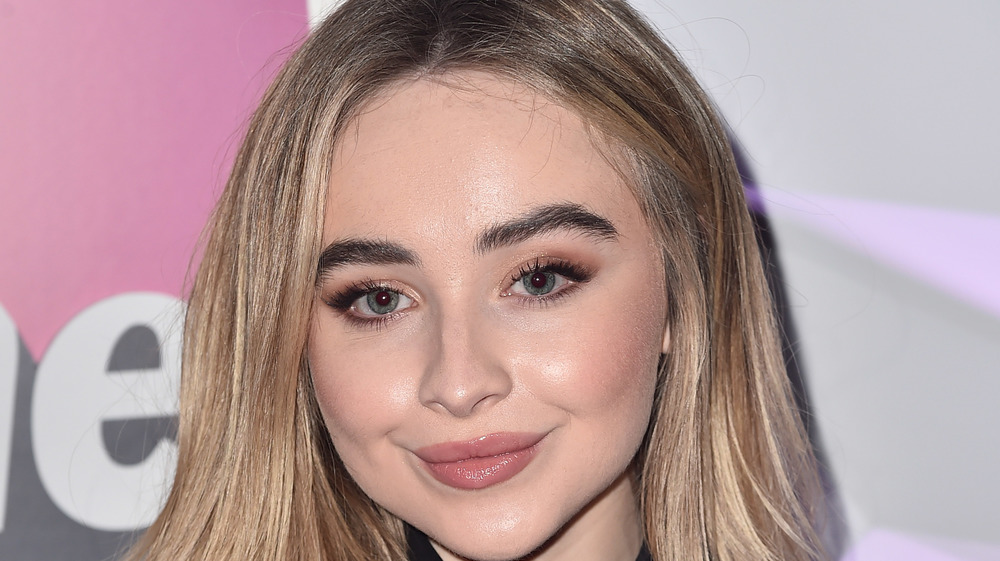 Alberto E. Rodriguez/Getty Images
So is Sabrina Carpenter's new song a diss track aimed at Olivia Rodrigo's "Driver's License"? On Jan. 22, 2021, Carpenter released a new single, "Skin," and the lyrics are... shady. "Maybe you didn't mean it / Maybe blonde was the only rhyme," she sings, per Teen Vogue. Hmm? Well, Carpenter took to Instagram to clear the air.
"I wasn't bothered by a few lines in a (magnificent) song and wrote a diss track about it," she wrote on Jan. 25, 2021. "i was at a tipping point in my life for countless reasons. so i was inspired to do what i usually do to cope, write something that i wish i could have told myself in the past. people can only get to you if you give them the power to. and a lot of people were trying to get to me. the song isn't calling out one single person. some lines address a specific situation, while other lines address plenty of other experiences I've had this past year..."
Carpenter concluded, "I don't want this to become an endless cycle so please don't take this as an opportunity to send more hate anyone's way." Meanwhile, Joshua Bassett congratulated Carpenter, writing on his Instagram Story, per Elite Daily, "Been stuck in my head since I heard it!!!" Per that outlet, Carpenter and Bassett are releasing a duet, "We Both Know" soon, so the musical shade-throwing continues.