The Transformation Of Jessey Lee From Bling Empire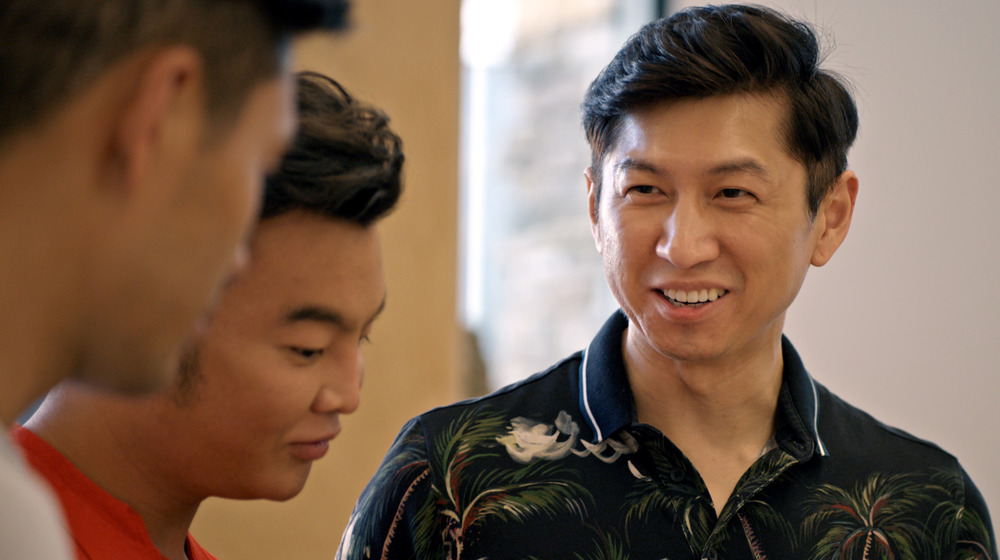 Netflix
With the glitz and glamour in the forefront of Nexflix's Bling Empire, cast member Jessey Lee is the resident down to earth member of the group, despite spoiling his fiancee Cherie Chan with lavish gifts on a whim. Luckily, the success of their hit show didn't seem to go to Jessey's head, especially since he didn't need his paycheck from the program to continue living a life of opulence.
Before Jessey became a reality star, he had his reservations about joining the cast. "I was thinking maybe I shouldn't do this show, I need my family's permission first because a lot of Asians are very private about our lives," Jessey's fiancee told Page Six. "We don't expose anything and let alone ever be considered to be on a reality show. So for us, it's a big deal. And for him, it was very hard to convince him." Interjecting, Jessey added, "We were really skeptical as far as from my side."
However, it seems like Jessey has grown into his new role, especially since he's been promoting the show on Instagram although he previously didn't have much of a social media presence. Keep scrolling for more details on Jessey's transformation from humble boyfriend to reality star.
Before Bling Empire, Jessey's focus was his family business
Prior to Jessey Lee's debut on Bling Empire, he too was born into a wealthy family, according to a confessional interview his fiancee, Cherie Chan, gave on the show. But despite his trust fund, Jessey still worked for his family's fancy furniture company and was being "groomed to take over," per The Cinemaholic. Cherie hinted that Jessey's work requires him to travel back and forth to Asia while discussing his canceled travel plans right before the COVID-19 outbreak. "I told him, you better cancel your trip to Asia. You're not going there. If you go there, you're going to be stuck there. And then he was like, 'But I gotta go work' because he has another business there," Cherie recalled to Page Six. "And I was like, 'No, you can't!' And I'm not — I never want to tell him, like, 'Cancel, don't go or go.' So he was like, 'Oh, she's telling me to cancel. It must be serious.'"
We can only assume Jessey is still working hard for his family now that he's achieved some fame, but it seems like this reality star is staying true to himself.