The Real Meaning Behind Joshua Bassett's Only A Matter Of Time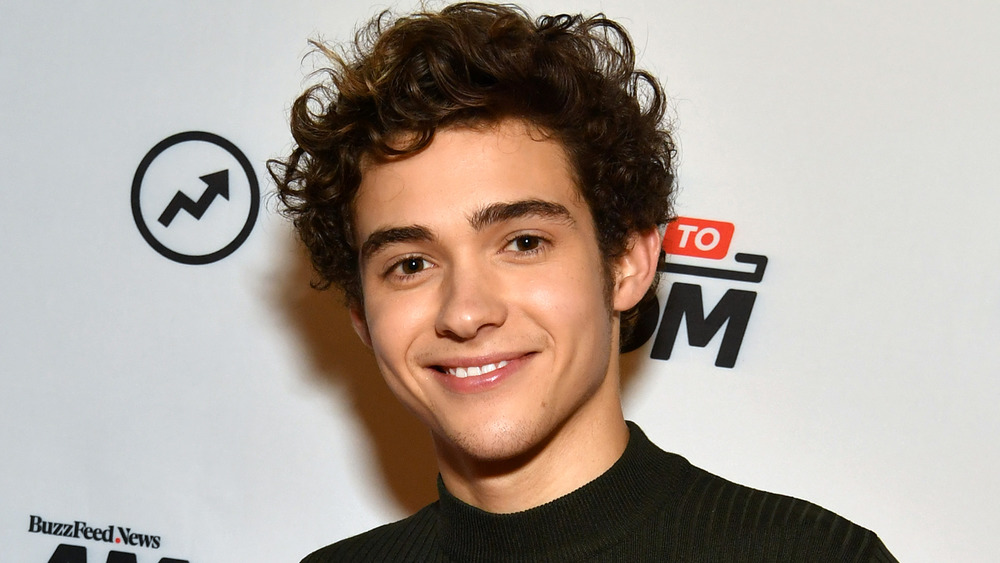 Slaven Vlasic/Getty Images
How do you follow up a song titled "Lie, Lie, Lie"? Well, in the art of retaliation, teen heartthrob Joshua Bassett is seemingly a pro. It just takes one love triangle rife with cheating accusations to propel a Disney+ star into a full-on A-lister. 
If you haven't been keeping up with the riveting High School Musical: The Musical: The Series drama, at one point, co-stars Bassett and Olivia Rodrigo apparently had an off-screen romance. However, that love came crashing down after Bassett was linked to actress and singer Sabrina Carpenter in June 2020, per US Weekly, and in January 2021, Rodrigo dropped an angsty ballad all about it, implying Bassett left her for the "older blonde" Carpenter. 
Rodrigo's hit single "Drivers License" spurred a viral debate about the details of the supposed tryst. While fans hoped Bassett's "Lie, Lie, Lie" track was in response to Rodrigo's lyrics, Bassett confirmed the song was in fact about a dishonest friend spreading rumors, per Entertainment Tonight. Could his new song "Only a Matter of Time" be the answer to the Rodrigo-Carpenter drama? Keep scrolling to find out! 
Joshua Bassett says his new song is about toxic social media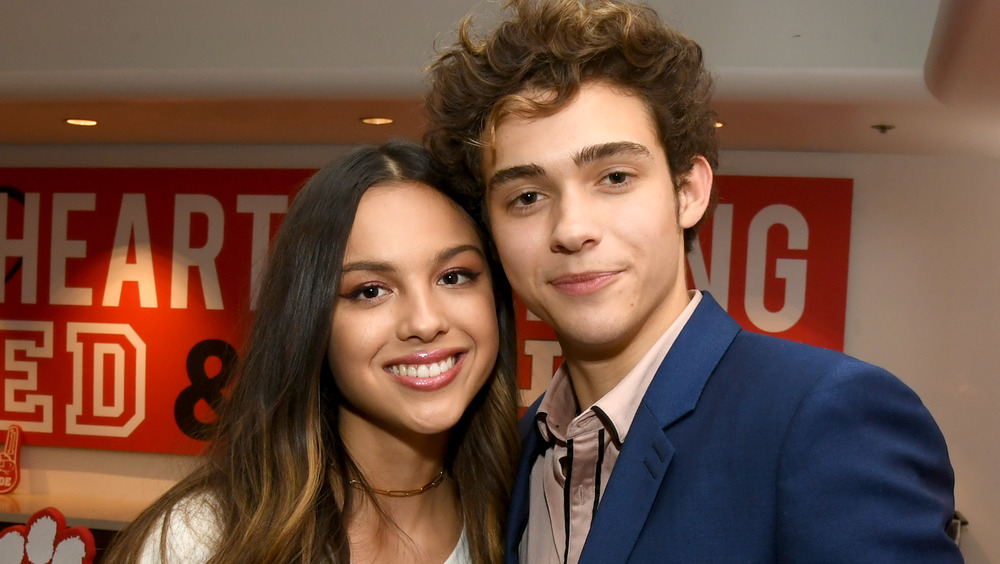 Kevin Winter/Getty Images
Perhaps Joshua Bassett's real feelings about his supposed breakup with Olivia Rodrigo were meant to come out in "Only a Matter of Time." The multi-talented star released the song on Jan. 28, 2020, only two weeks after dropping "Lie, Lie, Lie." In an official press statement, Bassett explained he wrote the track during the summer of 2020, a "moment in time where social media was bringing a lot of darkness to [his] life," per Us Weekly. Could that darkness have stemmed from the Rodrigo and Sabrina Carpenter love triangle? 
Bassett added that it was necessary for him to "turn off the noise" and pen the lyrics. "There's good that comes from social media, but it's also become a place where people can say anything about anyone, no matter how false or damaging with no accountability," Bassett said. The song's lyrics threaten the power of karma. "But it's only a matter of time/ An eye for an eye, you'll go blind/ And when did you stop bein' kind?" Bassett sings. 
Per Hollywood Life, fans are convinced this time Bassett is calling Rodrigo out. The sentiments of "Only a Matter of Time" also seemingly echo Carpenter's January 2021 track "Skin." However, Carpenter maintains "Skin" is about personal strength. "people can only get to you if you give them the power to. and a lot of people where trying to get to me," Carpenter wrote on Instagram. Now that Bassett's released another track, it seems like only a matter of time before another response in the form of a song drops.