The Real Reason Tana Mongeau Says She Turned Down The Bachelorette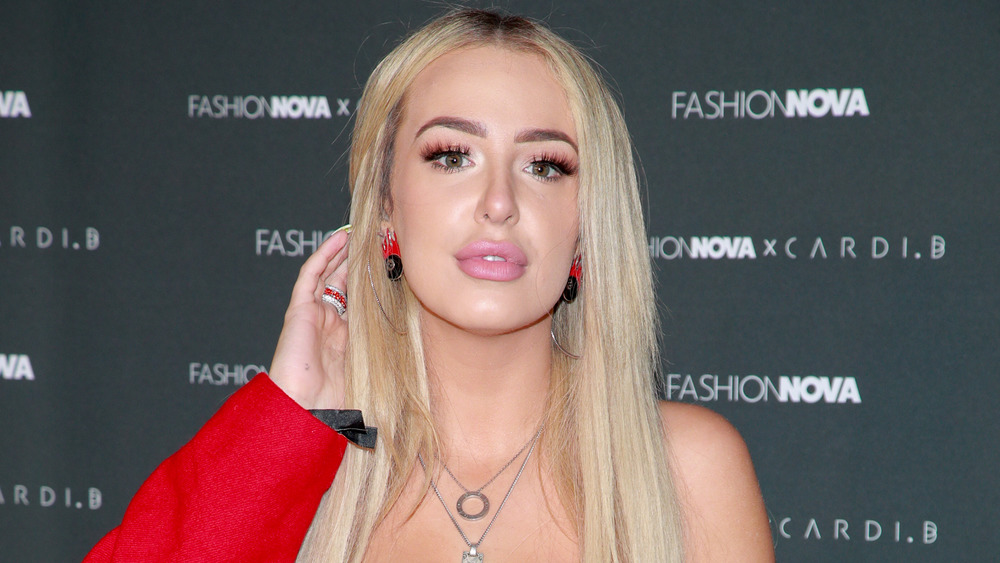 Rich Fury/Getty Images
The lives of influencers are never quite what they seem! Famed YouTuber and social media guru Tana Mongeau is known for her headline-grabbing romances, but could she really have been worthy of The Bachelorette? 
Internet personality Tana has a whopping 5.5 million subscribers as of February 2021, and plenty of juicy gossip to share with fans. From being one-third of a throuple with Bella Thorne and reportedly engaged to Jake Paul, Tana's love life is a whir of lustful rumors and clickbait. So how can we determine what's real and fake? Well, one of Tana's TV-related claims has a few questionable elements.
The 22-year-old is no stranger to controversy, but was she ever really approached by ABC to star on the network's hit show? Some of these "facts" don't quite add up... and fans apparently don't even know Tana's real age! Keep scrolling to find out what Tana said about The Bachelorette, and why audiences are skeptical about the influencer's recollection. Even with a very public lifestyle, it's clear Tana keeps some facts to herself.
Tana Mongeau claims she was approached by ABC as a teen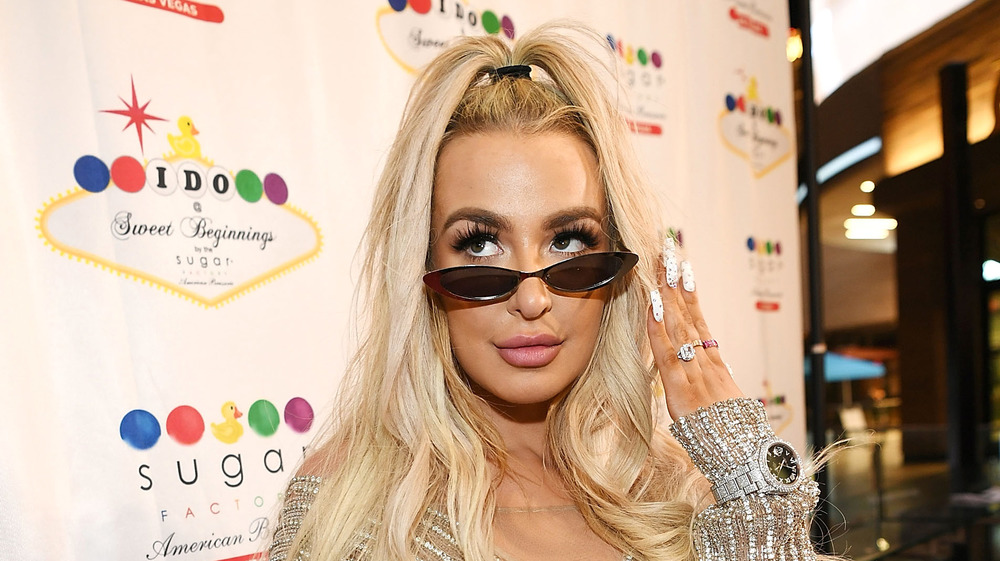 Denise Truscello/Getty Images
Maybe Tana Mongeau is telling the truth about some things? She broke her Bachelorette news during a 2017 YouTube video, explaining that a casting director for the franchise reached out to her after connecting on set of The Dr. Phil Show, per Stylecaster. The outlet noted she turned down The Bachelorette because she was in a relationship at that time.
Even so, apparently Bachelor Nation wanted Tana to be the star of their series so badly that they offered her $1 million. As if! For reference, the standard rate for a Bachelor or Bachelorette star is approximately $100,000. So why would Tana be an exception? Perhaps because she was of a young age. According to her, Tana was 19 when the casting director offered her the deal — but per official Bachelor requirements, all eligible contestants must be at least 21. So if Tana was really offered to be The Bachelorette during the year she said she was... maybe she's not actually 22 years old now?
On Dec. 2, 2020, Vice reporter Casey Johnston claimed on Twitter that Tana is 30, not 22. The proof? An official PPE loan document lists her birth year as 1990. That makes a lot more sense, but Tana denied that by sharing a picture of her license with 1998 listed as her birth year. Plenty of questions remain, including: How old is she really? And was Tana actually ever in talks to be The Bachelorette to begin with? It seems only ABC and Tana know the truth!