Salt-N-Pepa Open Up About Their Feud With DJ Spinderella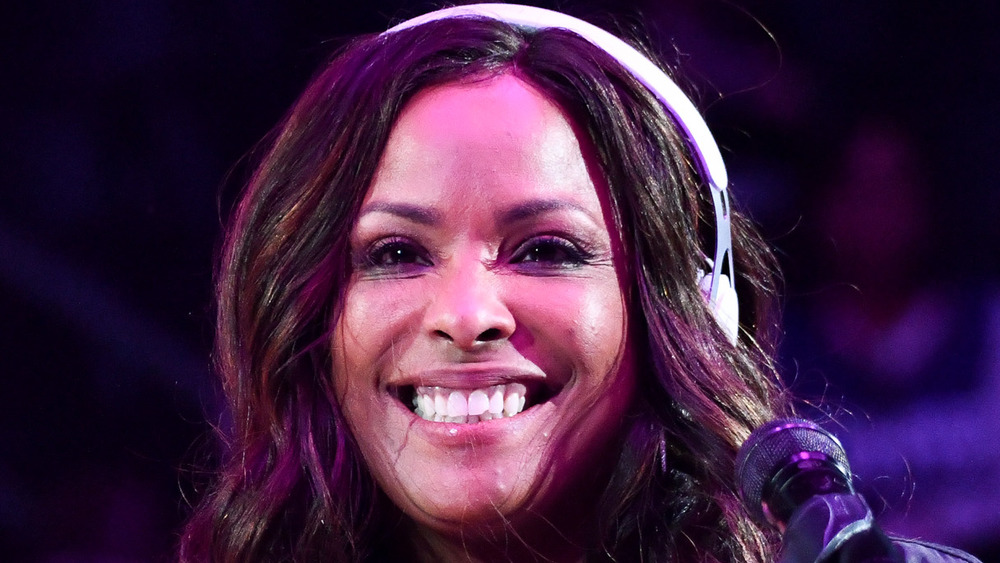 Allen Berezovsky/Getty Images
Salt-N-Pepa have been in the news quite a bit as of late. After a prolific rise to fame, starting in the 80s and continuing after a brief break in the mid-2000s, the ladies are back with a new Lifetime biopic, per The New York Times. The film examines not just their ascent to the top of the music industry but also their turbulent personal lives, including Salt's battle with an eating disorder and Pepa's allegedly abusive marriage and subsequent divorce, per The New York Post.
The film chronicles how Salt and Pepa met at a community college in Brooklyn and decided to form a rap duo. From there, they changed their name a few times, eventually settling on Salt-N-Pepa, and added a third member: DJ Spinderella. While DJ Spinderella is included in the film (albeit briefly), she says she was not asked to participate in the movie's production or development in the way her former colleagues were, which further soured an already tense relationship.
"Words cannot fully express my disappointment when I learned a decision was made to move forward with a Lifetime biopic that wrongfully excluded me from every aspect of development and production," Spinderella tweeted in January 2021. Weeks later, Salt and Pepa responded to the harsh criticisms lobbed at them by their former DJ with equally firm words of their own. Read on to find out what they had to say.
Salt and Pepa disagree with Spinderella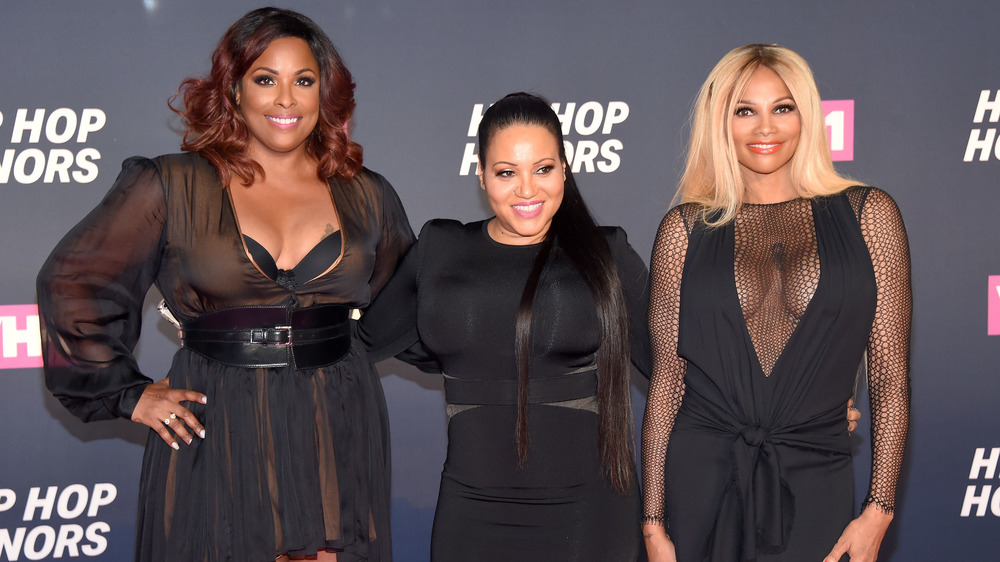 Michael Loccisano/Getty Images
DJ Spinderella hit Salt-N-Pepa with some pretty tough criticisms about her absence from their 2021 biopic. The DJ claimed she was purposefully excluded from the film and "silenced" by the other women. Salt and Pepa spoke out in defense of the film and offered an explanation about their fractured relationship with DJ Spinderella on a February 2021 episode of The Real.
"We've come to a crossroads where we have decided to agree to disagree," Salt said of Spinderella's accusations. "I definitely am open, and Pepa's open. We've talked about it, and our hearts are open, have always been open to Spinderella." As for the breakdown of their relationship, she added: "There's six sides to every story. We just hope that we can come to some sort of resolution in the future. You never know."
Salt chimed in to clarify that Spinderella was not left out of the film without her approval. She claimed they consulted her about scenes that did and did not involve her. "I do want to clear [this] up," she said. "There is a part that when Spinderella did say we excluded her. That part, Salt and I did reach out to consult with the movie."
We have to imagine Spinderella would disagree, but as Salt said, "there's six sides to every story."