Kelly Mi Li Reveals New Details About Bling Empire
Bling Empire has quickly become the new "it" Netflix show just as fast as Christine Chiu, wife of celebrity plastic surgeon Dr. Gabriel Chiu, became the acting Asian queen during Anna Shay's absence from the spotlight. The hit reality series — which is often noted as "the real-life Crazy Rich Asians" follows a group of extremely wealthy friends of Asian descent as they live their most glamorous lives in Los Angeles, Paris, and well, wherever they decide to jet off to.
The juicy series has everything one would imagine in a reality show, from love triangles (looking at you, Kevin Kreider, Kelly Mi Li, and Andrew Gray) and boujee nights out on the town to shocking, life-changing revelations. Bling Empire has something for every reality show enthusiast to fall in love with — especially those who enjoy watching aloof socialites running down Rodeo Drive like it's their personal playground. 
Bling Empire star Kelly Mi Li joined Bachelor Nation's Nick Viall on his Viall Files podcast in an interview published Feb. 3, 2021. Fortunately for fans, she had a lot of insight to share about the show and the cast's larger-than-life lives. Although she didn't confirm a second season ("fingers crossed," she said), she was more than happy to elaborate on many behind the scenes details from Bling Empire.
Kelly Mi Li explains the Kevin Kreider-Andrew Gray love triangle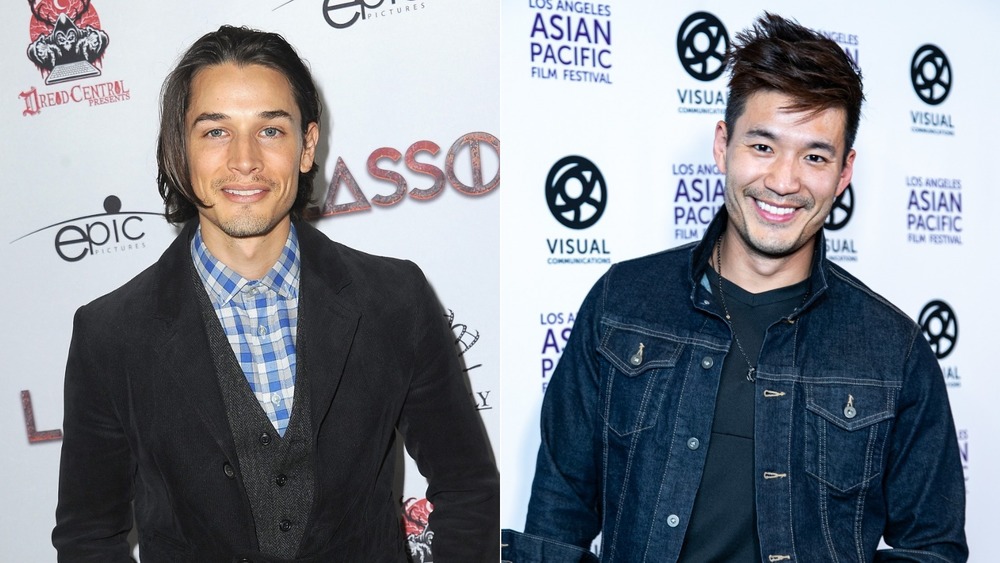 Albert L. Ortega, John Wolfsohn/Getty Images
Kelly Mi Li confirmed with Nick Viall on his Viall Files podcast that the whole cast knew each other before filming Bling Empire. However, she did say they were at one point looking for an attractive, single male, which is when Kevin Kreider came into play (a.k.a. the one cast member that wasn't uber-wealthy when he joined). "I saw him doing I think a Tedx Talk and a Huffington Post talk ... and then I reached out," she explained. Kevin relocated from the East Coast to the West Coast, and he got to bond with the cast for about a year and a half before filming began.
But what Kelly didn't expect? Getting into a bit of a love triangle with Kevin and her boyfriend, Andrew Gray. In Season 1 of Bling Empire, viewers see Kelly and Andrew's rocky relationship play out on screen. When she and Andrew broke up, Kevin almost immediately asked her out, taking her by surprise. "Kevin's a very flirty person. He flirts with everybody," she said. "That's just his personality." However, Kelly said it was too soon to date anyone, and instead, she stayed single for six months.
Now, she and Andrew are back together after working on themselves and can see how far their relationship has progressed since filming the show, which took place between 2018 and 2019. "He's been a completely different person," she said, adding that she appreciates Andrew's efforts.
Kelly Mi Li spills fun behind-the-scenes secrets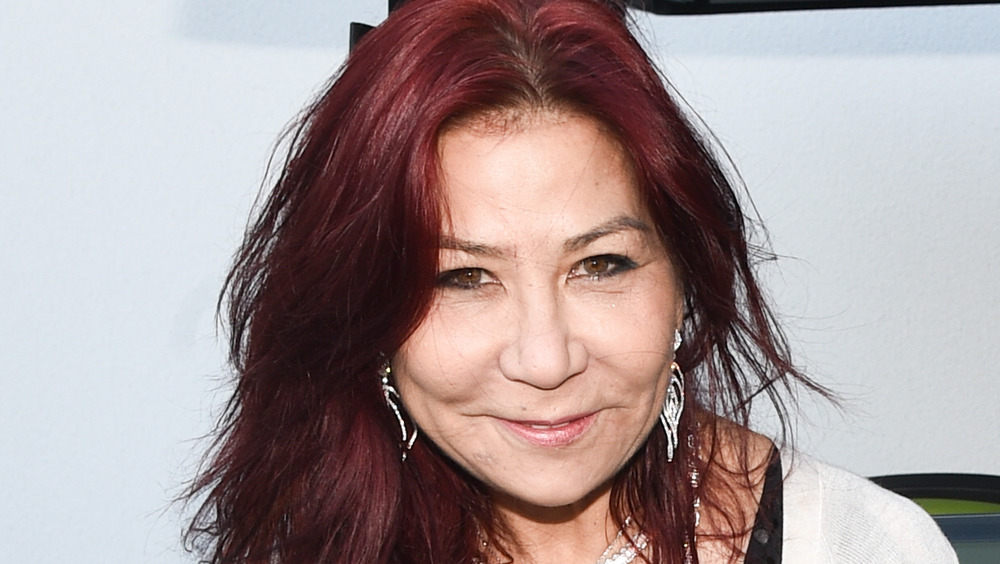 Michael Buckner/Getty Images
Kelly Mi Li admitted to Nick Viall on Viall Files that several things filmed for Bling Empire were edited down or completely left out of the final series, and there's one thing she wishes was included. "Anna (Shay) as a surprise for my birthday shut down the Palace of Versailles and we had a completely private tour," she gushed. "We were running around and it was amazing." At one point in the series, Kelly joked, per Yahoo Style, "I bet Anna goes to Paris more times in a year than she goes to Silverlake," which she also brought up to Nick.
The former Bachelor was particularly curious about one behind the scenes tidbit, which had to do with Anna's brief nudity in the series. When he asked why that got thrown into the show, Kelly admitted she didn't know about the scene until afterward. "Anna lives in her own world and she owns up to it," she smiled. "I always say, I'm like, 'Hey, you know it's Anna's world, we're all just living in it."
Thanks for spilling all of the tea, Kelly!