The Transformation Of Kevin Kreider From Bling Empire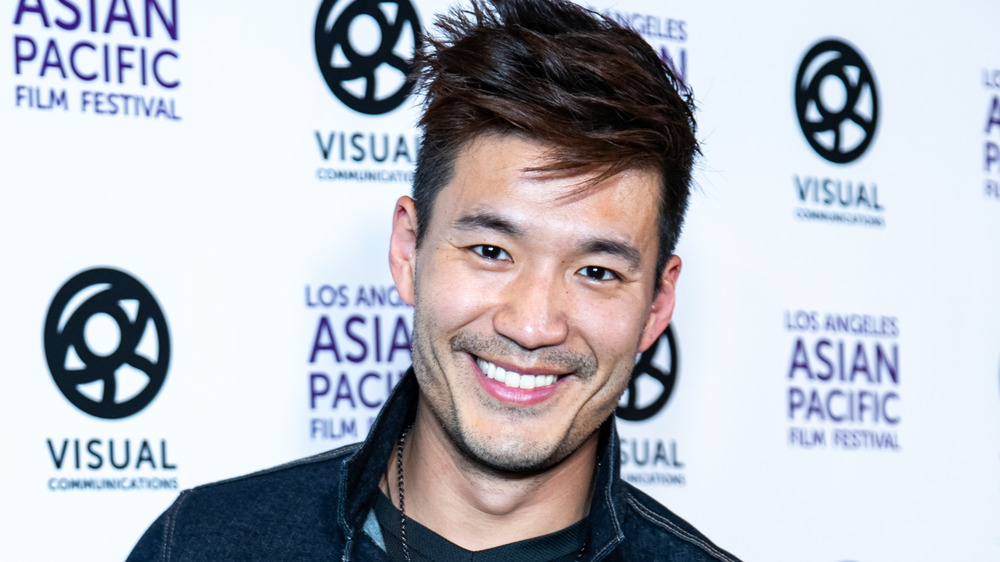 John Wolfsohn/Getty Images
Though there are many unforgettable — and unforgettably rich — characters on Netflix's Bling Empire, model Kevin Kreider is arguably the show's protagonist. Or at least, he's the most... like viewers. And he's certainly come a long way since his career began!
Debuting on Jan. 15, 2021, the glitzy reality series, which follows a social circle of mega-rich Asian and Asian American socialites in (where else but) Los Angeles, Calif., has caviar-dipped its way into the Netflix Top 10 in just two weeks, per Forbes. And it's not hard to see why. Following iconic characters like the diamond-draped Christine Chiu (who could forget necklace-gate?), the fanatically fashionable Kane Lim, and the enigma-like heiress Anna Shay — who makes visiting Paris seem as casual as visiting CVS — is catnip for reality TV fans. But at the center of the show is it's beating, relatable heart — the handsome Kevin Kreider. 
Not born into wealth, but instead thrust into this socialite friend-group via happenstance, the charming Kreider feels like one of us as he parties, underdresses for events (at least, to start), and compares his rent price with pal Kane Lim (the difference is about $18,000). But really, whether he's narrating for the audience or getting friend-zoned by Kim Lee, Kreider is the one who's life is at least somewhat normal. And in his years navigating the Los Angeles, Calif. Asian elite friend group, his looks, and self-confidence have totally transformed. Here's what Kevin Kreider was like pre-Bling Empire fame. 
'Bling Empire's Kevin Kreider hasn't always had it easy
So what was Kevin Kreider like pre-Bling Empire? Kreider is 37 years old as of this writing and went to college at Temple University in Philadelphia, Pa., where he grew up, according to Parade. The South Korea-born star may be a household name post-Bling Empire, but he was already a successful model upon filming in 2019!
According to Kreider's website, he "has been featured in publications such as Men's Health and Men's Fitness Magazine, and was the first Asian-American to greet guests shirtless at the Abercrombie and Fitch on Fifth Avenue in New York City." Impressive! Also, "he's been featured for brands such as Peloton, Gillette, and many more." Meanwhile, Kreider has been dishing out advice on his fitness and wellness-centered YouTube channel (which is still active with tips on how to "get bigger shoulders" and more) since 2015.
That said, Kevin Kreider, adopted at the age of three by a white American family, hasn't had an easy road. He was bullied growing up for being skinny and Asian, and in 2014, he got diagnosed with Alopecia Areata (hair-loss disease) due to stress. Ultimately, he decided to take a break from modeling. (The above photo is of him traveling in 2014). In his "Redefining Asian Masculinity" TEDx Talk from 2018, he said, "I imagine a world where Asian men can ... be seen as cool, sexy, fun, just like any other race." Well, Kevin Kreider is making his vision a reality!