The Real Meaning Behind What A Man Gotta Do By The Jonas Brothers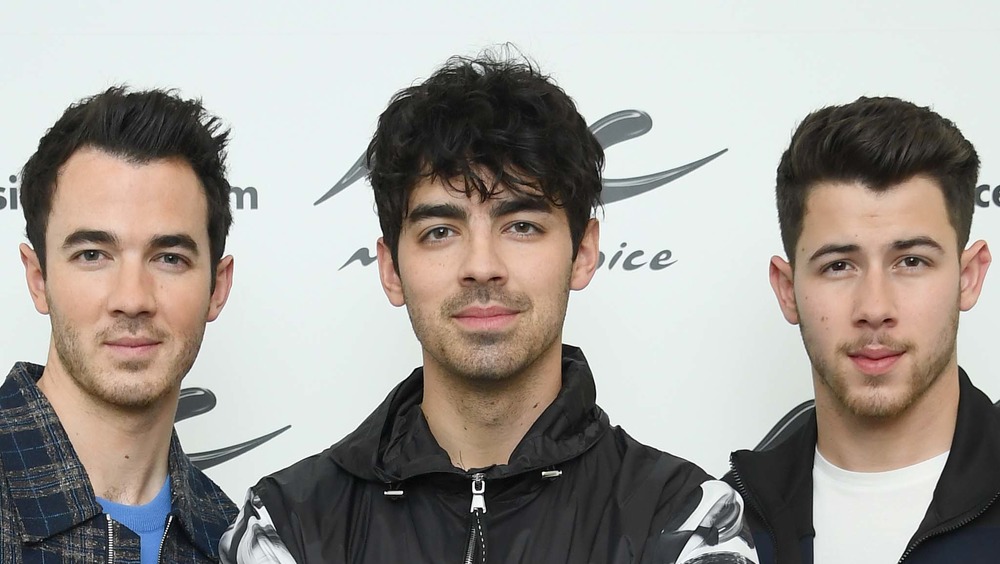 Dimitrios Kambouris/Getty Images
What have we "gotta do" to get this song out of our heads?! The Jonas Brothers' 2020 hit single, "What A Man Gotta Do," is an infectious little number that proved the boy band had not only made a comeback but was here to stay. Plus, its meaning couldn't be sweeter!
A pop group composed of brothers Nick Jonas, Joe Jonas, and Kevin Jonas, the Jonas Brothers were formed in 2005, and by 2008, per Harper's Bazaar, had become "one of the biggest bands in the world." "At their apex," the outlet wrote, the teen trio "had three albums in the Billboard Top 10 at the same time." Hits like "Burnin' Up" were burning up the charts, and they even put out a Disney Channel series and movie, Camp Rock. Then, with adulthood knocking, the group disbanded in 2013 (to the dismay of tweens everywhere) to pursue solo endeavors. Nick Jonas put out the banger "Jealous," Joe held his own with the group DNCE, putting out hits like "Cake By The Ocean," and Kevin... is Kevin.  Jokes aside, many of us were probably hoping the gang would reunite as adults. And in 2019, we got our wish. 
The Jonas Brothers' 2019 reunion was, well, triumphant. They put out (their first) No. 1 single, "Sucker," played some of their classics on Saturday Night Live, and in 2020, put out another terrific tune, "What A Man Gotta Do." Scroll down to discover what that song is all about. 
What A Man Gotta Do sees the Jonas Brothers celebrating marriage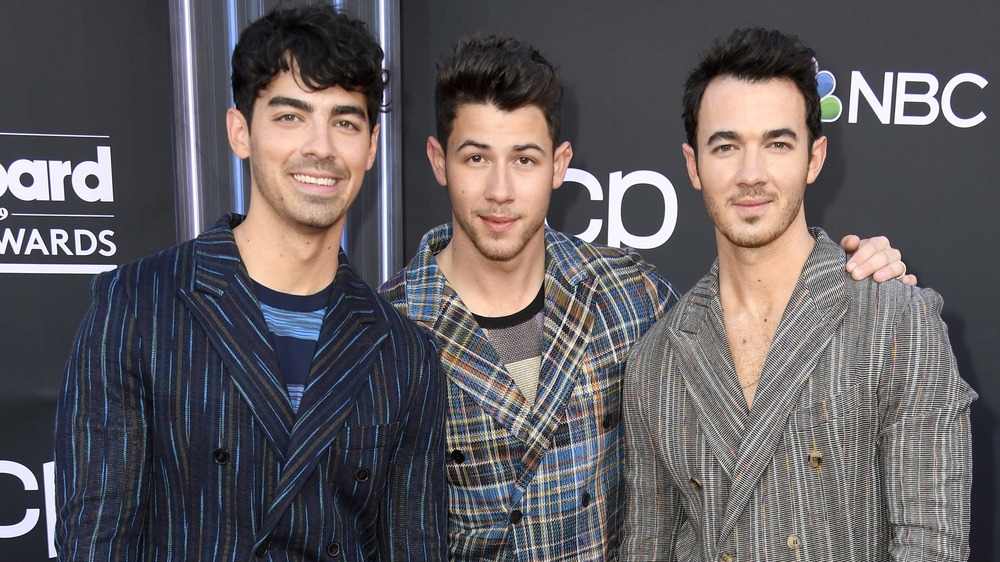 Frazer Harrison/Getty Images
So what is "What A Man Gotta Do" by the Jonas Brothers about? With lyrics like, "What a man gotta do? / To be totally locked up by you / To be your last 'Goodnight' and your first 'good day'" the song sees the group, per Radio.com, "wondering what it takes to reach full-time status with a significant someone." Clearly, that's something all three have achieved!
For the song's retro, Joseph Kahn-directed music video (he also made some of Taylor Swift's best), the group, per Insider, "teamed up again with their wives," AKA the J Sisters. They are "Priyanka Chopra Jonas (who tied the knot with Nick in 2018), Sophie Turner (who wed Joe in 2019), and Danielle Jonas (who's been married to Kevin since 2009)," per Insider. Aw! The fun and nostalgia-oozing video, as Insider wrote, was "heavily inspired" by Grease, Say Anything, and Risky Business, with each of the brothers reenacting those films' musical moments and celebrating their marriages!
"We're so thrilled to have this new song come out," Joe Jonas told 103.5 KTU. "We were like, 'what if we do like, all these rom-coms that we love.'" Kevin Jonas went on to joke, "It was less 'get to' [incorporate our wives], more like have to." Joking aside, Kevin said, "Having them in the videos ... makes it very easy." The Jonas Brothers are respectively #marriagegoals, and "What A Man Gotta Do" is about the lasting, movie kind of love they each have.