The Rules The White House Dogs Must Follow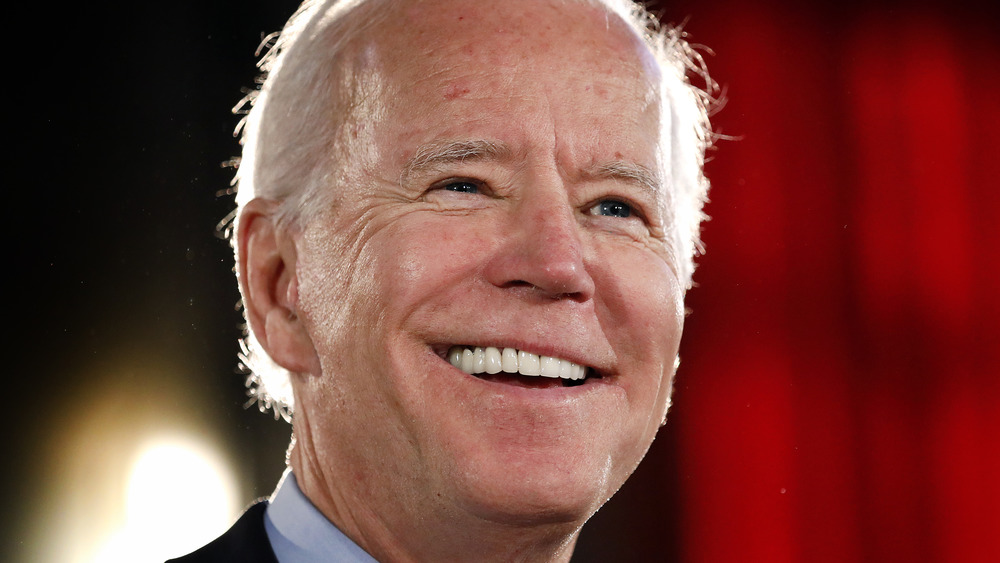 Rick Loomis/Getty Images
President Joe Biden and first lady Dr. Jill Biden are bringing back the tradition of canines occupying the White House — but that does not mean they are letting the place go to the dogs!
For pet lovers, Donald Trump's presidency truly signified the dog days, as it was actually quite the opposite. According to Business Insider, the former president was the first commander-in-chief in 100 years to be dog-less and put the paws on pause, so to speak. Thirty-one out of 46 U.S. presidents have owned at least one, dating back to George Washington, who owned multiple foxhounds. (His favorite, per American Kennel Club, was named Sweet Lips.) To name some more, Grover Cleveland had a cocker spaniel named Gallagher, whose ears were an "inconvenient length," per BI, and John F. Kennedy had nine dogs, including Pushinka, a gift from a Soviet leader. Joe Biden's presidency is a return to form, in the furry sense! 
President Biden and Dr. Biden got their first four-legged friend in 2008, German shepherd Champ, from a breeder in Pennsylvania. They adopted their second German shepherd, Major, from the Delaware Humane Association in 2018 (via The Bark). In fact, Major made history in January 2021 as the first rescue dog to wag its way into the White House. Aw! With that said, if you think Major and Champ don't have rules to follow, you are barking up the wrong tree. Scroll down for the rules (or at least, one rule) President and Dr. Biden have for their dogs.
Joe and Jill Biden have one 'Major' rule for their two dogs
So what are Major and Champ Biden's rules now that they are living large at 1600 Pennsylvania Ave.? 
President Joe Biden and Dr. Jill Biden opened up about their White House transition to People in February 2021, with Dr. Biden explaining the dogs are well-behaved to begin with. "They really don't have any rules, they're really good dogs," she said. "We trained them from the beginning," President Biden added. "Champ is old, he's 14 years old and he was extremely well-trained by the Canine Corps and he thinks he's Secret Service." Ha! "But Major, who is a big, little dog, is about a year-and-half-old." 
The 46th president then specified his one and only rule for Major and Champ: No furniture. "The only rule Jill has ... do not get up on the furniture," he noted. That means no beds either; this is the White House, after all!  "The beds, furniture [are off limits], except when our granddaughters stay overnight," President Biden admitted. "He sneaks in," Dr. Biden added about Major. "We walk in, he sneaks in, he jumps up on the bed with them," he joked. Aw!
Major and Champ actually didn't move in until Jan. 24, 2021. The first family wanted to settle into the White House before bringing the pooches down from Delaware, per CNN. "Champ is enjoying his new dog bed by the fireplace, and Major loved running around on the South Lawn," Dr. Biden's press secretary Michael LaRosa said. Welcome home, boys!