Patrick Mahomes' Surprising Injury News That Broke During The Super Bowl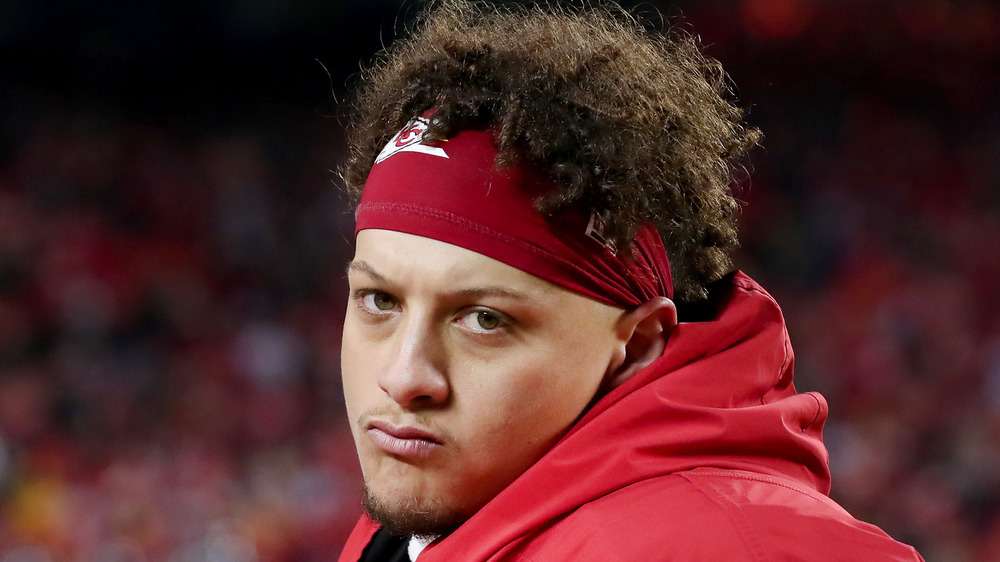 Tom Pennington/Getty Images
Kansas City Chiefs quarterback and fan favorite Patrick Mahomes proved he can play through the pain following his Super Bowl game on Feb. 7, 2021. Although his team didn't take home the Vince Lombardi trophy, he has a lot to celebrate at only 25 years old: In addition to taking his team to the Super Bowl two years in a row (in 2020, they brought home the win for the first time in 50 years), Mahomes and his fiancee Brittany Matthews are ready to walk down the aisle. They also have a little girl on the way. However, Mahomes needs to address a medical issue before he can jump up and cheer.
During the Chiefs' division playoff game against the Browns in January 2021, the athlete sustained a toe injury — but that didn't stop him from working towards the championship. Despite his injury and being listed on the injury report for days prior to the big game, he "practiced fully" each day, according to the NFL. Additionally, the quarterback was injured for the AFC Championship Game and was still able to "go 29-of-38 passing for 325 yards with three touchdowns," as per the outlet. Talk about a champ! Of course, Mahomes had his eye on the big prize, saying, per Express, that he was "focused on [the Super Bowl] right now."
Keep scrolling for all the details on Mahomes' toe injury — including if it will require surgery— and whether or not it had any impact on the Chiefs' Super Bowl loss.
Patrick Mahomes isn't sweating his toe injury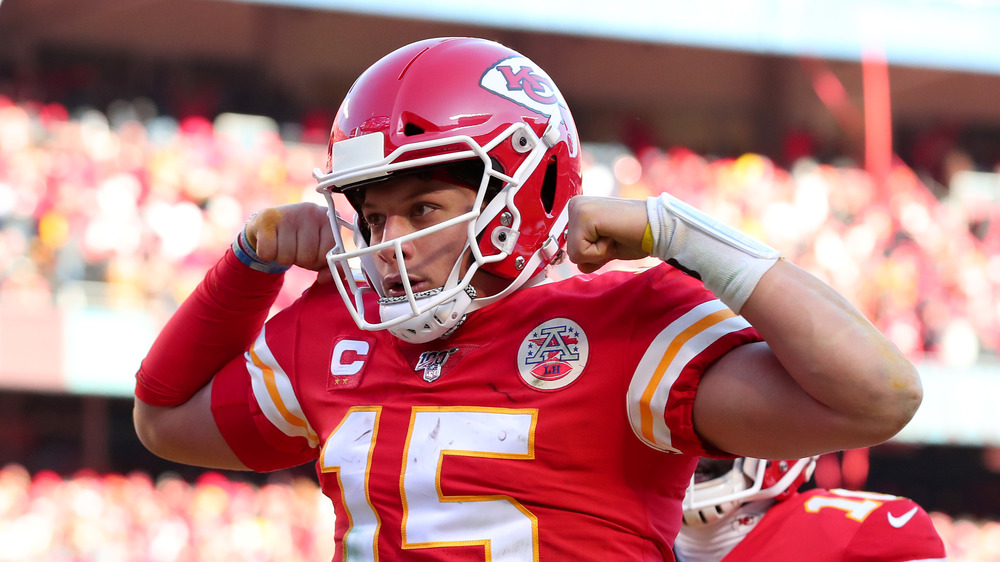 Tom Pennington/Getty Images
Despite sustaining a toe injury prior to his second Super Bowl game, Patrick Mahomes doesn't seem to be worried one bit. According to the athlete, his digit was feeling a "lot better" in the days before his standoff with the Tampa Bay Buccaneers. "Having these two weeks to let it rest and heal up" were vital for Mahomes, he told reporters, per NFL. "Especially being ... over three weeks away from the injury itself. If you look at those type of injuries, that kind of gives you the normal timeline. Definitely every single day that I get to rest it, makes it better."
However, those who know the athlete best could tell his toe might be bothersome just looking at his run. "It's amazing how good he's looked considering the issue," a source with close knowledge of Mahomes injury told the NFL. Of course, Mahomes will be seeing a foot specialist now that the Super Bowl is over, and will likely need surgery to repair his injury, according to reports.
Following his team's loss, Mahomes told reporters that his injury was not to blame. "I can't say the toe was a problem when I played two weeks ago and I played well on it. If you're playing football, you have to battle through injuries," he explained, per Fansided. "We'll look at it tomorrow and make a final decision on it if we're going to have to have surgery on it or not."
Patrick Mahomes' walk could have caused his injury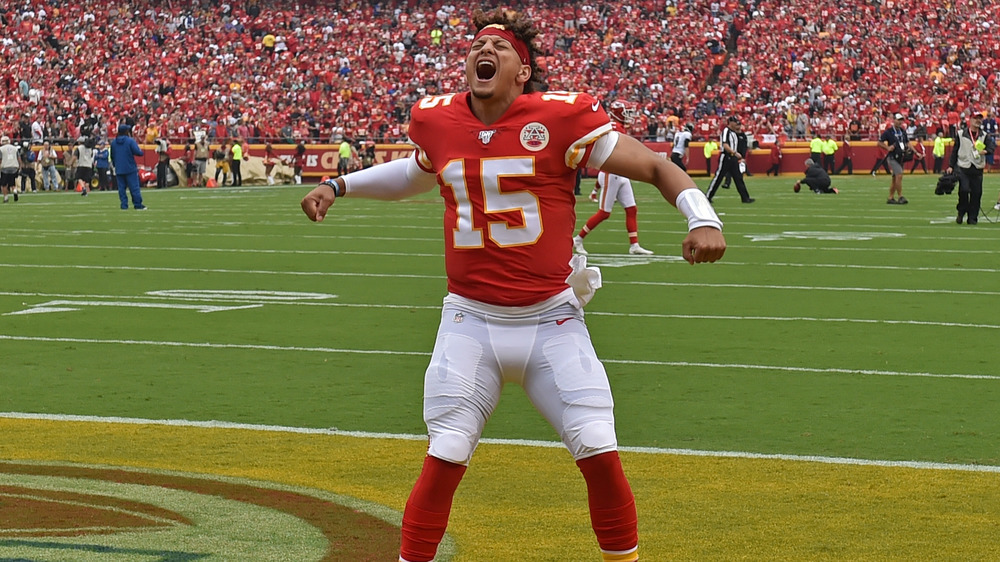 Peter G. Aiken/Getty Images
Fans of Patrick Mahomes knows the athlete has a pretty distinct walk, and according to YouTuber Magnus, who is studying to specialize in foot and ankle medicine, his stride could possibly have contributed to his injury. Upon observing the athlete's walk, Magnus said it "looks like he might be taking some short steps, [and] has some excessive hip motion," adding, "maybe looks like he's in a little pain." This is because Mahomes likely has "some genu valgum" or "knock knees," which means his knees face inwards, according to Healthline. Although this condition isn't exactly a big deal or cause for concern, it could possibly lead to injury. However, Magnus said "honestly, Mahomes' [walk] isn't even that bad," so it's unclear if his prance was the culprit of his toe trip-up.
Despite his injury, Mahomes did his part to bring his A-game to the Super Bowl, but sadly it wasn't enough this time around. "Obviously I didn't play the way I wanted to play, but what else can you say? All you can do is leave everything you have on the field, and I feel like the guys did that," he told reporter after the game, per the NFL. "They were the better team today," Mahomes said of the Buccaneers. "They beat us pretty good, the worst I think I've been beaten in a long time, but I'm proud of the guys and how they fought to the very end of the game."