The Truth About Bob Saget's Relationship With Mary-Kate And Ashley Olsen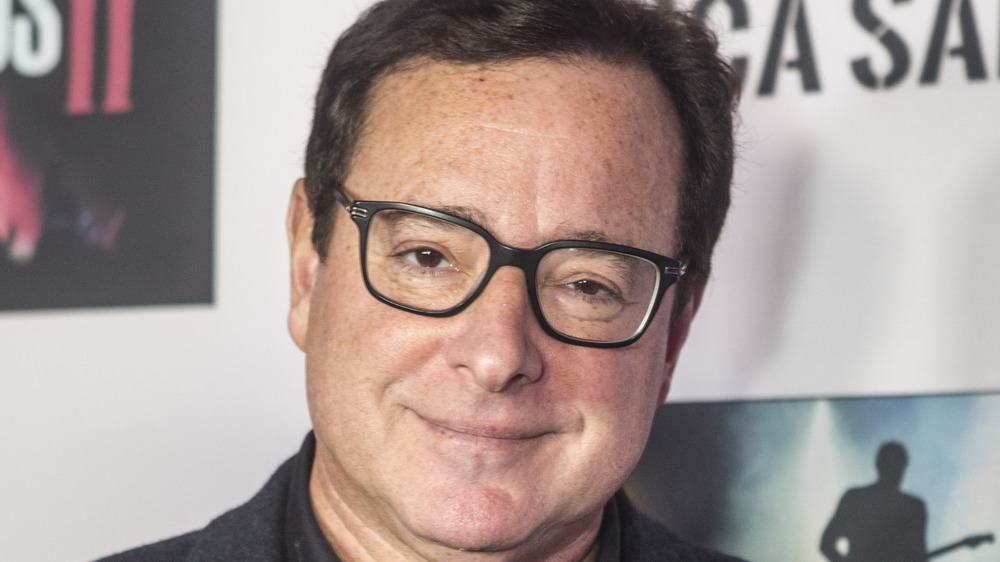 Harmony Gerber/Getty Images
Full House star Bob Saget will always be a TV dad to fans at home, and it looks like his onscreen daughters will always have a special place in his heart. In fact, Saget sees his former co-stars Candace Cameron Bure, Jodie Sweetin, and twins Mary-Kate and Ashley Olsen as his own. In a February 2021, interview on the Inside of You with Michael Rosenbaum podcast, the actor was asked, "Between Candace, Jodie, and the Olsen twins, which of the kids did you get along with best?" to which he responded, "Whoever I was with at the moment, just like my own kids." Sounds about right!
Going into more detail, the comedian said, "I'm very close with Candace, always was since we did the pilot." He added, "Jodie used to sleep over at my house and play with my daughter Aubrey, my oldest." Although Saget claimed "there's no favorite," it sounds like he and the Olsen twins share a very special bond. Keep scrolling for more details about Saget's relationship with Mary-Kate and Ashley Olsen.
No one understands Mary-Kate and Ashley Olsen like Bob Saget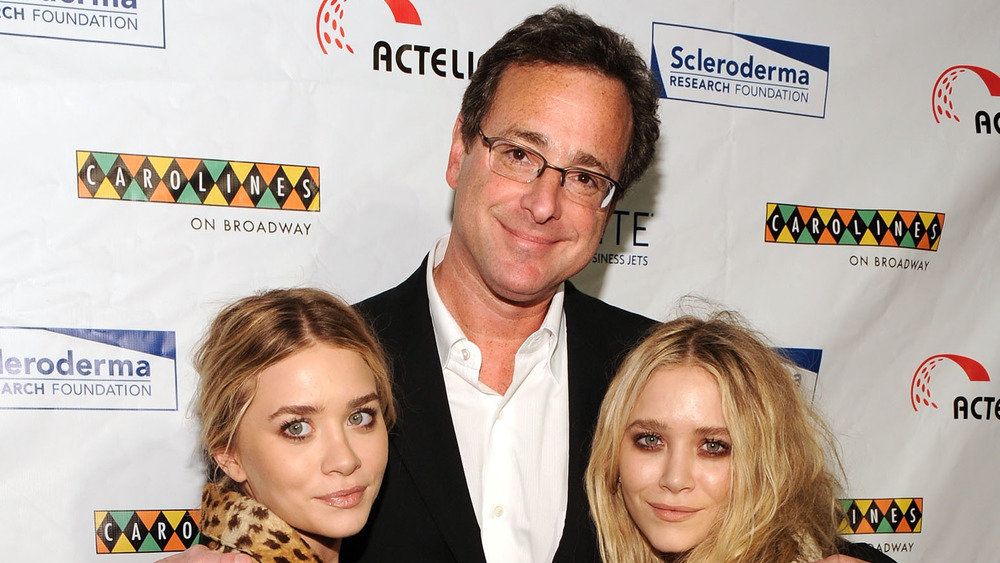 Bryan Bedder/Getty Images
Like any parent, Bob Saget might say he can't choose favorites, but it's clear his relationship with Mary-Kate and Ashley Olsen is one of a kind. "Ashley and Mary-Kate I love so much," Saget said during an appearance on Inside of You With Michael Rosenbaum. "When I'm in New York or when they're here, when we can, we see each other," he added.
However, Saget said he doesn't see the girls as the "You got it dude!" cuties they once were, explaining, "They're all friends, it's not like they're kids." Although, he did admit that Jodie Sweetin "was probably more like a kid to [him]." While he has a buddy-buddy relationship with Candace Cameron Bure, he said, "Ashley and Mary-Kate are more like friends because I kind of got the whole thing of everything they're about." 
Additionally, Saget noted that all of his TV daughters have helped him through thick and thin. "They've all been there for me in a big way when I've gone through hard stuff," he shared. It sounds like nothing will ever come between him D.J., Stephanie, and Michelle Tanner!