Inside Brandi Glanville's Friendship With LeAnn Rimes' Ex-Husband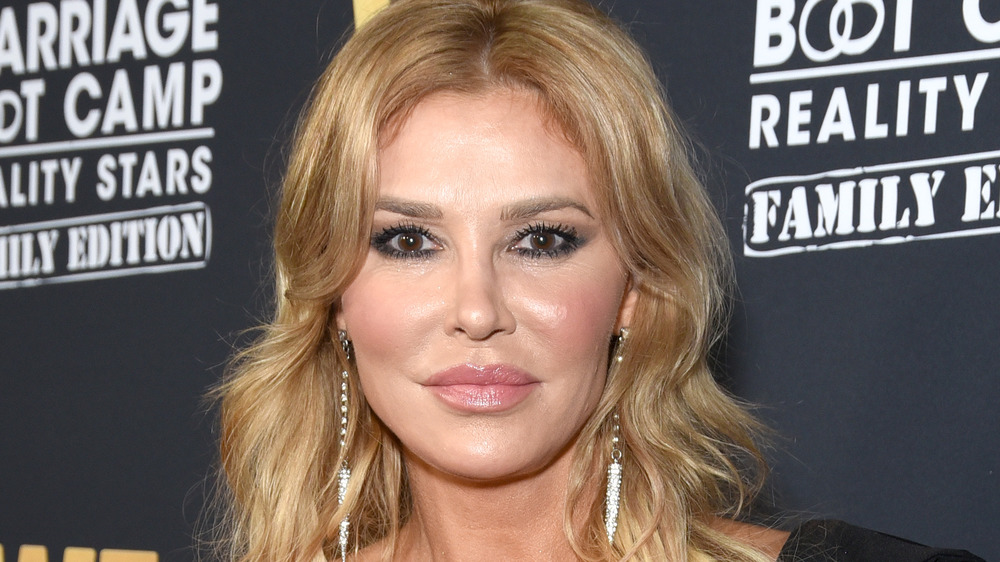 Presley Ann/Getty Images
Real Housewives of Beverly Hills star Brandi Glanville leans into controversy, including calling out cheaters. Her ex-husband Eddie Cibrian famously had an affair with co-star LeAnn Rimes, whom he later married following a divorce from Glanville. While Glanville understandably did not take Cibrian's tryst lightly — "Yeah, I slashed his tires and it felt awesome," she told E! — the exes currently co-parent their two sons together. 
Glanville even has accepted Rimes into her life as her children's stepmother. Their relationship has had a rocky path, but Glanville shared a sweet selfie alongside Rimes on Christmas Day 2020. It seems Glanville has become so close with Rimes, in fact, that she has even befriended Rimes' ex-husband... or is it really the final word in their ongoing tiff? 
Hang on for a brief history lesson: Rimes was actually *married* during her whole affair with Cibrian. Grammy award-winner Rimes wed former backup dancer Dean Sheremet in 2002. Their relationship came to an untimely conclusion in 2008, however, amidst Rimes' infidelity with Cibrian. "I did one of the most selfish things that I possibly could do, in hurting someone else," Rimes finally admitted to People in 2010 after officially divorcing Sheremet the year prior. "It wasn't a marriage that fulfilled either of us." 
So how does Sheremet now know Glanville? Keep scrolling to find out! It seems scorned exes stick together. 
Brandi Glanville and Dean Sheremet now star in a cooking show together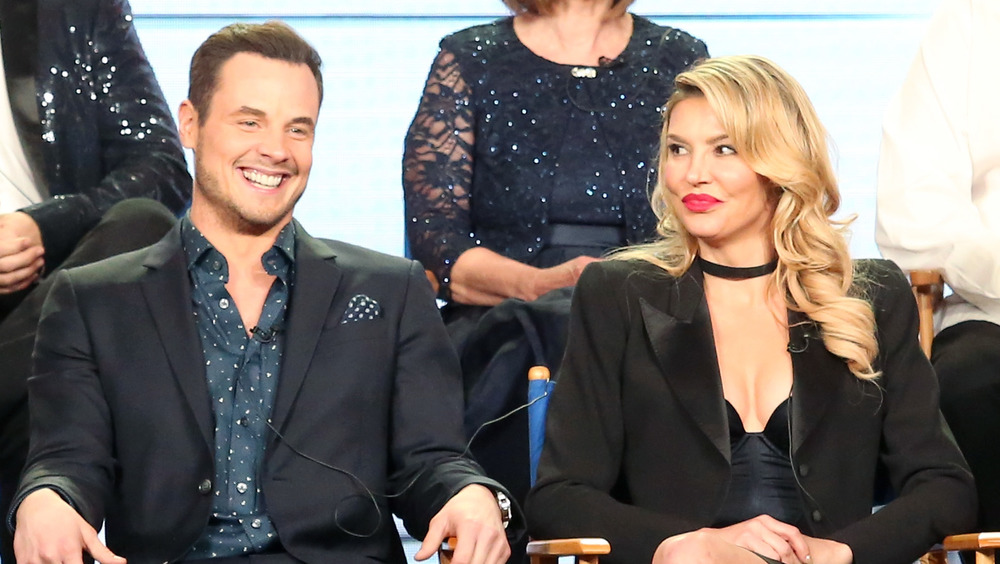 Frederick M. Brown/Getty Images
Don't cross Brandi Glanville! The reality star is known for having a good sense of humor, which makes her friendship with LeAnn Rimes' ex-husband Dean Sheremet all the more amusing. 
Sheremet and Glanville are set to star in the new cooking competition series My Kitchen Rules, according to People. The duo considers each other "good friends," and Sheremet was previously a guest on Glanville's Unfiltered podcast, per Us Weekly. Get this — they first bonded on the same movie set where Cibrian and Rimes met! 
As for My Kitchen Rules, Sheremet is more than a qualified partner for Glanville. Following Sheremet's high-profile split from Rimes, he joined the critically-acclaimed kitchens at Nobu 57 and Jean Georges as a chef, per his website. He also channeled the pain from his divorce into a best-selling — and aptly named — cookbook, Eat Your Heart Out: The Look Good, Feel Good, Silver Lining Cookbook. Sheremet later married photographer Sarah Silver, but the couple parted ways in 2016, per Us Weekly.
Glanville might not be a star in the kitchen, but she for sure has one thing in common with him: Sheremet is not a fan of Cibrian, either. Seems like they are both better off without their exes!