Julie Bowen's TV Son From Modern Family Is All Grown Up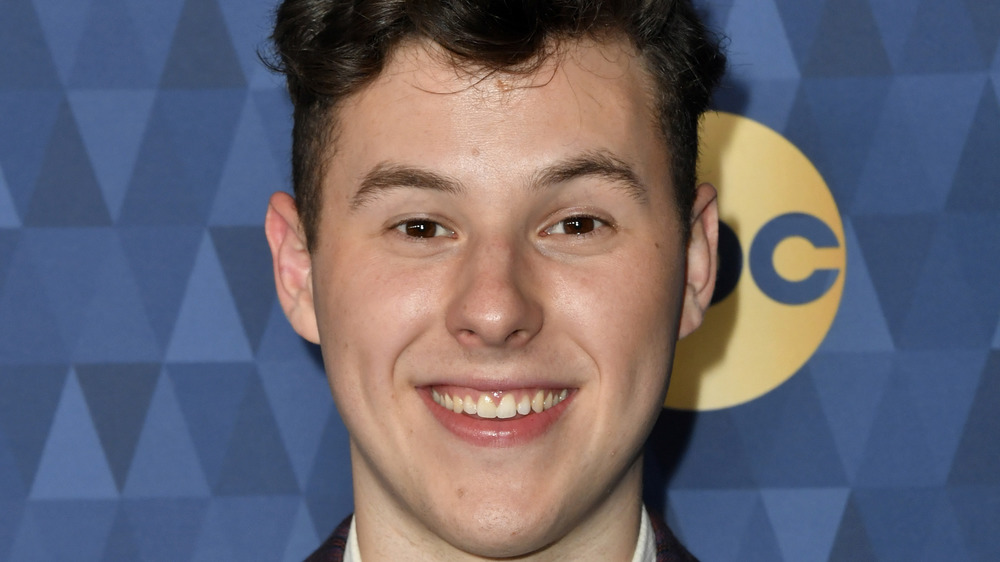 Frazer Harrison/Getty Images
Modern Family fans saw the hit ABC show's large cast grow up in front of their eyes throughout its 11 seasons run between 2009 and 2020. For instance, Tyler Jesse Ferguson got married a few years into playing Mitchell Pritchett on Modern Family and had a kid with his husband in July 2020, shortly after the last episode aired. Sarah Hyland, who played Haley Dunphy, got engaged in 2019 after dating Bachelor Nation alum Wells Adams for two years. Fans saw Ariel Winter transform from child to woman throughout her run as Alex Dunphy, sister to Hyland's character. Winter was open about her breast reduction surgery she got at the age of 17 after enduring a large sum of pain due to her large chest size. "You just feel so relieved and excited. You feel like a new person. You feel like this is how I was supposed to be," she told Glamour in August 2015 following the operation. 
Hyland and Winter weren't the only Dunphys to undergo such exciting transformations in life. Julie Bowen's TV son, Luke Dunphy, played by Nolan Gould, recently revealed his makeover and he, too, is all grown up. His new look might be a bit bittersweet for Bowen, who watched Gould grow up. "Nolan used to come over all the time and swim with my kids," she told Us Weekly about their close bond.
So without further ado, let's take a look at Gould's impressive evolution from the kooky, lovable Luke to a grownup actor. 
Modern Family's Nolan Gould underwent a complete physical transformation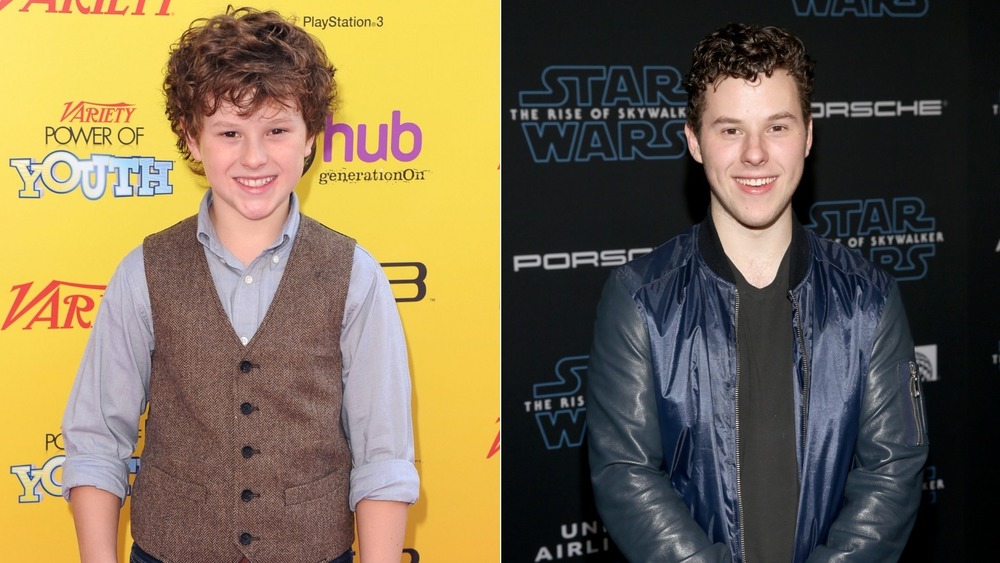 Jason Merritt/term, Jesse Grant/Getty Images
When Modern Family ended in 2020, Nolan Gould took some time to reflect on his future. "I spent six months basically on vacation," Gould told People in February 2021. "But I feel like now it's time to kind of make a decision on where I want to go with my career, and one of the ways you can do that is by changing my look and my mindset."
Gould took changing his look seriously and emerged a year into the coronavirus pandemic with a completely transformed and ripped body. "I've been working out an hour and a half every day with my friend Michael who is a personal trainer. We have a really cool socially-distant setup that has allowed me to get fit while also being safe," he shared. "It's been nice. Especially being unemployed in quarantine, having a reason to get up and stay motivated. It's been something that's been very healthy and positive for me in quarantine. It's really changed my outlook."
Gould credited sticking to his workout routine and super healthy diet to his success. "I'm eating so much healthier, even though there's less of it," he said. "What I get is actually really healthy food for you: lean protein, eating as many vegetables as you want and staying away from things like soda. Nourishing the mind, body, all that." Now that his physical and mental health is in shape, Gould can focus on his future.
What's next for Nolan Gould?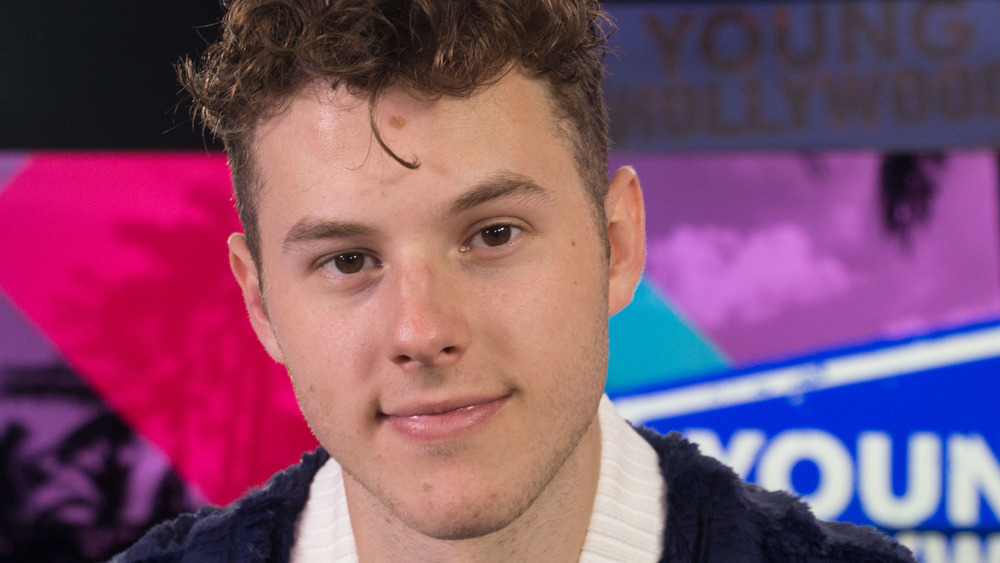 Young Hollywood/Getty Images
Although Nolan Gould was unemployed as of his February 2021 People interview, he doesn't plan to stay that way for long. "I feel more clear-headed and have been doing as much writing as possible, being in acting class, taking all the steps I can so when the pandemic's finally over, hopefully I'll just be ready to go to work," he explained.
The actor also has some non-work-related goals for his future as well — and his new physique will certainly come in handy. "A lot of my life goals outside of acting have to do with the outdoors — I know I want to climb big rock walls in Yosemite, and so I want to get fit for that," he revealed. "One of my big life goals is to do the Pacific Crest Trail which is up the coast of America, Mexico to Canada and back."
His newly acquired fitness has already allowed Gould to get back into parkour, a form of movement derived from military training. "I used to do parkour when I was a kid, and really loved it," he explained. "Recently I've been going to different spots, wearing a mask and all that. And suddenly, I'm able to do all the things that used to scare me. I just hit my first double front flip recently. I'm obsessed with Keanu Reeves movies — my goal is to one day do my own stunts."