Inside John Travolta's Gorgeous Home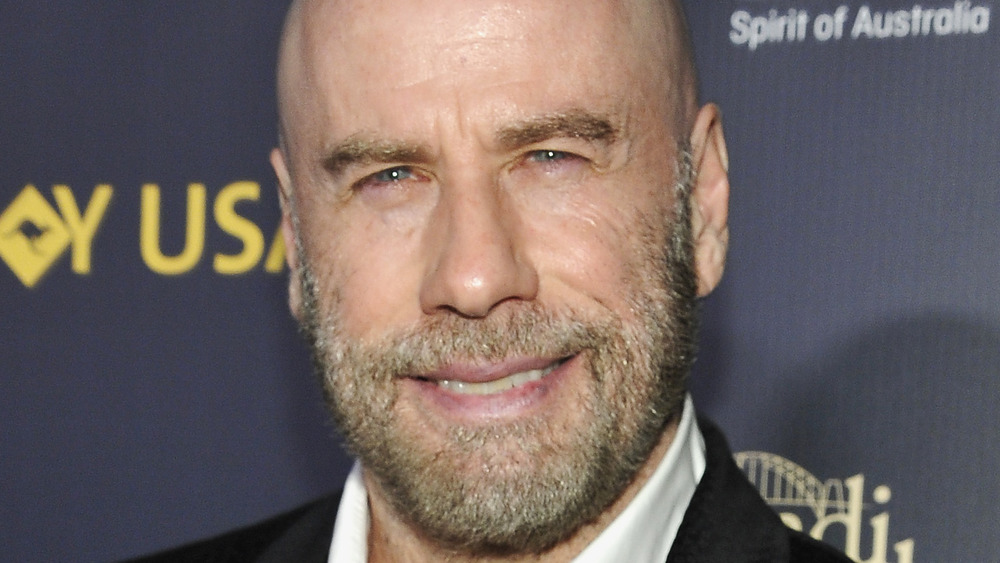 John Sciulli/Getty Images
If you were rich and famous, where would you live? When it comes to those who are both wealthy and well-known, some stars have modest homes while others opt to live in remote locations. There are also celebrities with residences that have strange stories behind them (we're looking at you, Ellen DeGeneres). Needless to say, there are also famous figures with incredible and enviable abodes, like Kylie Jenner, Jennifer Lopez, and Grease star John Travolta who can definitely impress others with his real estate.
However, Travolta has also experienced some major changes to his life, including the death of his wife, Kelly Preston, who died in July 2020. That's perhaps why Travolta decided to put the family's Maine mansion up for sale in 2021. The house — which the two stars bought together "back in 1991, the same year they tied the knot," per the Daily Mail – was apparently a special place for the pair, where they could spend time with their children: Ella, Benjamin, and Jett, who died in 2009.
So, what makes this home so special? Read on to find out all of the amazing features that it offers its owners, as well as how much it would cost if you wanted to snap it up for yourself.
John Travolta put his massive Maine mansion up for sale
If you want to live like John Travolta, then you should consider moving to Islesboro island in Maine. That's because, in February 2021, the actor put his massive mansion in the area up for sale for $5 million, according to the listing with Sotheby's International Realty. What do you get for that price? Well, a stately house that takes up a whopping 10,830 square feet.
The home, which sits on 48 acres of land, also features "20 bedrooms and 7.5 bathrooms," per the Daily Mail. With a total of 42 rooms, the house embraces "all the touches of an English country mansion, including a sweeping gravel driveway and a grand shingled [roof]." Inside, there's "a hotel-like feel" thanks to the fact that "the house opens onto a foyer, which holds the characteristics of a lobby, complete with sitting areas and even a bar." Visitors can opt for one of the 14 guest bedrooms, while there are also "four themed bedrooms, including a Peter Pan room and a Princess room." As for the master bedroom, it boasts a sun porch as well as "an en suite with a vintage-style standing bath."
When it's time to have some fun or learn something new, head to the top floor which has a theater and stage, library, classroom, and diner. Outside, there's also a swimming pool and a wooded area that leads to "a deep-water dock on Sabbathday Bay." Does that sound like somewhere you'd like to live?