Tiger Woods Ex Girlfriends: Who Has The Famous Star Dated?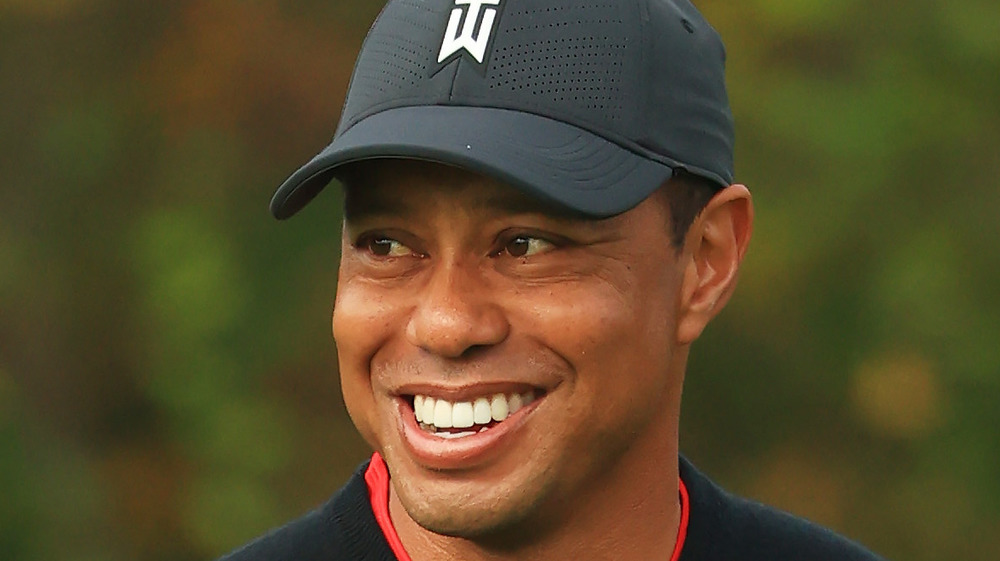 Mike Ehrmann/Getty Images
As Tiger Woods recovers from the leg injuries he sustained in a rollover crash, his girlfriend, Erica Herman, will most likely be by his side. The former restaurant manager has been linked to Woods since they were pictured together at the Presidents Cups in 2017. According to People, the couple is serious and Herman is now living at the pro golfer's home. A source said not only do his kids like her but that she even gets along with Wood's ex-wife Elin Nordegren.
Woods and Nordegren have been divorced since 2010 after the sport star's sex scandal was revealed (more on that later). Woods had married the Swedish model turned nanny in 2004 after they were introduced by a Swedish golfer. The couple share two children, son Charlie and daughter Sam. Despite their messy split, a source said, "Elin put her own feelings aside to make sure the kids have a great relationship with their dad."
Nordegren isn't the only ex that Woods is still friendly with. Pro-skier Lindsey Vonn dated Woods for three years before they split in 2015. In 2018, the athlete gave an update on their relationship, saying (via the New York Post) "I support him. We're friends, we congratulate each other ... it's really nice to see him playing so well again." Following his recent accident, Vonn quickly tweeted, "Praying for TW right now." With exes like these, it can be easy to forget how Woods was once involved in quite the scandal with several other women.
Tiger Woods appears to have more mistresses than exes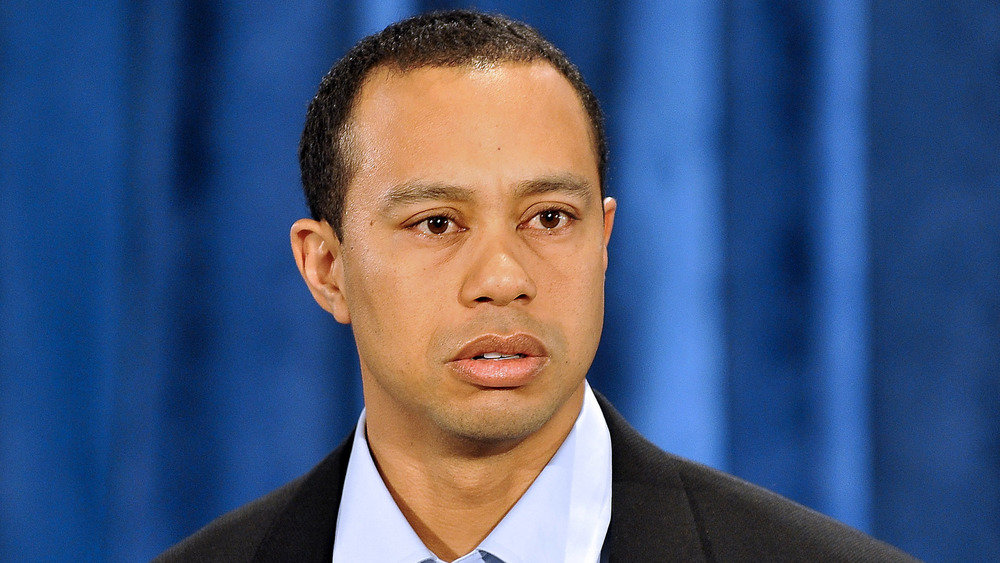 Pool/Getty Images
Tiger Woods may be known as the best golfer of all time, but in 2009 the champion was making headlines for all the wrong reasons. Following a car crash outside of his home, reports began to surface of Woods' extramarital affairs with several women. 
One of the first women named as one of Woods' mistresses was Rachel Uchitel. Following the release of the 2021 HBO documentary Tiger, she spoke to Extra about that time with Woods saying, "I don't like to be branded as a mistress. I don't like to be branded as a homewrecker — that's not who I am."  Another headline-making ex was Jaimee Grubbs. The LA cocktail waitress detailed her affair with Woods to Us Weekly, sharing steamy texts as well as a voicemail of Woods begging for her to change her voicemail greeting after his now ex-wife found her number. She said at the time, "I knew, in the back of my mind, there could never be just us. There would always be the wife, or somebody else."
A slew of other women came forward to reveal their trysts with Woods, claiming to be his mistresses, more so than ex-girlfriends. Woods later admitted to his affairs and publicly apologized, saying (via BBC) in part, "I had affairs and I cheated. What I did was unacceptable." Woods' dating history may be a little shady, but more than a decade after the scandal, it seems the golf pro has since turned his personal life around.