Jill Biden Talks Divorce In First Solo Interview As FLOTUS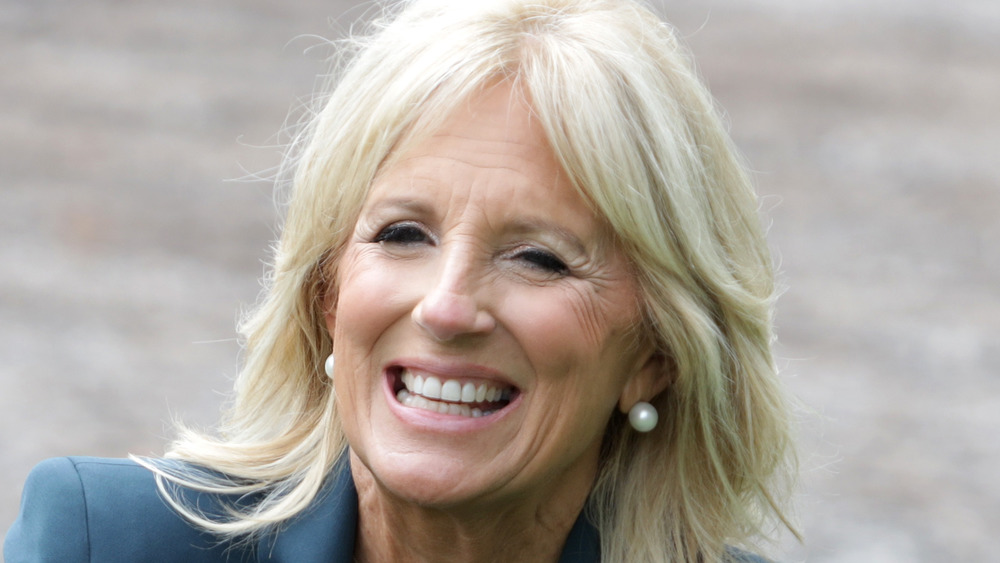 Alex Wong/Getty Images
The Kelly Clarkson Show was an immediate hit after its debut in 2019. According to The Hollywood Reporter, it became "the most watched new daytime talk show in seven years" and won a Daytime Emmy in 2020. Clarkson immediately filled her show with an impressive roster of A-list celebrities, like Dwayne "The Rock" Johnson, Serena Williams, and John Legend.
Kelly Clarkson announced in February 2021 that she would have an extra special guest on her show: the first lady of the United States, Dr. Jill Biden. Not only was this an exciting interview for Clarkson (or "conversation," as she likes to call it, per USA Today), but it was also an important moment for Biden because it marks her first solo interview since entering the White House.
The Feb. 25, 2021 interview covered a range of topics like exercise, balancing work with motherhood, education advocacy, overcoming grief, and more, per USA Today. The two mothers also got into a very personal subject: divorce. Keep scrolling to learn what FLOTUS Dr. Jill Biden told Kelly Clarkson about getting through a divorce.
Jill Biden shared some words of wisdom with Kelly Clarkson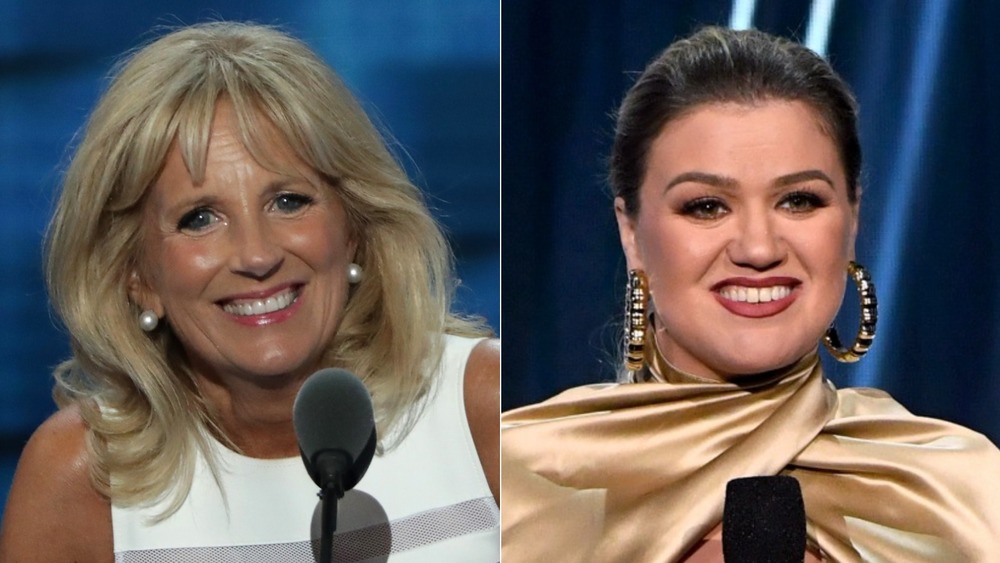 Alex Wong, Kevin Winter/Getty Images
Kelly Clarkson filed for divorce from her husband of nearly seven years, Brandon Blackstock, in June 2020, and she has been open about the struggles that came with the separation. She addressed the situation during the Season 2 premiere of The Kelly Clarkson Show in September 2020. "2020 has brought a lot of change also to my personal life," she began, alluding to her divorce. "Definitely didn't see anything coming that came, but what I'm dealing with is hard, because it involves more than just my heart, it involves a lot of little hearts."  
As Clarkson continues to navigate her divorce, Dr. Jill Biden offered the star her own insight on love and divorce during their heart-to-heart conversation. "If you can take one day at a time, things will get better," Biden said, per USA Today. Biden was married once before President Joe Biden to Bill Stevenson in a five year union between 1970 and 1975. She married Joe in 1977. "I look back on it now, and I think if I hadn't got divorced I never would have met Joe and I wouldn't have the beautiful family I have now. So I really think things happen for the best," she continued. She ended the topic by reassuring Clarkson that what doesn't kill her truly makes her stronger. "Kelly, over time you heal and you're going to be surprised and I can't wait until that day comes for you," she said.