Darren Goldstein Talks Death Saved My Life And Ozark's Final Season - Exclusive Interview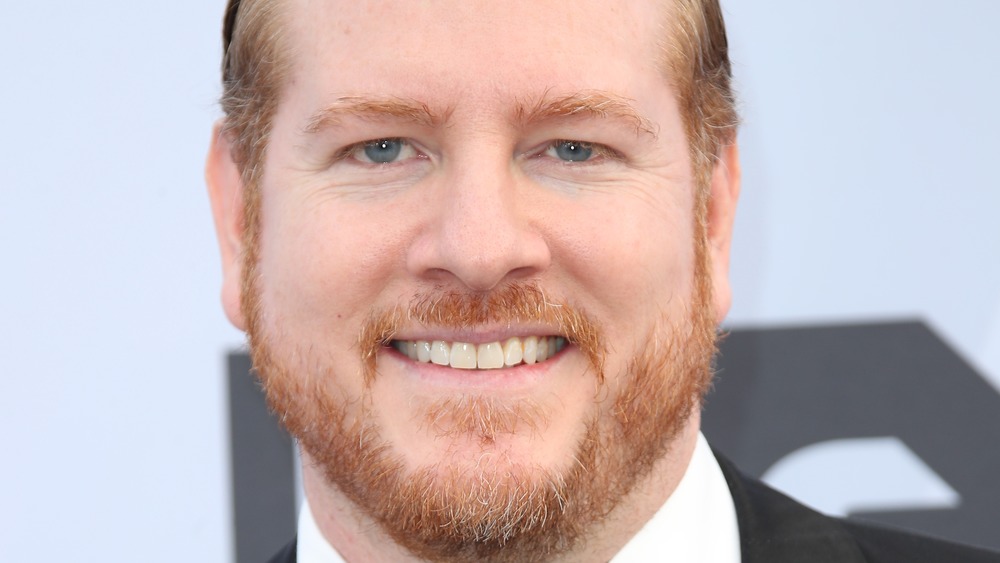 Dan Macmedan/Getty Images
Darren Goldstein has been making a name for himself as some pretty shady TV characters. From his role as businessman Charles Wilkes on Netflix's Ozark to playing local creep Oscar Hodges on Showtime's The Affair, Goldstein has continually proven that he's not afraid to explore the darker side of life. And his new movie, Lifetime's Death Saved My Life, is a tense thriller that will keep viewers guessing until the very end.
Death Saved My Life tells the story of a woman who fakes her own death in order to escape an abusive marriage. Goldstein plays a police sergeant in the movie, so when law enforcement gets involved in the situation, he's one of the first people on the scene. Plus, his character just so happens to be best friends with the man whose wife has gone missing, meaning that viewers will struggle to figure out whose side Goldstein is really on.
In an exclusive interview with Nicki Swift, Goldstein opened up about Ozark's final season, playing a plethora of creepy roles, working with close friend Laura Linney, and what it's like being an actor during the coronavirus pandemic.
Darren Goldstein was excited to work on Lifetime's 'Death Saved My Life'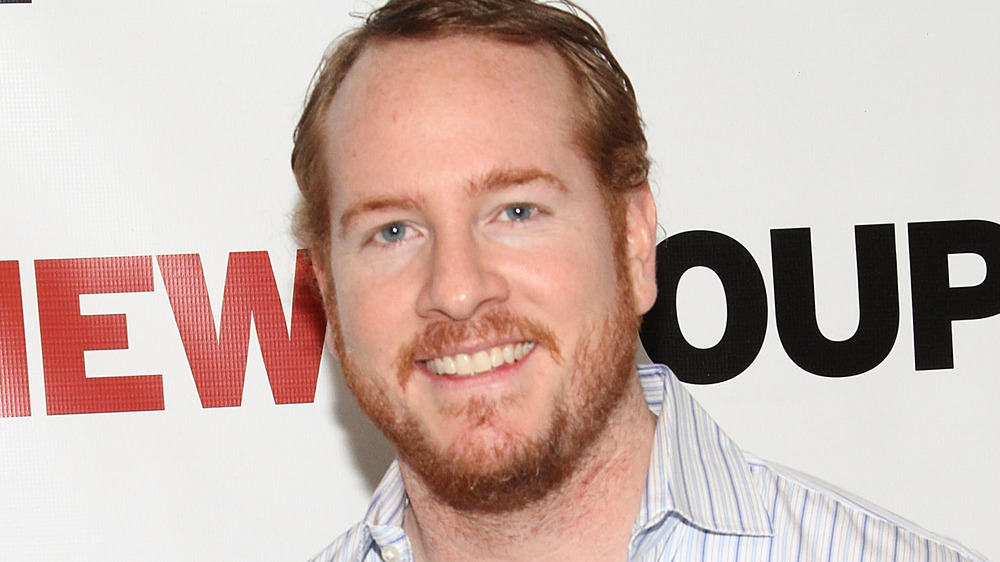 Manny Carabel/Getty Images
So, Death Saved My Life is about a woman who fakes her own death to escape an abusive husband. What drew you to the project?
Oh, well the script was great. I looked at it, it just said come down to New Jersey for a few weeks to shoot, and I knew some of the actors in it, and that was it. That was it. And I was just really, really needing to ... well wanting to work because I hadn't worked since everything closed down. And I asked if they were going to have strict COVID protocols and they certainly did, and it turned out to be great. Production never got shut down and it was very organized and it was a lovely experience.
I didn't realize it was shot during COVID. That's amazing.
Amazing, yeah. We shot it during COVID. I had to get tested every other day, masks on set, when I was in the makeup ... Usually when you're in the makeup chair it's very free, but here, masks. And then the people putting on the makeup, not only do they have a mask, but they had those clear Lucite visors on. Extremely safe. I mean, I think they knew that if they shut that it would be a lot of money, not to mention the risks of people on set getting sick. But yeah, we shot it during COVID. It was depressing though, because we were staying in a hotel and the hotel was so shut down, no life to it at all. It's just the way it is now. We'll get by.
It's just another world isn't it?
It's another world, yeah.
Darren Goldstein on playing a police sergeant in 'Death Saved My Life'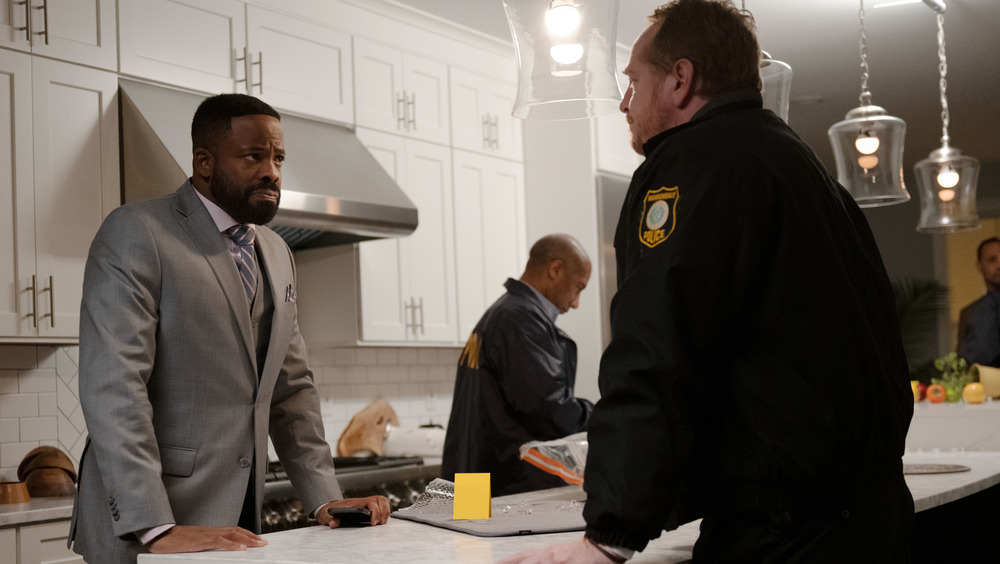 Lifetime
You play a police sergeant in Death Saved My Life. Did you do any preparation for that?
No, because I've played a lot of cops, police, over the years so I kind of knew it. And it also did not demand too much tactical stuff. ... It was just me pretty much.
There weren't any stunts or anything?
No, there's a little stunts and stuff, but by and large it's just me kind of acting like a police sergeant. So it didn't require any research.
You play quite a pivotal role in Death Saved My Life, and viewers aren't sure whose side you're on for a lot of the movie.
Yeah. That's what made it kind of fun, also. You're not sure where his allegiances lie.
Because you always play creepy characters, that's the problem.
Yeah, creepy. I know! That's what people like to cast me as. I just want to play a nice guy. This guy is pretty nice. I do play creepy characters.
Darren Goldstein is sworn to secrecy about 'Ozark'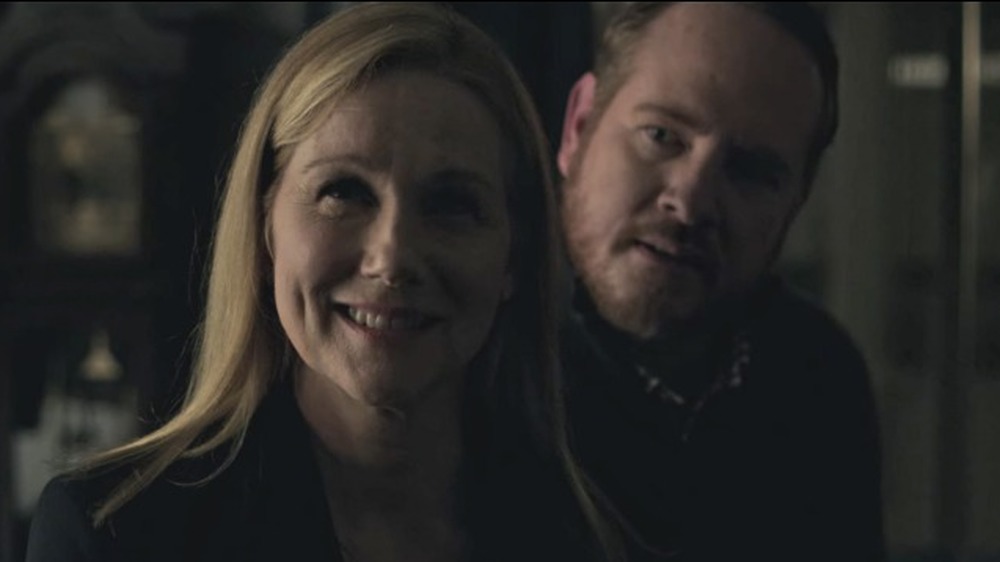 Netflix
You played Charles Wilkes in Ozark. What was it like working on that show? And are you going to show up in the final season?
Well, I'm not going to talk about the final season. ... I'm sworn to secrecy, but that was a dream. I mean, that was a dream. Particularly because when I got the job, I had been a huge fan of the show and I had just done a Broadway show with Laura Linney [Little Foxes by Lillian Helman]. So, we were friends already, and to just go from theater to then TV, and just look at my buddy and act with her on screen after we had just spent six months acting on stage together, made it so seamless. Because a lot of times you get on the set, you haven't met people so you're trying to feel out everything, and you're thrown into the deep end and you just start acting with them. There's no 'get to know you' like there is in theater, you know? And so, Laura and I had a shorthand already, so it was great working with her.
That's why you had such good chemistry.
Oh, thank you. Yeah. We're buddies.She's wonderful, and everything you've ever heard about her is true. She's a consummate professional. She's a lovely person and it couldn't have been a better experience. I loved being on that show.
Darren Goldstein worked with Laura Linney prior to 'Ozark'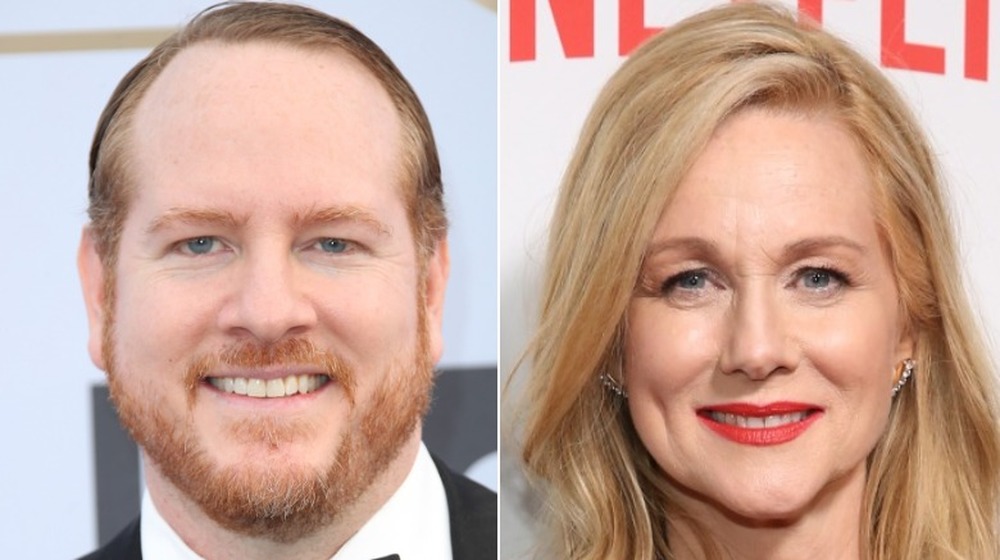 Dan Macmedan, Monica Schipper/Getty Images
Did Laura Linney help you get the role on Ozark? Or was that complete coincidence?
Oh, that's interesting. I don't know if she helped. We never really talked about it. I know it didn't hurt that I knew her, that we were friends. So I would have preferred to keep ... I don't need to know if she pulled any strings or did anything like that. But I had a meeting with Jason [Bateman] and Chris Mundy and it was great, and they offered me the role.
The play I did was Little Foxes by Lillian Hellman. The kind of great part about this production was that there are pretty much two lead female characters. There's a character Regina, the character of Birdie, and every night Cynthia and Laura would switch roles. So I got to act with Laura in both those characters and Cynthia in both those characters. And I had also known Cynthia Nixon because Cynthia directed me in an off-Broadway play a few years before. So I had already known Cynthia. And so we rehearsed for about six weeks, which is two weeks longer than you usually get to rehearse a play. And it was wonderful. It was received very well. We did it from about, let's say about March to July. And it was the best. It was one of the great acting experiences that I've had.
Darren Goldstein was set to star in Sarah Silverman's musical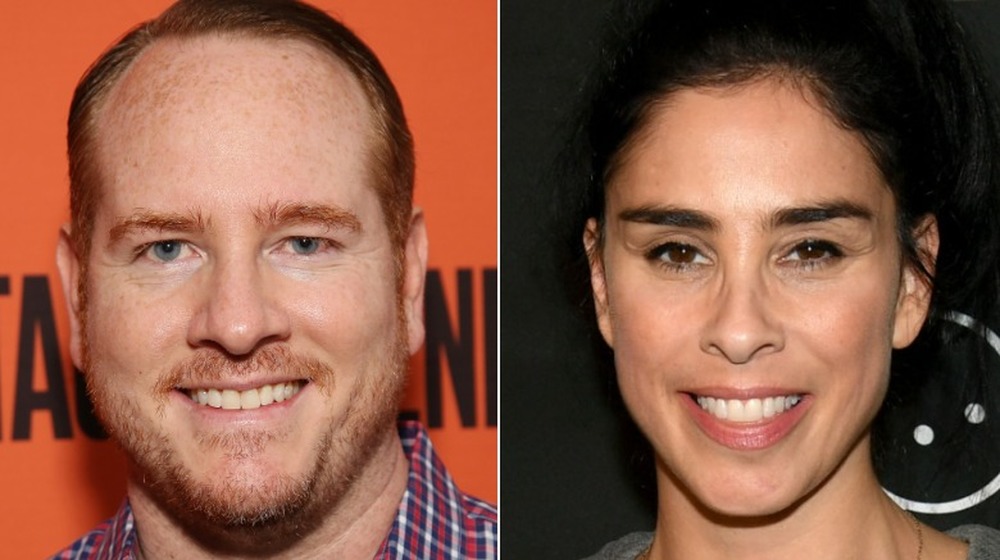 Walter Mcbride, Kevin Winter/Getty Images
Are you itching to get back to acting onstage, with COVID shutting everything, including Broadway, down?
So much. I mean, I was about to start a play, a musical actually, that the comedian Sarah Silverman had written. I was about to start that four days before COVID hit. So everything kind of shut down on March ... I want to say March 17th, and I believe I was supposed to start rehearsal like that Monday. It was like Friday things shut down, I was going to start rehearsal Monday. Actually the person who wrote the music was a guy named Adam Schlesinger, and he passed away from COVID a few weeks later.
It was terrible. It was a terrible time. So, Sarah wrote the book and the lyrics, and Adam wrote the music and lyrics, and then a playwright named Joshua Harmon wrote the play itself with Sarah. And so we're hoping to do it next year at some point, but that was rough.
Darren Goldstein on his creepy character in 'The Affair'
Many readers will know you from your role as Oscar Hodges in The Affair. You started out as an antagonist, but softened as the show went on. What was it like playing that character?
It was great. It's great to do that because you just don't want to play the villain all the time. And the best characters are the ones that have several shades to them. And [The Affair's co-creator] Sarah Treem did a wonderful job of kind of shading it a little bit more as the seasons went on. But I will say that the first season was pretty exciting, kind of being the antagonist and just getting in everyone's business. The people I would see, and oh my gosh, people would stop me in the streets and just like... I remember being in this supermarket once and a guy looks at me with a smile and he goes, "A**hole." So, you're not even going to start with, "You're the guy that's on The Affair, right?" You're just going to go right into the insult. And he did, it was very funny. But yeah, people would scream at me and that stuff is really true. "You're such a jerk." But it's good. It means I'm doing my job.
So do you think your character ended up with a happily ever after? Because we never really found out as he wasn't in the final season.
No, we never really did, did we? I don't know, a guy like that? Who knows. Happily ever after? He was a complicated guy. So I don't know if it was happily ever after. Happily for the time being.
Darren Goldstein gets mistaken for the creepy characters he plays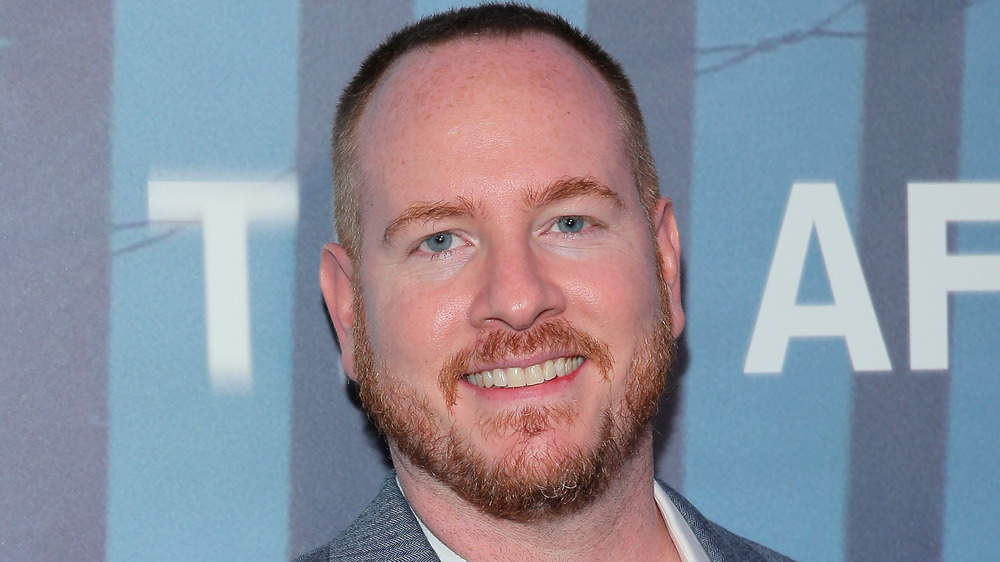 Jemal Countess/Getty Images
You've spoken a lot about having to play creeps all the time, and how you enjoy getting to do things that you wouldn't usually do in real life. Has there ever been a script that's made you think, "This is way too far, I'm uncomfortable now"?
No, there've been a few things that I've turned down. That it's just like, "You know what? I'm good. I'm good. It's a little too on the heels of like what I had just been doing. And I need a break from that for a second." So that. But no. I mean, if something is a worthwhile script and the people attached to it are artists that I can kind of respect and I know their work, I don't have a problem with that.
It's not like I've done so much stuff where people are like, "All right already, enough!" It's like, I pop in here and I do this, so I don't feel like the market has been oversaturated with my villainous characters. So I'm fine doing it for now. I just don't like it when it's also, when the material is a little too over the top in terms of nasty and all that.
You just have to put up with being called an a**hole though.
That's what it is. And I'll just try to be a nice guy in interviews, you know?
Darren Goldstein's wife, Katie Finneran, is a Netflix star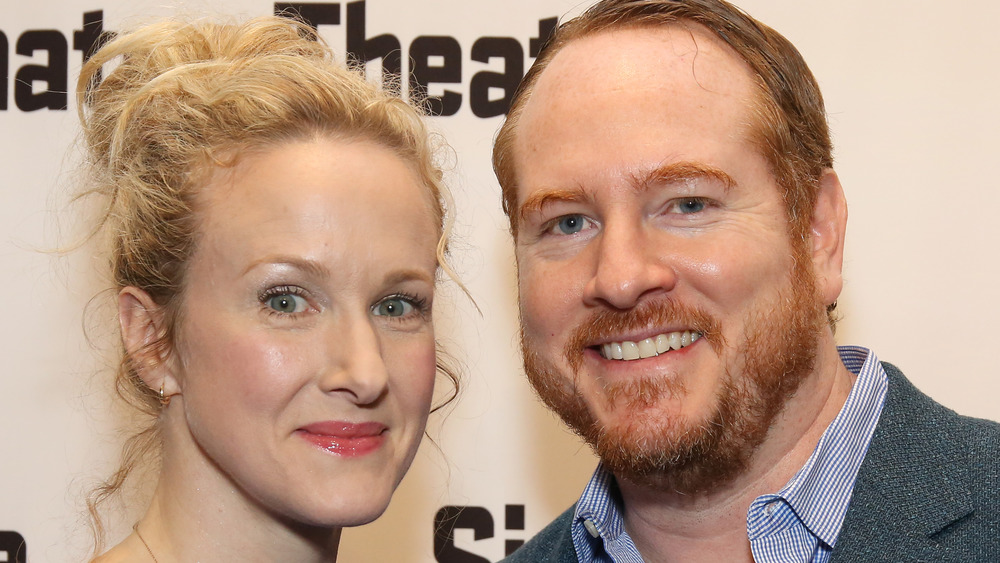 Walter Mcbride/Getty Images
Your wife, Katie Finneran, was on Netflix's Bloodline about the same time that you were on The Affair. What was that like?
Oh, that was great. Well, we lived in Florida for a little while because Katie was shooting Bloodline in Florida. And so I would fly up to New York to shoot [The Affair]. And it was thrilling. I mean, how great to be in two great shows. We were in a house in Florida, we have two little boys, who at the time were probably like four or five, six years old. They're nine and 10 now. And so it was wonderful. It was wonderful.
We still had our place in New York, so I'd come up here and shoot here and then go back down. And that was around the time I was shooting The Girl on the Train, I was doing that movie. So I'd come back and I shot that for like a few months. And yeah, that's like the life. It's just like a wonderful life if you can find some employment. There are many years of course, when you don't.
How do you balance it all, though? It must be a lot to juggle.
Yeah. It is a lot to juggle, but we have a wonderful support system. We have our parents that help us out with childcare sometimes. I've had a wonderful set of babysitters, and also we get so excited for each other's kind of wins, victories. When she gets a job, it's just like we still get that rush when you get a job and you're doing something. And it's just like, that gets so exciting that you do anything to make it work. You know?
And again, this has been our whole life. I mean, we've both been doing this for so many years. We've just figured out how to juggle it, and see where we need help. It hasn't always been easy and there are times away, like two years ago, about a year and a half ago, Katie shot this CBS show called Why Women Kill, and so for four months she was back and forth to Los Angeles every few weeks. And that was a lot. What's great is that the kids have always been so easy with everything, like, "Yeah, go mom." They love that we get to do this and luckily they've known this since they were ... This is all they know, mom and dad going off to do a job. So it's nothing. And we FaceTime and you know how valuable this is for families and relationships. I mean, it's such a wonderful tool and it helps us so much, get through the kind of big stretches when we know we're not going to be home for a while.
Darren Goldstein is looking forward to the nice guy roles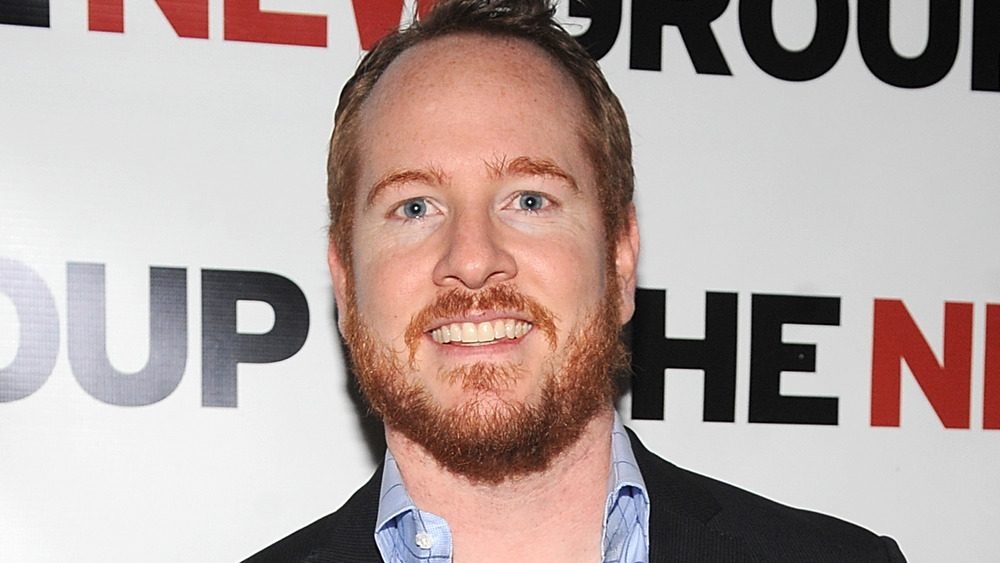 Brad Barket/Getty Images
Is there anything else you'd like readers to know about your new movie, Death Saved My Life?
I can't wait to see it. I'm looking forward to it. I did a Lifetime movie, I want to say 10 years ago when I was in Los Angeles. So it was nice to kind of come back to Lifetime and do that genre of movies that Lifetime is known for. And no, it was a wonderful experience. It was very well run. It was very creative and Seth [Jarrett], the director, could not have been more collaborative. It was one of those just easy peasy, nice, and it's what you want all jobs to be. It was great.
And Lifetime were so supportive and great with everything that they did in terms of the set and, like I said, more with the safety. That was a big thing I was a little worried about, and it was kind of seamless how they did everything. So my hat certainly goes off to them and how they ran that. That was great.
And you got to play a character that wasn't a total creep.
Yeah, I know. I know. So hopefully people can believe me in this role.
Watch Death Saved My Life on Lifetime now.