Dr. Oz Makes Huge Prediction About Tiger Woods' Injuries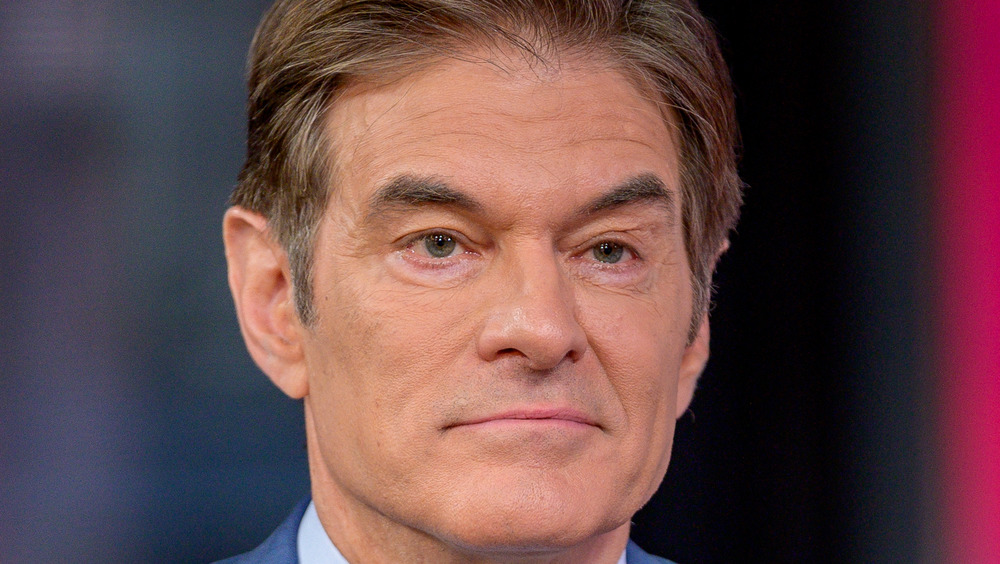 Roy Rochlin/Getty Images
Tiger Woods has been transferred to a new hospital following his single vehicle accident on Feb. 23, 2021, in Los Angeles. According to a statement released by Harbor-UCLA Medical Center, a top-level trauma health center in Los Angeles, the professional golfer was transported to Cedars-Sinai Medical Center in Los Angeles "for continuing orthopedic care and recovery." According to CNN, "facilities affiliated with Cedars-Sinai are known for their sports medicine and related surgeries."
Following the news of his crash, Woods' fans, friends, and fellow golfers took the time to express their well wishes for him. "Praying for my brother @TigerWoods as we all anxiously await more news. Thinking of him and his entire family," former baseball star Alex Rodriguez tweeted. Fellow golfer Justin Thomas told reporters he was "sick to [his] stomach," per CBS Sports HQ. "It hurts to see one of your ... closest friends get in an accident," he continued. 
The news even caught the attention of former President Donald Trump, who predicted that the golf champ would make his way back to the course in an interview with Fox News. "He's going to be back. I have no doubt about it, he's going to be back," he said, adding that Woods is an "incredible" golfer and person. Trump isn't the only one to predict the future of Woods' golf career. Dr. Oz told TMZ in an interview that he has an idea of what Woods' future will look like following the accident, and the prediction is huge.
Dr. Oz plans to see Tiger Woods golf again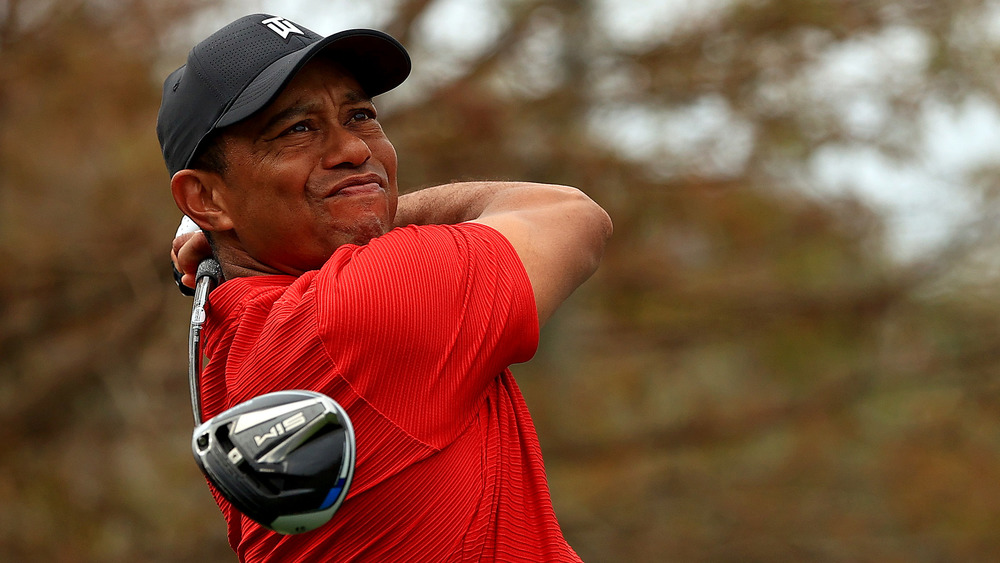 Mike Ehrmann/Getty Images
In a statement regarding Tiger Woods' injuries (via CBS Sports), Dr. Anish Mahajan, Harbor-UCLA Medical Center's chief medical officer and interim CEO, said the pro golfer underwent surgery for injuries to his right leg. "Comminuted open fractures affecting both the upper and lower portions of the tibia and fibula bones were stabilized by inserting a rod into the tibia," he explained. Per USA Today, "comminuted open fractures" means his bones protruded through his skin. Woods had additional injuries to his foot and ankle stabilized with screws and pins.
With the knowledge of Woods' injuries and his top-notch care, on Feb. 25, 2021, celebrity doctor Dr. Oz gave TMZ a prediction about Woods' future as a professional golfer. According to him, Woods will make a full recovery. "He's had a bunch of surgeries and bounced back when no one thought he could," he noted.
While Dr. Oz believes Woods will make a full physical recovery, he added that the mental recovery will be just as vital. "He still has the most important component to recovery which is mental resilience. This man can do what no one else can do. So with the strength of his mind and fortitude, I do think he'll be back and I think he'll come back to full speed," he hypothesized.
Dr. Oz guessed that it will take Woods about one year to fully recover. "Allow him to recover," he stated. "I'll bet on Tiger Woods every time."